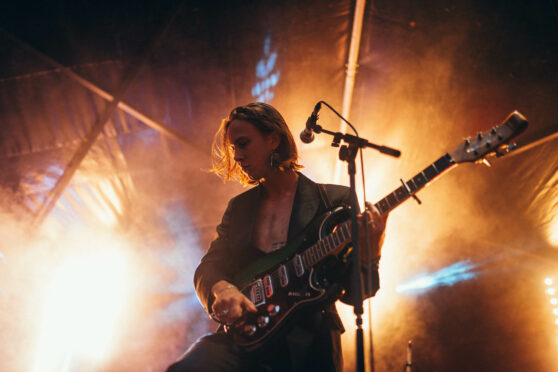 Night has fallen across TRNSMT's River Stage, with the only lights coming from the stage and the un-curtained windows of the Gorbals tower-block backdrop.
It's the perfect setting for Friday night's closing act, The Ninth Wave, to fill the area with their dark, layered synth sound.
The Glasgow-based quartet, made up of Haydn Park-Patterson, Amelia Kidd, Kyalo Searle-Mbullu and Calum Stewart, have been one of the acts flying the flag for the thriving Glasgow scene in recent years.
And being back home and out of lockdown gave the perfect opportunity to remind themselves of why they love doing what they do best.
"It's our first Glasgow gig back in two years so it's exciting to be playing," Kidd said. "We watched Vlure absolutely smashing their set earlier so it was nice to scope the stage and the audience. We knew what we had to do."
Stewart added: "It's a crowd you wouldn't get at a support slot, for example. At a festival like this, you've got people watching you that might not otherwise be."
The group have played a couple of gigs down south already in preparation for their homecoming. A mid-afternoon set in Sheffield went well but the band were allowed to properly shine late night in Liverpool.
Park-Patterson said: "We played a festival in Sheffield at about two in the afternoon and I think our set just doesn't suit being played in the middle of the day. But then we played at 11 at night in Liverpool…"
Like the Glasgow set – it was a raucous one.
Kidd said: "We came off stage sweaty, lots of red lights, lots of angry moshes. We were like, ah that's why we do it!
Searle-Mbullu added: "It's a reminder of why we do it, especially coming back after a couple of years."
The group have just released new song Piece and Pound Coins, a powerful, contemplative track written by Park-Patterson about a friend who died a number of years ago.
On the release of the song, he said: "I've never really felt like I wanted to or could write about him for a number of reasons, but I guess the main one was because that for a long time, I wouldn't have known what to write.
"Writing about death is a world away from writing about heartache/love/friendships because there's nobody to listen to the song and wonder "is that about me?".
"It's a strange feeling, to write a song about someone that you know can't ever hear it. The song also touches on the thought of wondering what he'd be up to now, 5 years on in his life, and how weird a thought it is that we've all continued on with our lives but his had a start and end point, and that's it. No more memories to be made."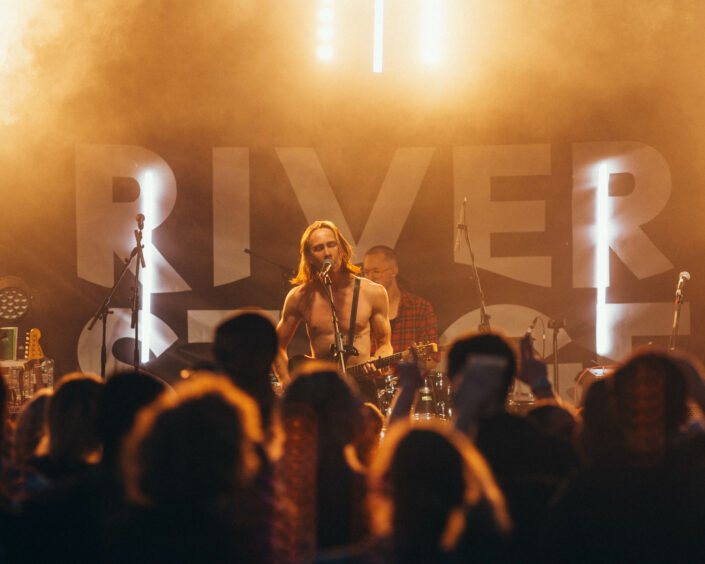 The song's Glasgow live debut was a highlight in a set that the ever-growing crowd lapped up every second of.
Kidd said: "It's probably the least layers we've done in a song before. I think it's really important to have the focus on Haydn's vocals and make sure they're really prominent. It's a very important topic to cover.
"We've always been a very open, emotional band but having it stripped so bare, this is us, this is what we're all about, is something we haven't really done before. We've always been a bit smoke and mirrors, so seeing the response to this release has been incredible."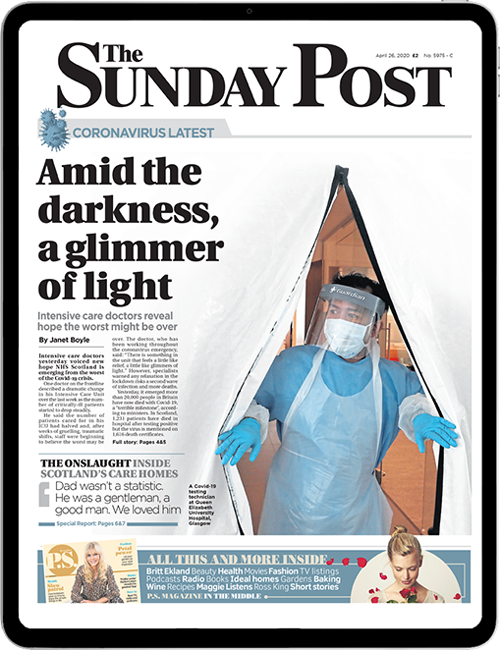 Enjoy the convenience of having The Sunday Post delivered as a digital ePaper straight to your smartphone, tablet or computer.
Subscribe for only £5.49 a month and enjoy all the benefits of the printed paper as a digital replica.
Subscribe