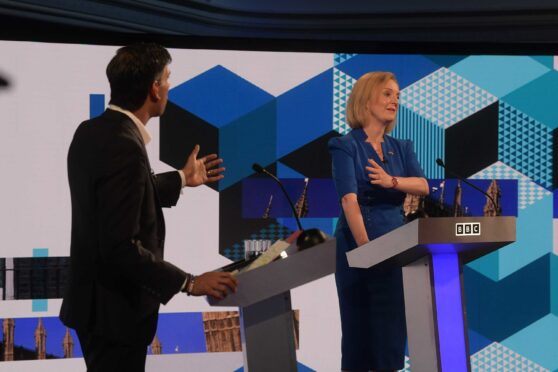 It is entirely reasonable to question whether Britain currently has a functioning government.
Last week, in the midst of the worst economic crisis in decades, both the Prime Minister and the Chancellor were on holiday.
Even were he at his desk, Boris Johnson seems to have downed tools – actually a relief to those who worried he would abuse his final months in office to settle scores and promote his post-Downing St career.
Life rolls on, though. If the Queen's ministers are missing in action, the Bank of England is not, and on Thursday it raised interest rates by 0.5 percentage points to 1.75%, warning of a long recession and predicting inflation could soar as high as 13%. Britons face two hard years of falling incomes, dropping in real terms by 1.5% this year and 2.25% next, the biggest fall since records began in the 1960s.
It is possible to get lost in numbers and data, but this is real stuff with real consequences: energy bills will soar further as the winter hits, food prices will remain high, mortgages will rise, and anyone without savings or a substantial income will find themselves counting the pennies – the poorest most of all. If life is already hard for many, it is about to get much, much harder.
You wouldn't necessarily know all this if you have been watching the race to succeed Johnson. The leadership contest is a plastic circus playing out in a cartoon environment, as the two candidates attempt to woo the 160,000 or so people who will decide which of them becomes our next PM.
As the scale of the economic crisis grows, so the competitors seem to be shrinking. Liz Truss is the circus acrobat, asking the audience to ooh and aah as she throws ever riskier shapes. Last week the inevitable happened and she fell to earth – her proposal to cut the wages of English public sector workers outside London was quickly abandoned following an outcry from Tories in the North and the Midlands. Whatever the theoretical merits of regional pay boards, promising to slash the pay of nurses, teachers and police officers in the middle of a leadership election is nuts. "Actually speechless", tweeted Ben Houchen, the Tory mayor of Tees Valley.
If this was the first major blunder of front-runner Truss's campaign, it spoke to a sense – as I wrote recently in The Sunday Post – that the Foreign Secretary "has a mistake in her". Her opponents warn she is unsteady, rash and too prone to error to make a good PM. This suggested they have a fair point.
Rishi Sunak seeks to be the ringmaster, the grown-up who can control events around him without panicking. But the polls show he is failing to convince Conservative members. Fatally, he has been dragged on to Truss's wacky tax-cutting territory, promising to scrap VAT on energy bills, and so undermining his claim to steadiness and reliability.
There is something demeaning, almost grotesque, about watching ferociously ambitious people battle it out for the top job, saying whatever they think their Tory electorate wants to hear, soundbiting and bribing, when the real world is as serious as it is.
Ukraine remains an unsolved nightmare, China and Taiwan is a coming crisis, the EU will not be walked over, the Northern Ireland border will not be magicked away, and Nicola Sturgeon will not be easily ignored. The economic situation is epochal and will not be addressed by partisan tax cuts that would barely touch the sides of the problem.
These challenges require statesmanship, strategic nous, non-tribal determination, and deep moral seriousness. It is surely the UK's tragedy that neither candidate – nor the people who will decide which gets the job – seem remotely up to it.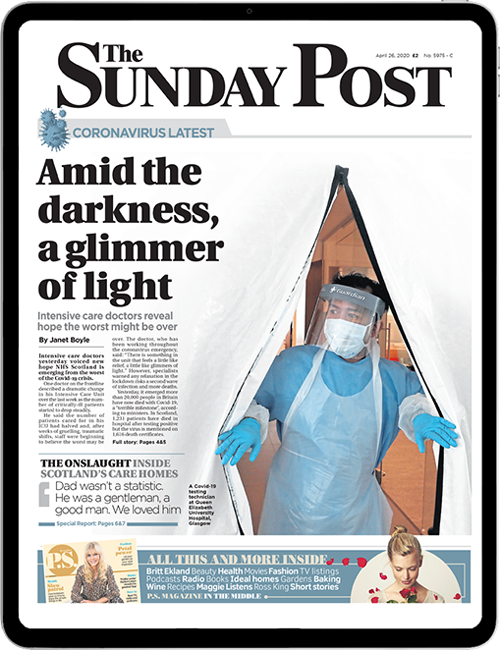 Enjoy the convenience of having The Sunday Post delivered as a digital ePaper straight to your smartphone, tablet or computer.
Subscribe for only £5.49 a month and enjoy all the benefits of the printed paper as a digital replica.
Subscribe