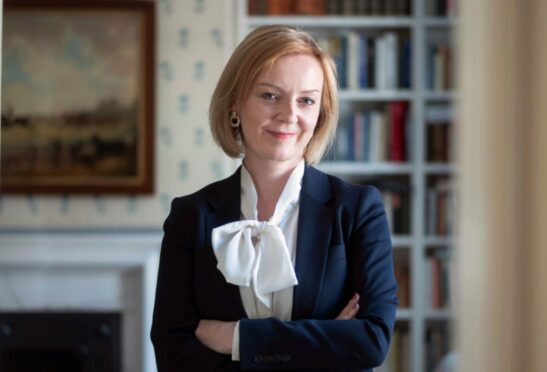 "Ambition does weird things to people," a senior member of the House of Lords said to me last week. We were talking about Lord Frost, the prominent Tory peer we both knew when he was humble David Frost, chief executive of the Scotch Whisky Association and a former diplomat.
I've had a few discussions about Frost in recent months, trying to figure out how and why he has done what he has done. As far as I can ascertain, no one who knew him during his spell in Edinburgh had any clue as to the depth and nature of his beliefs or the astonishing scale of his ambition. I certainly didn't. He seemed a nice guy, smart, moderate, softly spoken, with – as is the way with ex-ambassadors – plenty of entertaining anecdotes. If there was an edge, it was perhaps that he hadn't had the diplomatic career he felt his talents deserved, Denmark not being a coveted posting among Foreign Office high-flyers.
Then, like a postman suddenly fronting a mission to Mars, Frost's life took the most extraordinary twist. He joined Boris Johnson's government, then his Cabinet, became a peer, and led the UK's Brexit negotiations. His (previously well-hidden) bracing views have made him a hero to, and major influence on, the Tory right. He has a national newspaper column and appears regularly on TV. He even publicly announces which of the candidates for PM he would be willing to serve under, as if he's Tom Cruise browsing movie scripts.
It's no surprise that Frost is backing Liz Truss in the leadership election: after all, game knows game. The pair are driven by a similar, opaque will to power, and are happy to shape-shift in order to achieve it. With both, there is the sense that pragmatism trumps principle, so long as pragmatism advances their personal fortunes. That is how the pair have evolved shamelessly from being outspoken opponents of Brexit in 2016 to two of its most vigorous defenders today. As my friend in the Lords said, ­ambition does weird things to people.
I've known Truss for about 15 years. When we first met I was a journalist in London and she worked for a think tank. She was entertaining company: clever to the point of geekiness and fun in that she didn't always take herself too seriously. It wasn't hard to see that she aspired to higher things.
I remember the lunch at which, over a glass of wine, she told me she had decided to stand for parliament while giving the clear sense that this was the first step of a carefully mapped-out plan. And so it has proved. Truss's trajectory since then has, like Frost's, not been one I would have predicted. She was clearly going to make an able MP – that bar not being particularly high – but few would have seen the Foreign Office, with its culture of tact and discretion, in her future. Fewer still would have seen a path to 10 Downing Street.
Fond of her as I am, I confess that I thought the highest offices would be beyond her – not because she isn't clever enough, and certainly not because she lacks drive. But, as Graeme Souness is wont to say of unreliable goalkeepers, "he looks like he's got a mistake in him". Liz always looks like she has a mistake in her, which is usually fatal in politics. She does not give off the air of stability, or of being particularly comfortable in her own skin. She can seem manic. She is clever, but is she wise? She is brave, but is she strategically able? She is driven, but does she have the kind of qualities that ultimately make for a good leader?
It looks like we will soon find out. Truss is now the odds-on favourite to become prime minister in early September. The most recent polls put her 20 points ahead of Rishi Sunak among the Conservative party membership, who will make the decision on our behalf. It is one heck of a lead, surely difficult for Sunak to rope in or for Truss to squander.
Britain is not a country in search of problems. Even before the cost of living crisis, the Covid pandemic and the war in Ukraine, we were wrestling with the harsh realities of Brexit, a wholly ideological decision unsupported by any kind of master plan. Our economy has long-term problems with growth, productivity and business investment. Inequality is tearing at the social fabric, and Scotland and Northern Ireland are casting eyes at the exit door. This mess has largely gone unaddressed by a revolving door of recent prime ministers.
It is clear that we need a Thatcher or a Blair in No 10 – a dynamic PM who arrives with a sharp analysis of the problems, a series of well-­considered policies to tackle them, and an electoral mandate to crack on. Instead, Britain has been ill served by the Hungry Hippos of Westminster, who have played a grasping game of self-advancement while waving jars of snake oil at the electorate. There have been too many crackpots and chancers and, as a result, our difficulties, untended, have only grown, which in turn has only produced more crackpots and chancers.
Truss, it must be said, does not offer an obvious route out of this vicious circle. Her Thatcher fixation is unnerving, like a particularly surreal episode of Stars In Their Eyes. From the restyled bouffant to the copycat outfits to the recent lowering of the voice (Thatcher had lessons to deepen and slow her delivery), it is all deeply weird and doesn't suggest someone entirely at peace with themselves.
It's been interesting listening in recent days to people who have worked alongside Truss in government, where a familiar portrait of strength and weakness emerges. "I do think she's underestimated a lot," one former staffer told me. "I've seen her driving change in a reluctant department in a way that was quite impressive. She would govern better than Boris. But she speaks human as a second language, and ­unfortunately the public are humans."
Sam Freedman, an adviser in the Education Department when Truss was a minister, describes her as "personally cheery and polite. She really did want to improve the education system, and was genuinely interested in policy. She worked hard. In these ways she's nothing like Johnson, who is a straightforward narcissist". But, he adds: "She is chaotic and eccentric, with a manic energy. She grabs hold of random ideas and forces everyone around her to spend inordinate amounts of time talking her out of them. Everyone, from ­officials to the other ministers, found her difficult to work with. If you'd told me then that one day she'd be favourite to be prime minister I'd have laughed you out of the room."
What Truss has in spades is ­resilience, which is among the most valuable qualities for any public figure. Where the rest of us, finding our personal lives and professional mistakes spread across the front pages, would want to curl up and die, or at least go into hiding for a decade or two, the unblushing politician rides it out, mumbles a half-hearted apology, whacks a dead cat on the table, and moves blithely on.
Truss has, as expected, made plenty of mistakes but each time has picked herself up, brushed herself down and ploughed doggedly ahead. The relentless mickey-taking of Twitter – where she is treated as a comic figure – has had little impact. At the more serious end, she faced down the humiliations inflicted by Sergey Lavrov on her last visit to Moscow. After Vladimir Putin put Russia's nuclear forces on high alert, the Kremlin said the decision was due to "unacceptable" remarks by Truss and others. She laughed it off.
But the question of judgment ­continually arises. She has pledged, if she wins, to hold an emergency Budget to push through immediate tax cuts, which would be unfunded and, most economists agree, would risk further stoking inflation. She has cited in support Patrick Minford, a controversial right-wing economist, which, as one academic put it on Twitter, "is fun if you happen to know other economists and like watching their faces twitch". Truss has judged that the Tory party members sit far to the right of the average voter, and is hunting on that territory.
Those members have a big choice to make. Over the next few months they will be exposed relentlessly to Truss and Sunak. Despite the former's early lead, I suspect that the latter's qualities – calm, principled, consistent, comfortable in his own skin – will come to appeal more and more. Of the two, it is Sunak who appears prime ministerial, whereas Truss has given the impression that she will do or say absolutely ­anything if it will get her the top job.
That, in the end, is what destroyed Boris Johnson. Ambition does weird things to people.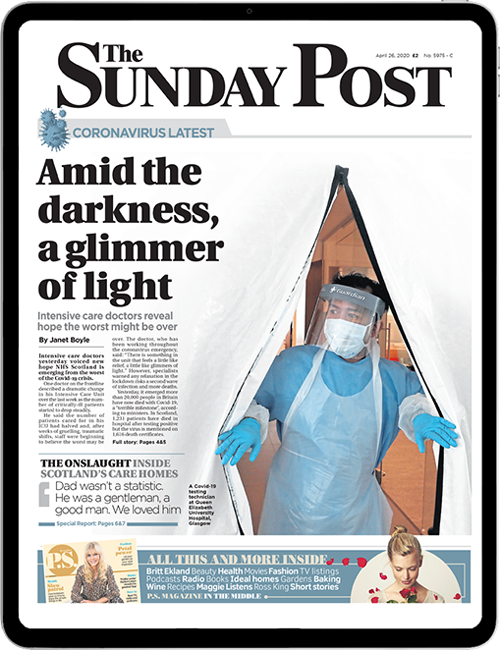 Enjoy the convenience of having The Sunday Post delivered as a digital ePaper straight to your smartphone, tablet or computer.
Subscribe for only £5.49 a month and enjoy all the benefits of the printed paper as a digital replica.
Subscribe