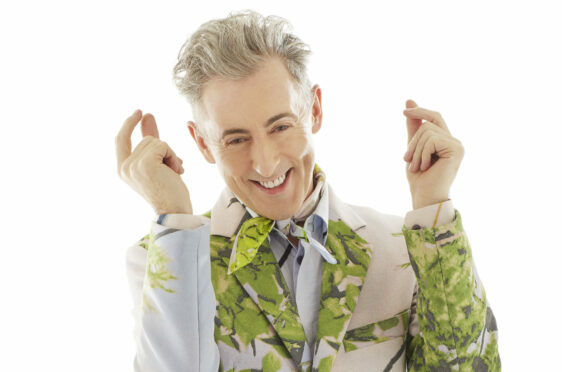 He is regarded as the most famous of all Scottish writers, the poet whose words are prized and shared as an expression of goodwill around the world.
Yet had Robert Burns been alive today, he'd have had to overcome anti-Scottish sentiment to have his words reach an audience.
That's according to actor Alan Cumming, pictured, who is representing the Bard in a new production from the National Theatre of Scotland, which opened last week at the Edinburgh International Festival.
Perthshire-born Cumming, 57, leads a one-man show comprising spoken word, interpretive dance, original music and video compositions, reflecting the world and works of Burns.
Cumming describes the Ayrshire poet as a voice of the people, who articulated what he considers to be quintessentially Scottish characteristics, rejecting injustice and inequality. Yet had Burns' words been published now, Cumming thinks they would have been lost to the prevailing winds whipped up by contemporary UK politics.
He said: "He was a romantic figure in a romantic period and yet he's not really accepted into that group of romantic poets because he was writing in Scots and not English. There's that thing that we are used to as Scottish people, of being slightly looked down upon. He had that as well. And it still happens now. Look at the head of the Scottish Conservatives being told he's a 'minor figure' by Jacob Rees-Mogg.
"If you need to know how the political establishment looks down on Scotland, that's exactly it right there. That's the problem, and that still happens. And if it happens to right-wing people like the leader of the Scottish Conservatives, then imagine what it is for regular working class people."
Burn teams Cumming with choreographer Steven Hoggett, touring Scotland before being staged in New York later this year.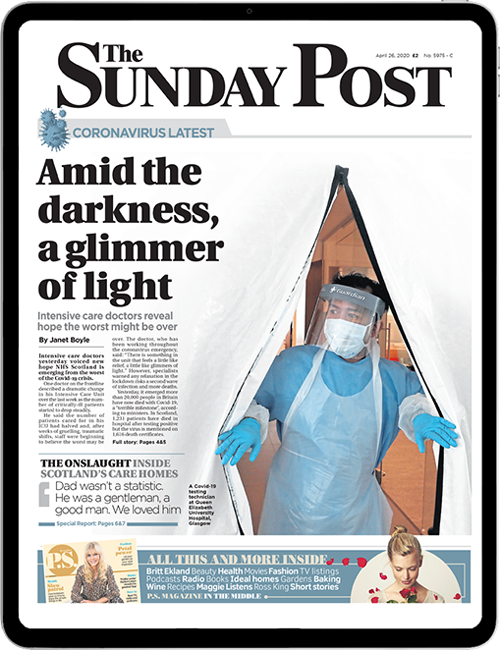 Enjoy the convenience of having The Sunday Post delivered as a digital ePaper straight to your smartphone, tablet or computer.
Subscribe for only £5.49 a month and enjoy all the benefits of the printed paper as a digital replica.
Subscribe