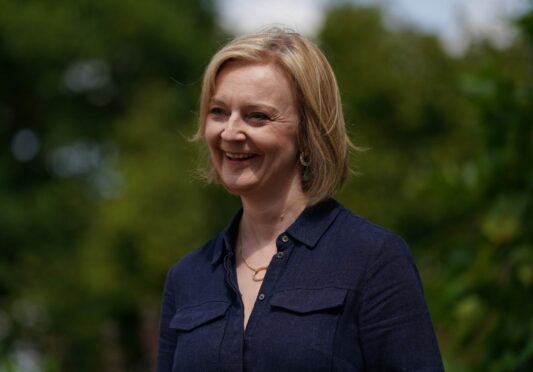 Free and open elections come with no certainties, and members of the Conservative Party are notoriously difficult to segment as part of wider public opinion polling.
Nonetheless, barring a major failure by a series of pollsters, those Tory members will, in eight days, elect Liz Truss as leader of their party, and by consequence as prime minister.
Those same pollsters have Ms Truss's party, on average, up to ten points behind Sir Keir Starmer's Labour Party. This is not a historically unassailable lead.
However, to be ten points behind after 12 years in power, after a series of scandals involving Ms Truss's predecessor Boris Johnson, and during the most crippling squeeze on the cost of living that most people will ever have endured, it seems reasonable to ponder whether this is a job which effectively comes with a fixed-term contract up until the next general election.
On balance, it probably is. After all, political history tells us that sitting governments get blamed for economic crises whether it is their fault or not, particularly when they have spent a long time in office. The two most recent shifts of power came about in precisely this way, with Gordon Brown's departure in the wake of the financial crisis, and Sir John Major's in the wake of the Exchange Rate Mechanism fiasco, with a healthy dollop of scandal on top.
So, there is the case against the prospects of Ms Truss. There is, however, a case for, and it is a case which is most likely not applicable to her opponent in the leadership race, Rishi Sunak. Whatever Ms Truss is, she is not a continuity candidate. She is a risk-taker; a maverick.
Paisley residents: 'Liz Truss might have lived here but she doesn't understand here'
She also, unlike Mr Johnson, has a philosophical position which is likely to run through her policy platform. She is from the traditionally liberal wing of the party, and by the time the election rolls around voters will know what she stands for. They may not be able to say the same for Sir Keir, who still struggles to connect with the electorate.
Whilst few, if any, have the broad electoral appeal of Mr Johnson, Ms Truss may be able to reach more of his supporters than Mr Sunak. It will be easy enough for traditional 'shire Tories' to back her, but her rougher, raw approach may also encourage those 'Red Wall' former Labour voters to stick with her rather than shifting to Sir Keir.
Moreover, her maverick streak will do her no harm in this time of unprecedented turmoil. She will enter office just as almost every household – including ones which would normally be considered comfortably off – face the prospect of fuel bills that they cannot pay. She will, almost inevitably, make some form of intervention on this in her early days in office, and that will help her popularity.
If, by next spring, there are one or two fewer clouds in the economic sky and if people feel there is light at the end of their own financial tunnel, then Ms Truss will have 18 months of persuading them she is responsible for the upturn before she has to ask for their votes.
The sensible money would be on Ms Truss's time in office being short. But stranger things have happened.
---
Andy Maciver is Founder/Director of Message Matters and Zero Matters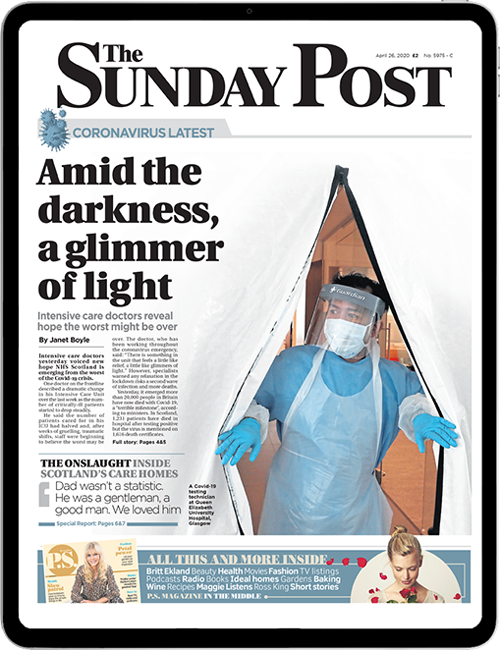 Enjoy the convenience of having The Sunday Post delivered as a digital ePaper straight to your smartphone, tablet or computer.
Subscribe for only £5.49 a month and enjoy all the benefits of the printed paper as a digital replica.
Subscribe