Scone Spy: St Andrews cafe is truly Gorgeous and scrumptious, too!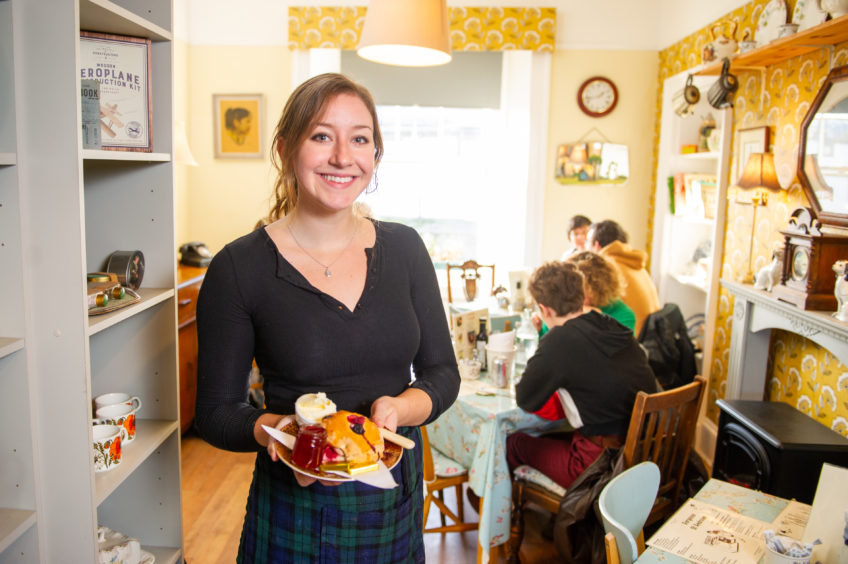 I'm a great believer in never judging a book by its cover.
Things, in my experience, are very rarely what they first seem.
Sometimes it takes a wee bit of a closer look to discover the story behind things, or to uncover one of life's hidden gems.
Today, I'm taking a stroll round the picturesque town of St Andrews.
Its famed as the Home of Golf, but after stumbling across my latest scone stop in the town, I'm starting to think it should be renamed the Home of Scone instead.
From the outside, Gorgeous looks like a cute, modern café.
The contemporary gold and green sign and scones the size of doorstops stacked in the window are welcoming.
I step inside expecting to sip a tea from the very long list, in a modern, whitewashed café.
But climbing the stairs to the seating area, I feel like I'm being teleported back in time to the 1940s.
From the chintzy wallpaper and ornaments on the fireplace, to the sideboard with an old-fashioned telephone – and that's before you spot the mangle – vintage irons and old Be-Ro flour tins, it brings back fond memories of my granny's kitchen.
There's even a pulley overhead with a washing hanging up to dry!
It's a busy weekday lunch and we're lucky to get a table before the rush hour students pour in.
A young waiter takes our order – and punches it into an iPad.
To be honest, a notebook and pen would probably be more fitting with the retro vibe.
We plump for the New York panini with pastrami and Monterey Jack cheese, and a simple cheese salad baguette, washed down with a coffee and a peppermint tea, served in mismatched floral china – again, definitely reminiscent of those afternoons at gran's!
Then, of course, its time for a scone, and having seen them earlier, I can't wait for that first bite.
The Prince of Cambridge Scones – well, St Andrews is where Kate and William met – with blueberry, raspberry and white chocolate sounded delicious, but they were all out of them.
The choice was plain, sultana or cheese. We chose fruit – and one to share.
They were so big and so heavy – they were more like birthday cakes – that, as much as I love a scone, even a diehard like me couldn't manage a whole one to myself.
Smothered with jam and cream, the fluffy scone melted in the mouth and the fruit burst with flavour on every bite.
All too soon, it was time to drag ourselves back into the 21st Century and out into the crisp, cold coastal town.
Further along the road, a book in the window of one of the town's many lovely shops catches my eye.
It looks good – but I think I'll read it before casting my vote.
Gorgeous, 7 Bell Street, St Andrews, KY16 9UR
Welcome
Warm, cosy and welcoming with a nostalgic, homely feel 8/10
Location
Right in the heart of St Andrews… perfect for a sightseeing pit stop or after a game of golf 9/10
Scone
Crumbling, fluffy and tasty 9/10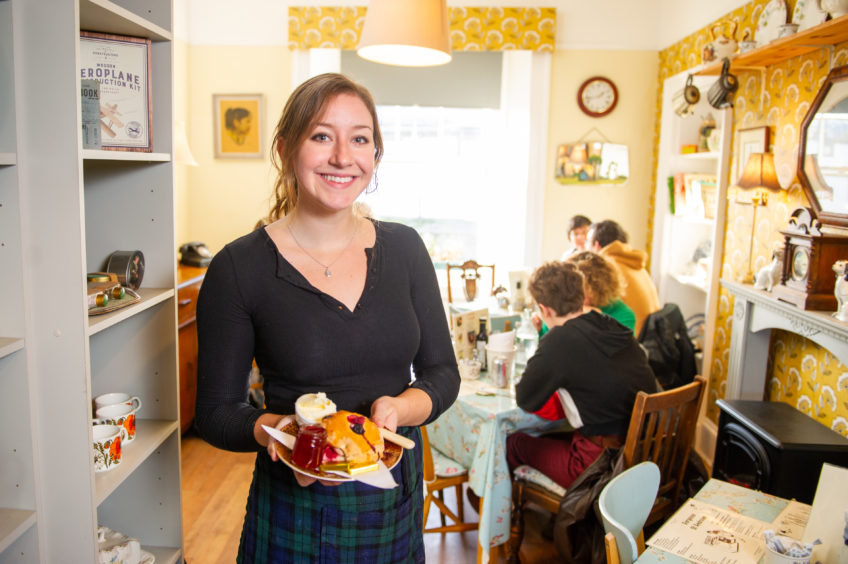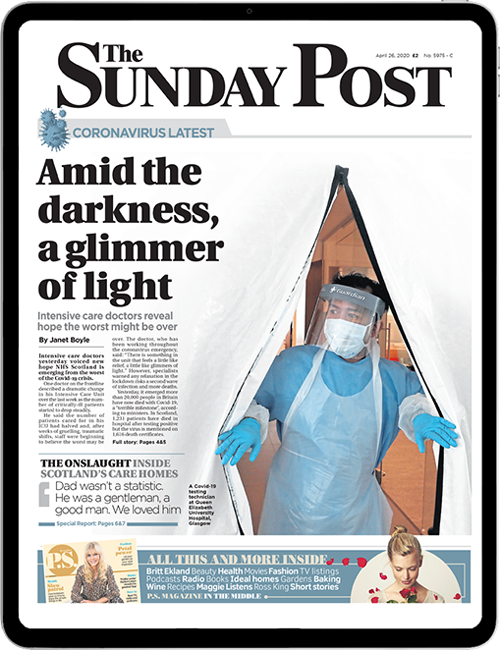 Enjoy the convenience of having The Sunday Post delivered as a digital ePaper straight to your smartphone, tablet or computer.
Subscribe for only £5.49 a month and enjoy all the benefits of the printed paper as a digital replica.
Subscribe