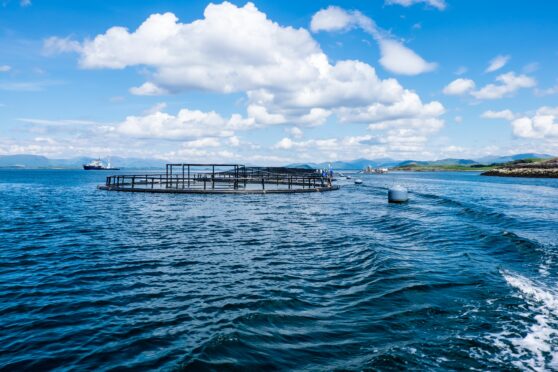 Scotland's salmon farming industry will come under increasing scrutiny and strain because of greenhouse gas emissions, experts warn.
Fish reared in coastal pens are given food that creates millions of tonnes of carbon pollution every year and a report claims Scotland's aquaculture sector – worth £2 billion to the economy annually – must adapt or face increasing legal curbs and reputational risk.
The research concludes "the Scottish salmon (industry) might find it increasingly hard to operate in a warming world and face reputation and legislative challenges."
The work by Edinburgh University and the Sustainable Inshore Fisheries Trust – published in the journal Environmental Impact Assessment Review – scrutinises salmon farming's carbon footprints.
Those of Scottish operations tend to be disproportionately larger than in other countries, such as Norway and Canada, because they tend to be on a smaller scale but emissions from energy and fuel use at the sites themselves were minor compared with the greenhouse gases produced by the feedstuffs.
They are comprised of fishmeal and fish oil – made from wild marine stocks and leftovers from other farms – as well as vegetable and rapeseed oils, wheat and soy.
The ingredients are often imported from around the globe and, in some cases, grown on deforested and heavily-fertilised land.
Other indirect emissions are generated by getting the fish to market, often done by air rather than sea. In 2018, these so-called factors were responsible for 2.2 million tonnes of CO2 emissions globally from farms run by just two major producers, Mowi and GSF – 1.8 million tonnes of which were attributable to feed. Meanwhile, an estimated 217,000 tonnes of salmon were produced in Scotland last year potentially generating 890,000 tonnes of CO2 emissions.
The authors – led by Dr Sebastian Hennige, a senior lecturer in Marine Sciences at Edinburgh – conclude that unless these emissions "are properly targeted and resolved, the Scottish salmon aquaculture industry will find itself penalised by upcoming climate legislation, locally and internationally.
"Most international aquaculture operators have sustainability plans. However, these clearly need to be much more ambitious, especially given Scotland's net zero emissions target for 2045."
The researchers said curbing the emissions will be challenging involving technological innovation.
The Marine Conservation Society said producers need to have a firmer grasp of the environmental damage they're doing. Aquaculture programme manager Dawn Purchase said: "In order to reduce greenhouse gas emissions for specific producers and suppliers, a baseline of how much they are emitting is required.
"Once there is a comprehensive understanding of where and how they are emitted, standards can be developed to reduce them in a measurable way."
Campaigner Don Staniford, of the Global Alliance Against Industrial Aquaculture, said: "Importing fishmeal from South America and Antarctica to fuel the insatiable appetite of Scottish salmon creates a huge ecological footprint.
"Salmon farming is draining our global oceans of wild-caught fish and krill and this is exacerbating the problems of food insecurity and inequality. It is ethically and environmentally bankrupt."
However, Dr Lindsay Pollock, head of sustainability at the industry group Salmon Scotland, said: "This report confirms salmon has a lower carbon footprint than all other mainstream forms of livestock protein production.
"But even from that position, we strive to do more.
"Our sustainability charter has been adopted by every farming company in Scotland, which includes measures to adopt greener energies, work towards zero waste, and achieve net zero greenhouse gas emissions in our own operations before 2045."
Scottish salmon is the UK's biggest food export with overseas sales of £614 million last year and there are scores of farms around the western and northern coasts.
The industry employs 2,500 people and the supply chain supports 3,600 businesses.
John Carmichael, technical director of fish feed supplier BioMar UK based in Grangemouth, Stirlingshire, said: "Sustainability has always been a key aspect for us and has been one of the main goals in our feed development to minimise adverse ecological consequences of aquaculture activity.
"In 2021, BioMar launched new ambitious sustainability targets, which include reducing the carbon footprint of the feed by a third by 2030."
Mowi communication director Ian Roberts said: "Our company is proudly ranked the world's most sustainable protein producer by the Coller FAIRR Initiative, a review that assesses 60 of the largest listed global meat, dairy and aquaculture companies on 10 environmental, social and governance themes aligned with the United Nation's Sustainable Development Goals, including greenhouse gas emissions.
"Our Leading the Blue Revolution sustainability plan continues to aggressively reduce emissions, which has resulted in a 52% reduction in GHG emissions at our feed plants from 2018 to 2021."
---
This story was amended on 6 September 2022 to make clear the figure quoted of 2.2 million tonnes of CO2 emissions related to the global operations of two major producers and not solely Scottish production.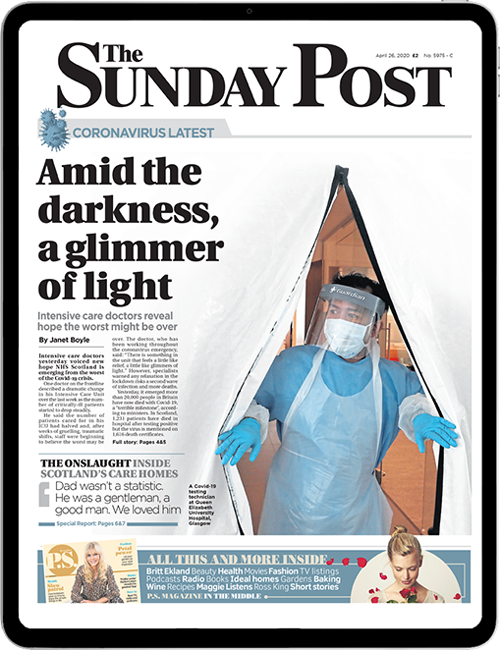 Enjoy the convenience of having The Sunday Post delivered as a digital ePaper straight to your smartphone, tablet or computer.
Subscribe for only £5.49 a month and enjoy all the benefits of the printed paper as a digital replica.
Subscribe