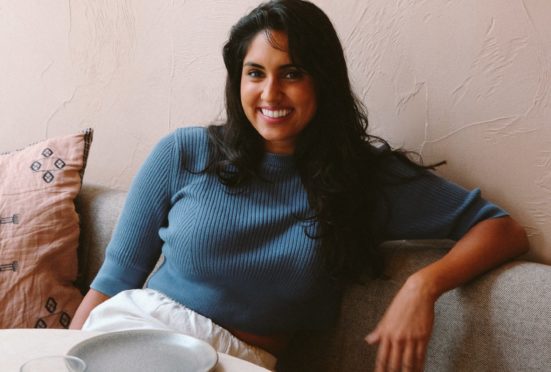 If you're a cookie fiend, you are fully advised to follow chef and cookbook author Ravneet Gill on Instagram – she is the master of perfectly crisp, perfectly gooey, and incredibly chocolatey cookies.
She is also a food columnist and the latest judge on Junior Bake Off. To celebrate her debut cookbook earlier this year – The Pastry Chef's Guide – we quizzed her on her food memories…
Her earliest food memory is…
"I think it was eating a packet of chocolate raisins, because I lived above a cornershop when I was a kid. I have very distinct memories of running in and grabbing a packet of chocolate raisins off the shelf, and eating it. I got a hole in my milk teeth because I ate so many sweets."
Gill's culinary high has to be…
"I made a cake for Prince Charles, but I didn't know it was for him until he turned up, which was great. It was like a Victoria sponge cake, a really tall one. He was like, 'I love it, I'm so glad you used real butter'. That was a nice highlight, even though I'm not really a royalist, but it was pretty fun.
"I cooked in the presence of Beyoncé once. I watched her the whole time. I was working in an open kitchen, and no one else cared, and she was just there. I was like, 'I'm actually just going to stand here and look at her'. She was with Jay-Z, and then, when she'd finished eating, they took her out the back exit, so I went and stood up against the fridge so she would brush past me.
"It was really funny, the album before Lemonade (title Beyoncé) – I used to listen to that album every day before work, it was my album, so when she came in, it was like, mind blowing."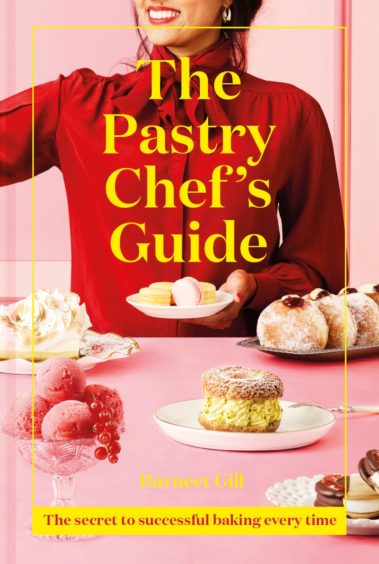 Biggest food-related disaster was…
"I've had so many. I have them all them time. All the women in my gym (in non-Covid times), they always pester me for desserts, every time I go into a gym class it's like, 'Rav, where's the cake?' Because sometimes I'll bring cake, but sometimes I won't – I think it's all they want me for.
"I'd taught a cookery class, everyone had left a little bit of frangipane in their bowls, so I scooped it all into a bowl and mixed it altogether and baked off a few tarts – these beautiful cherry tarts. So the next day, I walked in all smug with these tarts, handed them out, and then that evening I got a text saying, 'Thanks for the tart, but was it meant to be really salty?'.
"What happened was, in that class, someone had made their frangipane with salt, not sugar, and I'd given out those tarts. I couldn't sleep; I had to make a whole new batch of tarts to make myself feel better."
The moment she remembers first being proud of herself for cooking for people…
"When I was kid, I was obsessed with making penne arrabiata, it was my favourite dish. But I'd make it and it was quite disgusting, and I used to insist that my family would eat it."
---
Lemon loaf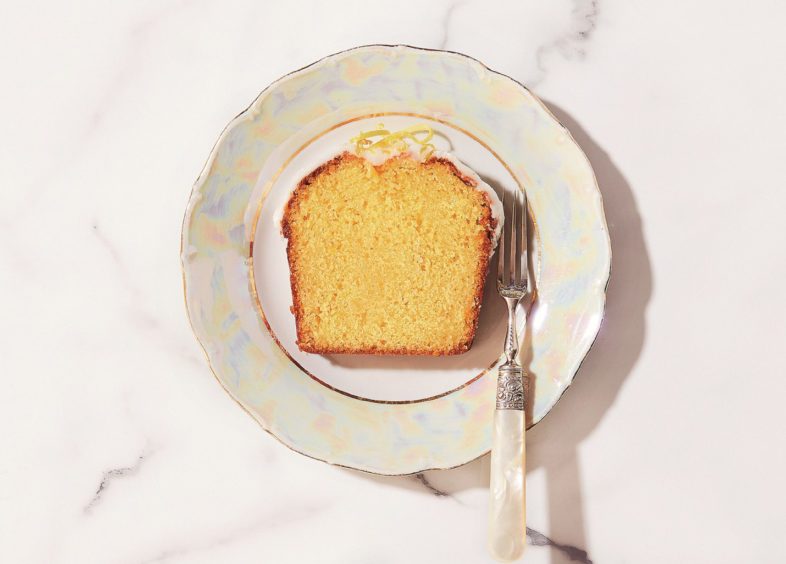 You'll need
3 eggs
225g/8 oz/1¼ cups caster (superfine) sugar
75g/2⅔ oz/¾ stick unsalted butter, softened
100ml/3⅓ fl oz/scant ½ cup double (heavy) cream
180g/6⅓ oz/1⅓ cups self-raising flour
pinch of fine salt
grated zest of 3 lemons
Syrup
75 g/2⅔ oz/scant ½ cup caster (superfine) sugar
100ml/3⅓ fl oz/ ⅓ cup plus 1 tbsp water
freshly squeezed juice of 2 lemons
Icing
200g/7 oz/1½ cups icing (confectioners') sugar, plus more to taste
freshly squeezed juice of 1-2 lemons, to taste
Method
Preheat the oven to 160°C fan/180°C/350°F/gas mark 4 and line a 900g/2lb loaf pan with baking parchment.
Put the eggs and sugar in the bowl of a stand mixer or a mixing bowl. Beat together at a medium speed for 3-5 minutes until pale using the paddle attachment or a hand-held electric whisk. Don't go mad and overwhip as this will affect the rise of the cake.
Melt the butter completely in a saucepan, then remove from the heat and stir in the cream.
Pour the cream and butter mixture slowly into the egg mixture and stir by hand or at a low speed to combine. Sift the flour and salt together, add to the egg mixture and fold through. Finally, fold in the lemon zest.
Pour into the loaf pan and bake in the oven for 45-50 minutes until risen and golden and a skewer inserted comes out clean.
Meanwhile, to make the syrup, put the sugar and water in a saucepan and heat gently, stirring a little, until the sugar has dissolved. Remove from the heat and stir in the lemon juice. Allow to cool slightly.
Allow the cake to cool in the pan until it's no longer hot to the touch but is still slightly warm. Poke multiple holes in the top of the loaf with a skewer and then pour over the warm syrup evenly. Allow to cool completely in the pan.
Make the icing by whisking together the icing sugar and lemon juice, adding more or less of each to taste. Brush this over the cooled cake and leave to set for 10 minutes. Turn out and serve! Store the loaf in an airtight container at room temperature for up to 3 days or freeze for up to one month.
The Pastry Chef's Guide by Ravneet Gill, photography by Jessica Griffiths, is published by Pavilion Books, priced £18.99. Available now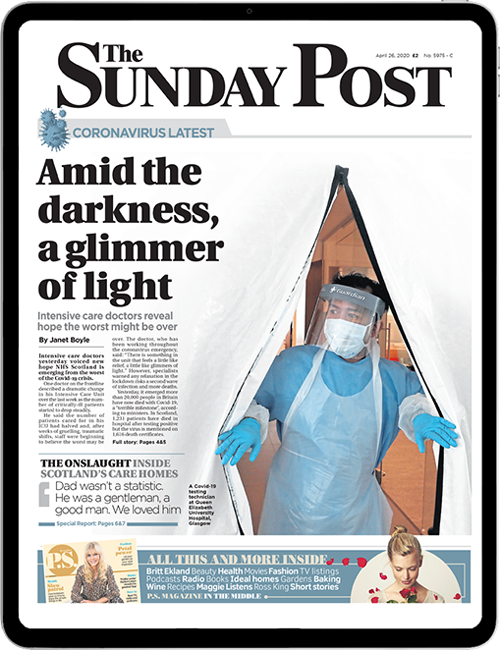 Enjoy the convenience of having The Sunday Post delivered as a digital ePaper straight to your smartphone, tablet or computer.
Subscribe for only £5.49 a month and enjoy all the benefits of the printed paper as a digital replica.
Subscribe