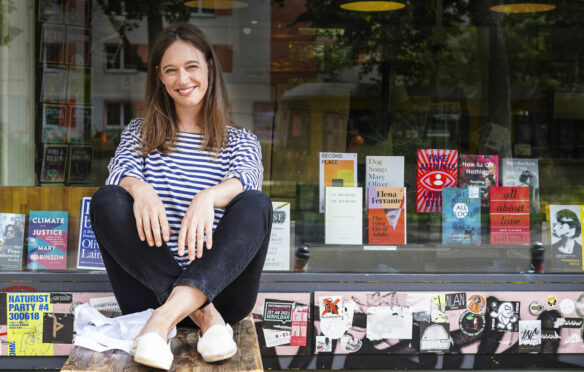 When Laurel Kratochvila started baking, initially, the bagels, breads and pastries that came from her tiny IKEA oven were simply a way to attract customers into her bookshop and away from the likes of Amazon.
However, in an effort to gain an edge over modern competitors, she quickly discovered a passion for traditional processes and ancient artisanal produce, helping her small Berlin-based bakery, Fine Bagels, go from strength to strength. From baking in a storage cupboard-turned kitchen, the American-born entrepreneur then spent two years honing her craft in France.
"For me, it was kind of funny," she explained. "I had already started my own bakery and been working in it for years by the time I went to France, so the set-up and workflow was totally natural. It was in my comfort zone."
Taking inspiration from the craftsmanship of the past – once under threat from the rise of commercial bakeries and factories – Kratochvila has become part of a burgeoning generation of "new European" bakers, who favour regional, traditional treats over mass-produced pastries.
"It's a kind of contradiction," Kratochvila explained of the ethos behind the movement, which she explores in her new cookbook, New European Baking. "It's both a return to quality, craftsmanship, and traditions that got lost during the industrialisation of baking in the 20th Century, merged with a freedom to move beyond rigid schooling and cultural norms to explore flavour creativity.
"I'm an incredibly impatient person. I just get too excited about things so this method of baking mellows me out and forces me to wait."
Within the pages of her book, published earlier this month, Kratochvila shares recipes from the "changing world of European baking", leading home bakers through five chapters covering breadmaking, brioches and enriched doughs, laminated pastries and viennoiseries (or yeast-leavened dough such as croissant), tartes and biscuits, and, lastly, jams, fillings and toppings.
Alongside detailed recipes for the likes of Challah bread sourdough bagels, chocolate tarts and spicy ginger caramel shortbreads (inspired by millionaire's shortbread from a Scottish bakery, she explains), Kratochvila also explores the history of baking on the continent, and includes interviews with other like-minded bakers, who she believes should be on our radars.
Her favourite cookbook, she explains, is Anne Applebaum's From A Polish Country House Kitchen, which details the context and origins of every dish through essays, so it's perhaps unsurprising she felt it so important to recognise the history of her bakes.
"Knowing the past of an object, flavour, tradition, gives it a kind of magic," she said. "It's like you can add an extra sensory component and experience things differently."
As well as using slower methods, Kratochvila's way of baking relies on good-quality ingredients, and she recommends spending a little extra on flour, if you can afford it.
She explained: "For flour, go organic and, if possible, from a local mill. Smaller organic shops will often sell better quality flour, and if you have a good bakery near your house, they'll often happily sell you flour from their own stock. It will have a taste and nuttiness you can't get from the bright white stuff on the supermarket shelf. It's always a good sign – but maybe don't test this out – if you leave flour too long and it gets moths. It means there's less pesticides and chemicals in there."
Kratochvila has detailed almost 100 illustrated recipes, from sweet and savoury to sourdough breads and elaborate pastries – however, to taste some of her bakes, you'll have to buy a plane ticket.
"I left out some of the bakes we do at my bakery," she explained. "I gave away a lot of my secrets but I had to keep a little mystery."
Lemon curd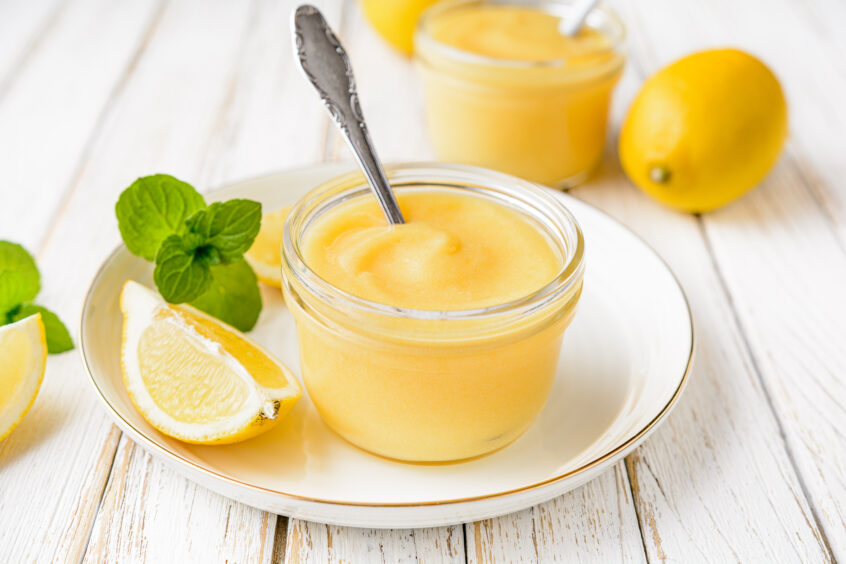 Citrus curds land squarely between jam and pastry cream. They can be sandwiched in cookies, spread on brioche, or poured into a tarte. They can also be made ahead and stored for up to a month in the fridge. This recipe uses lemon juice, but it can be twisted with orange, lime, or grapefruit. And you need not stick with citrus — change the flavour by adding other sour fruits like cranberries, rhubarb, or gooseberries to the citrus-sugar liquid as it cooks, then strain them out before tempering the eggs.
You'll need:
2 large eggs, plus 2 large egg yolks
120g (½ cup plus 1 ½ tbsp) granulated sugar
100g (½ cup plus 1 tbsp plus 1 tsp) fresh lemon juice
90g (6 ½ tbsp) unsalted butter
Method:
In a heat-proof medium bowl, whisk the eggs and egg yolks until smooth. Set aside.
In a heavy-bottomed medium saucepan, melt the granulated sugar in the lemon juice over low heat, then bring to a gentle boil. Once bubbling, pour half of the hot liquid into the eggs in a slow, fine stream, whisking constantly, to temper the eggs.
Pour the tempered eggs into the saucepan with the rest of the hot liquid and bring to a gentle boil, whisking constantly, over low heat. Continue gently boiling for about 10 minutes, or until the mixture thickens and has a thin pudding-like consistency. Remove from the heat and stir in the butter.
Pour the hot curd into a bowl, place plastic wrap or parchment paper directly on the surface to prevent a skin from forming, and let cool completely at room temperature. Once cool, whisk until smooth, then transfer to a sealed jar and store in the fridge for up to one month.
---
New European Baking, £26, Prestel Publishing, is available now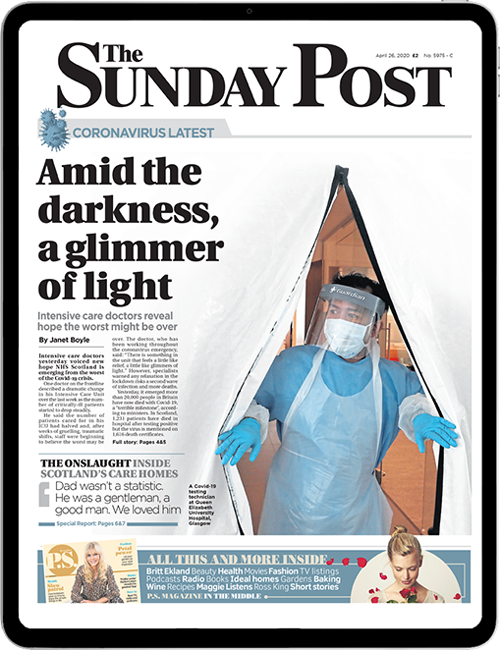 Enjoy the convenience of having The Sunday Post delivered as a digital ePaper straight to your smartphone, tablet or computer.
Subscribe for only £5.49 a month and enjoy all the benefits of the printed paper as a digital replica.
Subscribe