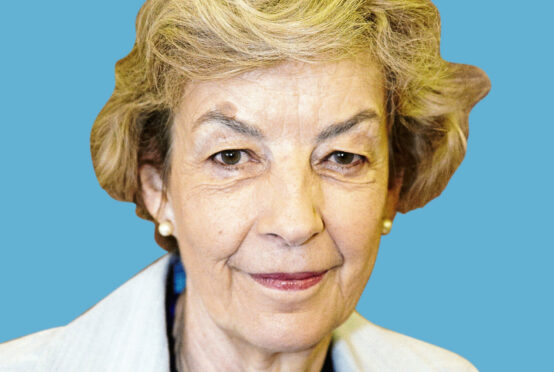 The author of a landmark review laying bare the betrayal of women by the medical establishment has described the Scottish Government's failure to take action on her key recommendations as "deeply disappointing".
Baroness Julia Cumberlege had previously hailed Scots ministers for agreeing to appoint a Patients' Safety Commissioner, one of her key recommendations, saying she hoped other UK nations would follow its lead.
However, two years on, the commissioner is still to be appointed and Cumberlege has voiced her dismay at the lack of progress after she exposed a litany of failures in the care and treatment of women in three areas, including mesh implants. The milestone report, First Do No Harm, detailed life-changing injuries suffered by women who were treated with mesh and looked at two drugs linked to injuries to women or their babies.
She said: "I had thought Scotland would be the first in the UK to make such an appointment. They said they would, but I have seen no progress. It is deeply disappointing to me that they have not yet done so. But, for the patients who have suffered so much, it is devastating."
The Conservative peer warned unless action is taken quickly, patients lives could be put at risk. She said: "The appointment of independent Patient Safety Commissioners is vital if we are to prevent avoidable harm in future.
"The longer it takes for the Scottish Government to appoint a commissioner, the more patients are put at risk. I urge them to inject some urgency and implement the recommendations we made.
"Patient safety will not be improved if they don't."
Cumberlege envisioned a Commissioner who would act independently, be an active voice for patients and have the power to take action quickly when needed.
She said: "We recommended an independent person able to monitor healthcare outcomes, detect trends of concern and require the system to take action to prevent harm."
The Scottish Government is also under pressure over appointing a women's health commissioner, after announcing it as a key recommendation of a plan announced last August before it emerged the appointment may not be made for three years.
Leading charities demand urgent appointment of Women's Health Champion in open letter to Scottish Government
How woman have been failed by the NHS was the centre of the Cumberlege Report. Commissioned in 2018, her review detailed treatments linked to hormone pregnancy tests, in particular the drug Primodos, and links to serious birth defects; the anti-epileptic sodium valproate, which can harm babies; and pelvic mesh, implanted in thousands of women to treat organ prolapse and incontinence.
Mesh manufacturers around the world have already paid out billions of pounds to victims suffering long-term, life-changing injury after the implants moved, disintegrated or caused severe allergic reactions.
Despite the devices being withdrawn across Scotland, pro-mesh surgeons continue to push for the return of the implants.
However, Cumberlege said: "My report included six conditions which had to be fulfilled. So far, they have not been met. We were very clear in our report. All conditions had to be met before any lifting of the pause could even be considered. That is still the case."
Those conditions include surgeons only undertaking stress urinary incontinence (SUI) operations if they are appropriately trained and operate regularly.
Cumberlege said the need for this was first flagged up by the National Institute for Health and Care Experience in 2003, almost 20 years ago. But nothing was done.
She said: "NICE recommended only experienced surgeons should operate and an audit of numbers of procedures, outcome measures and adverse events should be kept. These themes were also reflected in the published literature on pelvic mesh. None of this happened consistently.
"There were no checks on implementation of the guidance, nor enforcement, and no consequences for not following it. Had it been implemented, it is likely that many hundreds, perhaps thousands, of women would have been spared mesh complications."
Cumberlege said the three medical scandals had left patients suffering avoidable psychological and physical harm and called on the NHS and the medical companies to offer financial redress.
"These payments are not intended to cover the costs of services which are available free of charge, such as health care and social security payments, but rather for other needs that could, for example, include travel to medical appointments, respite breaks or emergency payments where a parent has had to stop working to cover care."
The Baroness said: "We need redress schemes, not compensation schemes because compensation means having to go to court.
"Far too many of these patients have been left too sick to face taking cases to court, and many may find it too expensive to do so too. Redress schemes have been established in the past."
Campaign group Scottish Mesh Survivors, who have successfully secured a £1 million redress scheme for victims, said the failure to appoint a commissioner has left thousands of others at risk of injury.
Claire Daisley, 50, from Greenock, who had to have her bladder removed after suffering horrific internal damage from mesh, said: "We campaigned for almost 15 years over dangers of using mesh implants, and were delighted when the Scottish Government promised to appoint a commissioner to ensure medical catastrophes of this nature can never happen again.
"It's shameful that the Health Secretary has failed to keep that promise, particularly as we are now seeing senior surgeons pushing to have mesh implants brought back and endangering more women.
"A Patient Safety Commissioner is exactly the right person who should be stepping in and challenging this move. It's shameful that almost two years on from the promise, we are still waiting."
In recent months, The Sunday Post, which campaigned for a patients' commissioner last year, has revealed escalating calls for a women's health champion after exposure of a series of serious inequalities in treatment and care.
Health Secretary Humza Yousaf said: "We recently held a consultation to understand what patients and the public want from the commissioner and we continue to work with patients and experts to develop the scope of the role."
On the re-introduction of mesh, he added: "The Chief Medical Officer's halt on the implantation of transvaginal mesh remains in place and the Scottish Government's policy remains exactly as it was."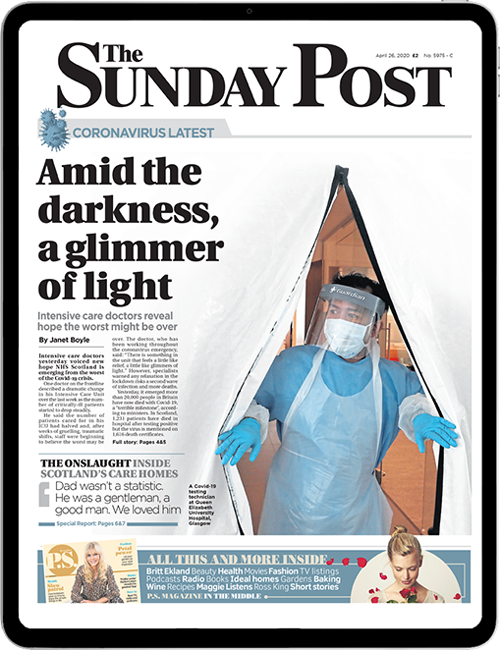 Enjoy the convenience of having The Sunday Post delivered as a digital ePaper straight to your smartphone, tablet or computer.
Subscribe for only £5.49 a month and enjoy all the benefits of the printed paper as a digital replica.
Subscribe