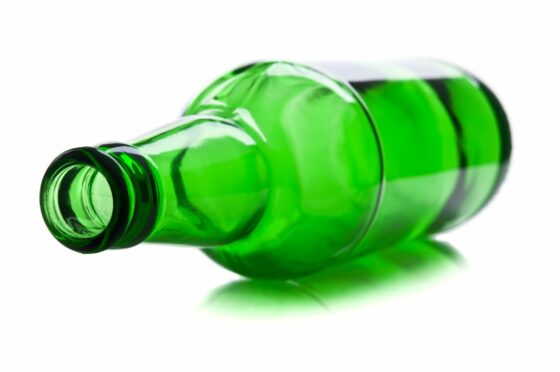 Drink manufacturers fear Scotland's new bottle and can return scheme is threatening to add complications and costs to their business.
They warn a key difference to a similar scheme in England, Wales and Northern Ireland, which will recover plastic but not glass bottles, may deter some firms from selling in Scotland.
The Scottish Deposit Return Scheme is due to start in a year, with shoppers paying a 20p deposit on every canned, glass or plastic-bottled drink they buy, which they can then get back at one of 17,000 return points across Scotland.
A voluntary scheme begins in November.
Every shop that sells take-away drinks will be required, by law, to act as a return collection point, with automated "reverse vending machines" outside supermarkets, community centres and other public places.
Zero Waste Scotland says the scheme will lead to 34,000 fewer bottles and cans being dropped as litter every day, with an extra 76,000 tonnes recycled every year but drinks manufacturers fear the scheme will mean extra costs passed onto customers when Scots are already struggling with a cost-of-living crisis.
They warn including glass bottles in the Scottish scheme will make it more expensive for some drinks makers to sell in Scotland due to the cost of collection and producing separate packaging and labels for individual markets.
The scheme was originally intended to go live in July, but was delayed until next August as a result of the pandemic.
Andrew Ligertwood, managing director of Edinburgh-based soft drinks firm Drink Better Limited and Cushidoos Mixers, fears the extra rules will narrow his market, due to a glass bottle border being created between England and Scotland. Ligertwood said: "Expansion for my business is now restricted and a lot of markets are not viable. The wholesaler that supplies farm shops throughout the UK won't split up the market for Scottish and English bottles, so you have to make a decision whether to do Scotland or England.
"We have to create new labels for bottles going into England or Scotland and they need to be stored separately. The extra cost and format is causing a lot of headaches."
Most producers will be able to pay the scheme administrator – Circulatory Scotland, a not-for-profit private firm – to collect their bottles and cans. Circulatory Scotland will then reimburse collection points for the deposits they refund. The fee charged to manufacturers will be set depending on how many containers the producer puts on the market.
But the new rules say online retailers must have a return system in place – either by including pre-paid return packaging or appointing a third party such as a courier firm but they say this could be too expensive.
Claire Rennie, head of fizz at Summerhouse Drinks, said: "The small business, by law, could be asked to come and collect the bottle and it would be the business that has to pay for a courier to bring it back. Then they need to be taken to where they need to be recycled, making the carbon footprint massive and bottles will be going all over the country.
"It's about £5 per delivery which makes our online deliveries unviable in Scotland because it's then £5 out of our profit, so we can only deliver to England to make money because glass is not covered in their scheme."
She said she had not been able to establish how much it would cost to have Circulatory Scotland collect her containers. This loss in profit could have impacts across the industry in a lack of innovation and even job losses.
Rennie said: "I think there is a risk of job losses for small companies because they are going to have to narrow their market, or they shrink the size of their company. It will put off a lot of company staffing as well and then it might put people off starting their own drinks business.
"The regulation will be too much. Consumers are going to be left with the big companies that can afford to run this scheme and also the extra red tape." Industry professionals agree that having a scheme which covers all of the UK, and which excludes glass, would have been greener and less risky for some businesses.
Colin Wilkinson, managing director for the Scottish Licensed Trade Association, said: "I think we should have had a UK-wide scheme, and I think glass should have been excluded for it.
"Industries have lost a lot through the pandemic and they're trying to get back on their feet. This is going to be another issue that businesses are going to have to deal with and I don't think many of them are prepared for this."
The scheme will be regulated by the Scottish Environmental Protection Agency, which said: "Scotland's Deposit Return Scheme will help tackle climate change, increase quantity and quality of materials collected for recycling, and decrease litter." Circularity Scotland said it is "working at pace to ensure the scheme runs effectively and efficiently, and at as low a cost as possible."
Announcing the scheme last August, Circular Economy Minister Lorna Slater said: "Despite calls to water down the scheme by removing materials or waiting for other nations to catch up, we have maintained our ambition and ensured that the scheme will still meet its original target of achieving 90% collection rates by 2024."
No cap left behind as Coca-Cola puts tabs on plastic bottle tops
Coca-Cola is placing attached caps on bottles across their entire drinks range to aid recycling and prevent litter.
The soft drinks company says it hopes to make it easier for consumers to recycle and claims it is the first major company to do so.
The 1.5-litre bottles of Fanta, Coca-Cola Zero Sugar and Diet Coke will be the first to have the new caps, which remain attached to the bottle after it is opened, with the aim for all plastic bottles to be included by early 2024.
Coca-Cola Great Britain general manager Jon Woods said: "This is a small change that we hope will have a big impact, ensuring that when consumers recycle our bottles, no cap gets left behind. As the world's biggest drinks company, we recognise that we have a leading role to play in pushing innovation and design to produce more high-quality recycled plastic which can be converted into new bottles."
Adam Herriott, from Wrap, a waste reduction organisation, said: "This great move from Coca-Cola Great Britain supports the ongoing work with the UK Plastics Pact in trying to ensure that as much plastic packaging is captured and recycled as possible.
"In 2020, we saw the amount of plastic packaging being recycled increase from 44% to 52%," he added.
"The small changes are what adds up to make a big difference and when it comes to recycling, the higher quality of the material the better."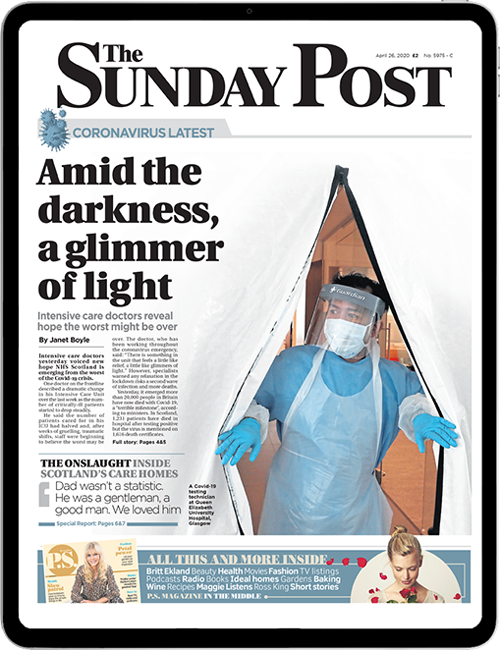 Enjoy the convenience of having The Sunday Post delivered as a digital ePaper straight to your smartphone, tablet or computer.
Subscribe for only £5.49 a month and enjoy all the benefits of the printed paper as a digital replica.
Subscribe