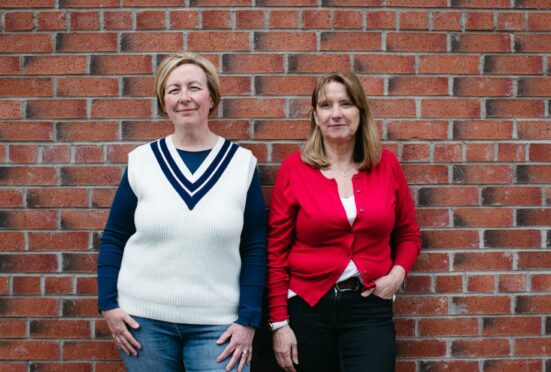 The Scottish medicine regulator is looking again at a "gold standard" HRT drug, 13 years after saying it could not be routinely prescribed for the menopause.
The review by the Scottish Medicines Consortium (SMC) is under way after The Sunday Post revealed how the drug, called Utrogestan, was not being offered to the majority of menopausal women after it was rejected by the regulator in 2009 because of its cost.
The manufacturers have now made a new submission to the SMC while some health boards, including Lothian, Fife and Borders, have been permitted to add Utrogestan to the list of drugs allowed to be routinely prescribed before official approval. However, others like Glasgow, Lanarkshire and Tayside are waiting for the SMC decision but can prescribe it on a case-by-case basis.
Jacqui Dillon, co-founder of Menopause Warriors Scotland, said the regional differences were unfair and causing uncertainty. She called on the SMC to make a decision quickly: "Utrogestan is still a postcode lottery in Scotland. Many of our members still struggle to get it."
The latest HRT transforms lives in England but is 'too expensive' for Scots women
Earlier this year, Davina McCall's Channel 4 documentary, Sex, Mind And The Menopause, also prompted calls for better access to the HRT which is routinely available in England.
Utrogestan, derived from plants, is a "body-identical" treatment mirroring natural hormones. It is deemed to be one of the safest forms of HRT.
Before, Utrogestan wasn't on the GPs' Formulary, meaning it wasn't one of the preferred options of HRT across Scotland. Now, GPs and specialist clinicians in areas where it has been agreed, can routinely prescribe Utrogestan.
However, campaigners say it should be available across the country, or a national formulary introduced, meaning women in all postcode areas could freely access Utrogestan.
Ahead of World Menopause Day, which takes place on Tuesday, journalist Kate Muir, author of Everything You Need to Know About The Menopause (But Were Too Afraid To Ask), said: "Why is it taking so long to approve Utrogestan throughout Scotland? It's an essential part of the safest body-identical HRT combo, which means women can use transdermal estrogen with it.
"We need a national formulary which prioritises the safest and best HRT. That's what women are asking for, because they've informed themselves."
Menopause Warriors Scotland says the need for better care and treatment is more pressing than ever.
The group, set up by Dillon and friend Caroline Spalding after they experienced menopausal symptoms but realised there was a lack of awareness and support, says membership has quadrupled in recent months.
"One thing we have noticed is in our group, age has no boundaries with the menopause," said Dillon. "We are also aware that many women are getting turned away saying they are too young or still having a period and not being given the option to have HRT when, in fact, this can be the most beneficial time for it. This tells us doctors are still not being educated enough or taking on board the official guidelines, which are to judge on symptoms."
'Women have waited far too long for HRT. They should not be asked to wait any longer'
Dillon said testosterone was another problem. "Many GPs will not prescribe it even though it is helping many women out there with brain fog, libido, and sleep.
"They are being sent to menopause clinics, with waiting lists of nearly 12 months. What are they supposed to do in the meantime?
"Many are having to resort to private medical care. This also has issues as a private doctor gives them a prescription and women then think that their GP will prescribe for the next time, but this is not always true. They then may have to pay for another private consultation each time they need a prescription. This isn't always the best way to go as it can be very expensive and certainly does not help low-income, deprived areas."
Dillon said member feedback suggested many women over 60 were being taken off HRT, too. "Our hormones decline for the rest of our lives and, very often, these symptoms can return, and this can cause such devastation on their mental health and well-being when HRT is stopped," she said.
"Women are still struggling to get help to give them a better quality of life. We do not think this is a hard request considering it is a hormonal imbalance and can be so easily fixed for many with HRT.
"The fact is women deserve better, But until the medical world realise menopause is serious for one in four women things will never change."
Besins Healthcare UK confirmed the firm has submitted an application for Utrogestan to the SMC and is awaiting a decision.
'Scots women need a health champion. Now'
The postcode lottery around HRT is a perfect example of why Scotland needs a women's health champion, according to campaigners.
Kate Muir, journalist and author, is backing calls for the appointment – a "priority" in the Scottish Government's women's health plan published 14 months ago to address inequalities in treatment – to be made urgently.
After The Post published an open letter from 17 leading charities urging action, Nicola Sturgeon promised an appointment by the end of the summer.
A women's champion has already been appointed in England and Muir says Scots women need the job filled urgently: "Why is Scotland still waiting for a Women's Heath Champion to be appointed, when it was promised months ago?
"The thousands of women on gynaecology waiting lists and the need for menopause specialists in GP surgeries are just two of the many reasons why one is so badly needed."
The Scottish Government said an appointment is expected "soon."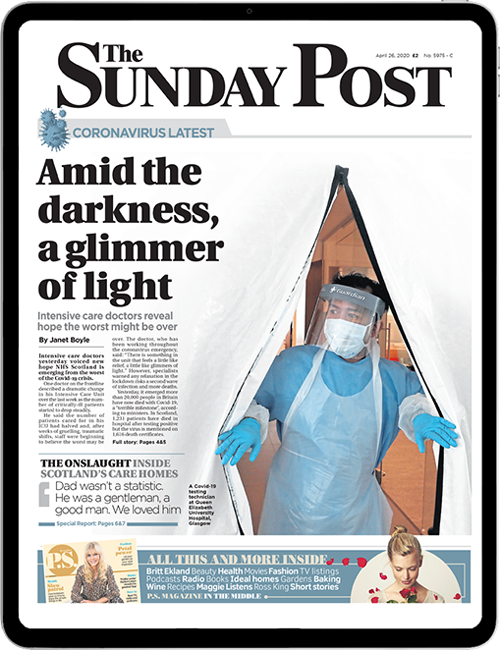 Enjoy the convenience of having The Sunday Post delivered as a digital ePaper straight to your smartphone, tablet or computer.
Subscribe for only £5.49 a month and enjoy all the benefits of the printed paper as a digital replica.
Subscribe