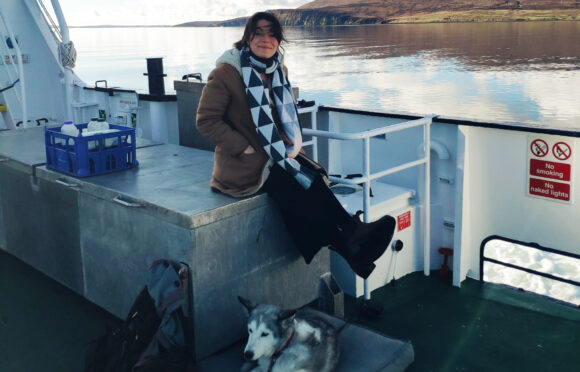 From her window, Cal Flyn can see the islands of Graemsay and Hoy and, beyond them, the once-thriving but now abandoned Stroma and Swona.
The journalist and author – who in 2019 moved from Edinburgh to the Orkney archipelago where the North Sea meets the Atlantic – has become expert in the aftermath of desertion; of what remains when people feel forced to leave homes where their families have lived for generations.
Swona, where the derelict crofts are now occupied by only wildlife and feral cattle, features in her book Islands of Abandonment: Life In The Post-Human Landscape. She stayed alone there during her research, camping out in a derelict croft house.
Stromness-based Flyn, 35, who grew up in Beauly, has learned that it takes a special kind of psyche – one of resourcefulness and self-reliance – to make island life work.
Last week, The Post reported on Scotland's Deserted Islands, telling how islanders fear being abandoned by ministers and public service quangos who they say have failed to tackle a series of crises – housing, jobs and transport – threatening their future.
Today, Flyn, who moved to Orkney with her partner, a teacher, said they had been impressed by "the sense of community and resourcefulness" on the islands. She said it was like "discovering a whole other world".
She said: "It is a self-contained community, spread over lots of islands, but with a really strong, uniting personality and sense of identity. I grew up in the Highlands where there is also a strong sense of identity, but it is much more diffuse.
"Islander culture is a very different culture to Highlander culture, even though the Highlands are only about six miles across the Pentland Firth. That really surprised me.
"People talk about island life being on the edge, but it seems like a new nucleus here. Others have questioned this concept of remoteness but it was not something I understood until I moved to the island.
"I realised it doesn't feel remote because we are looking to the centre of Orkney, rather than to the centres of far-away places. That has been wonderful to experience and to absorb.
"When I look out of my window I see Stromness Bay, and the islands of Graemsay and Hoy. I really get a sense everyday of being in an archipelago, this scattering of islands in the middle of the sea. And that maritime feeling is strong here.
"A lot of the older houses have private piers that sit out into the water. Fishing boats come in and out and the big NorthLink ferry comes in twice a day; we all set our clocks to it.
"It is a way of life and a culture full of old and wonderful traditions. There are specific Orcadian cultural events that are not well known outside of the community itself but are beloved. For example, every Christmas and New Year's day – before Covid – there is The Kirkwall Ba', a huge ball game played between two teams the Uppies and Doonies made up of all the men in the town.
"So as well as that connection to place, to the sea, the land, there is this whole other world which is very specifically Orkney and people try to protect that. But it is very inclusive, because people here are proud of their traditions they are happy to explain them to incomers."
Other islands she experienced shared that ethos. She said: "We went to Eigg for a week and were also impressed by their sense of community and resourcefulness. When our CalMac ferry was cancelled the islanders rallied together to charter their own boat to replace the service.
"We got to be a part of this, and we were told to go to a totally different pier and jump on a chartered tourist boat that took us out to the island with some of the islanders.
"We were so impressed with how in touch with each other the islanders were and fixed problems that were facing them every day."
On the edge: Ministers accused of abandoning Scotland's island communities and urged to act on homes, jobs and ferries to secure their future
Orkney, she said, is "a surprisingly cosmopolitan community" with a burgeoning renewable energy industry and a flourishing knowledge economy – universities like Edinburgh's Heriot-Watt and Aberdeen's Robert Gordon offer courses on the island in renewables, fisheries and archaeology, with many who arrive as students staying on to work there post-qualification.
However, she said it was hard to find somewhere to live, with few private houses for sale and holiday homes empty for much of the year, or vacant dwellings needing upgrading.
She said: "The real problem is in finding rental properties. The list for the housing association is in excess of 60 applicants per house."
She said there is a local social media group where people coming to the island can post to say they are looking for accommodation, which is what Flyn did, but they are often warned there is a waiting list.
"Many smaller properties are being used for tourism and are empty for a lot of the time. And there are older properties in Stromness and Kirkwall that need some renovation before they can be lived in.
"That upsets people sometimes, but there is some affordable housing being built on the other side of Stromness Bay," she said.
"There needs to be so much more of it because young people from Orkney love Orkney, they want to stay on Orkney, but they have to find somewhere to live. And lots of people want to move here, so there's a real bottleneck in the housing situation."
For those who can afford and manage to buy a house, other issues exist. She explained: "It can be difficult to get tradesmen because they are oversubscribed, they have a lot of work on, so doing big projects here can be very difficult.
"Securing a commitment for a start date to a project was a challenge and the wait could be months. Getting more young people into the trades would be fantastic, there is so much hunger for it. It could be a good career, but they need somewhere to live. It's a Catch-22," she said.
"And while there is discussion of there being a brain drain, of people going away to train, they don't want to go away forever. They want to come back. I am sure this is true of other islands too, people have so much love for the place they want to stay a part of that."
Her book, Islands of Abandonment, was Radio 4's book of the week last week and explores what happens when humans move on. Flyn says the story of Swona is just one cautionary tale.
"It is an abandoned island now, but it had a thousand-year history of being populated. It was a small community but the majority of people left in the 1920s, while the last left in 1979, due to mostly economic forces.
"There is another island next to Swona called Stroma. It had a larger population with a church and a phone box and it was totally abandoned in the 20th Century," she explained.
"It does show that these communities are fragile and can reach a tipping point when it no longer makes sense to live there, especially in smaller islands. If you want to keep islands alive they do need some minimum services, a sense of community and an ability to make a living otherwise they can collapse, almost overnight.
"It needs to make sense for people to live on islands and for most islands around Scotland today, it still does. But these communities specifically need support and funding to make modern life feasible, in terms of schools, access by ferry, roads – all of these things are so important and very specific to Scotland's islands as compared to the rest of the country.
"We are committed to Orkney. We have bought a property and we are happy here. We have made a lot of long-term friends in the community. We came originally for a year but stayed on. We can't, as yet, see a day, when we might leave."
---
Islands of Abandonment by Cal Flyn was Radio 4's Book of the Week last week. Read by Morven Christies, it can be found on BBC Sounds.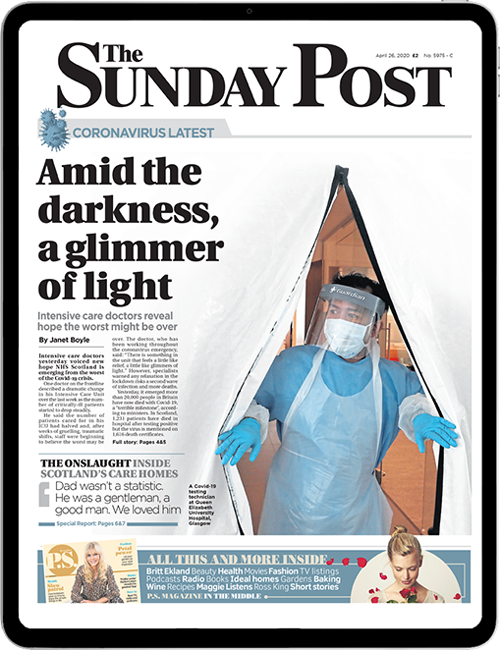 Enjoy the convenience of having The Sunday Post delivered as a digital ePaper straight to your smartphone, tablet or computer.
Subscribe for only £5.49 a month and enjoy all the benefits of the printed paper as a digital replica.
Subscribe