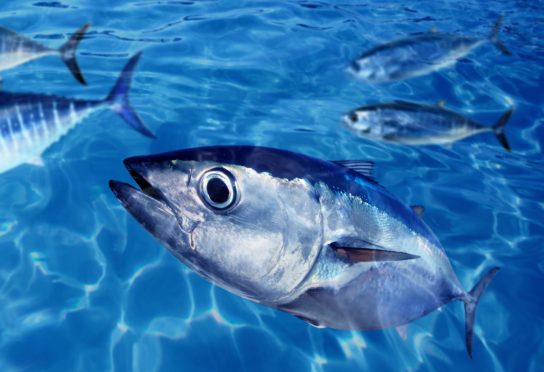 Scots investigators have helped bust a €200 million scam when tuna fish caught for canning were treated with chemicals before being sold as fresh.
The Food Crime and Incidents Unit at Food Standards Scotland played a leading role in a European-wide probe into the operation as experts warn of a worldwide explosion in food fraud with faked, mis-sold produce generating £11 billion a year.
Organised crime gangs have now moved in, lured by huge profits and reduced risks.
The operation against mis-sold tuna can be revealed just days after the Food Standards Agency said one in five British meat products tested positive for meat not on the label after their inspectors found ham slices containing no ham, lamb doners with no lamb, and pork sausages packed with beef.
In the tuna scam, the fish is illegally treated with vegetable extracts containing a high concentration of nitrates to alter the colour and give the impression of freshness. This can represent a serious risk to public health.
The ongoing Operation Opson involved police, customs and food experts across 11 countries. In Scotland, environmental health officers were mobilised to take samples of tuna nationwide.
Samples taken from fishing vessels and processing plants across Europe resulted in 51 tons of frozen tuna being seized, mainly in Spain, where a criminal investigation is under way.
Ron McNaughton, head of the Scottish Food Crime and Incidents Unit, said: "EU consumers pay approximately €200 million a year for low-quality tuna sold as premium.
"Scotland is an end user of tuna products from global imports. We played a leading role in the joint operation because of the potential safety and economic impact on Scottish consumers.
"Our close links with the Food Industry Intelligence Network also supported information sharing with European partners as part of this operation."
"Public health is our primary concern but there is no higher risk in Scotland than anywhere else around the world from illegally-treated tuna. However, we will continue to monitor and work with the Opson partners going forward."
Interpol and Europol are among the international law enforcement agencies collaborating to target fraudsters in a bid to halt the rise of illicit, counterfeit and sub-standard food.
Last year, more than 3,620 tons and 9.7 million litres of either fake or sub-standard food and drink were seized as a result of more than 41,000 checks carried out at shops, markets, airports, seaports and industrial estates.
About 750 people were arrested or detained with investigations continuing in many countries.
Potentially harmful food and drink seized ranged from fake baby milk powder to alcohol, mineral water, seasoning cubes, seafood and olive oil. Luxury goods such as counterfeit caviar were also impounded.
Academic Dr Robert Smith, who specialises in criminal entrepreneurship, said mafia networks across Europe have merged with seemingly legitimate businesses and food supply chain owners to facilitate food fraud on a massive scale.
"They have created an intricate ecosystem of criminality that is very hard to police due to it occurring across different jurisdictions.
"Individual countries have differing regulations about food standards and this creates loopholes that these people are quick to exploit.
"Consumers, including those in Scotland, might not realise that the profits from some of the adulterated food they are unknowingly buying in markets, shops and restaurants ends up in the pockets of criminal groups."
Italy's mafia organisations have increasingly turned from violence to commercial enterprises, including food production, that allow them to launder money while reaping big profits, and ignoring safety and welfare standards, said the Observatory on Crime in Agriculture and the Food Chain.
Crime syndicates are involved in the fish chain, across borders, from trawling to processing and distribution, via their control of markets, according to the Rome-based think-tank, which said: "They systematically violate the rules, from illegal fishing to species substitution, false certificates and corruption of officials."
Europol began working on international food fraud in 2011, "because criminals do not limit themselves to one country and benefit from restricted legal jurisdictions", said Chris Vansteenkiste, head of counterfeiting at the agency.
Following the 2013 horsemeat scandal in the EU, the number of countries involved in Europol grew from nine to 67.
Last month, more than £120m worth of potentially dangerous fake food and drink was taken out of circulation in the latest phase of Operation Opson.
Incorrectly stored meat, tampered expiry dates on chicken and dairy, and drinks with controlled medicine added, were among the products seized.
In Zimbabwe, authorities seized nearly 14,000 litres of soft drinks. The beverages contained potentially deadly levels of the active ingredient in erectile dysfunction medication.
"Counterfeit and substandard food and beverages can be found on the shelves in shops around the world," said Interpol's director of organised and emerging crime, Paul Stanfield. "Their increasing sale online is exacerbating the threat that food crime poses to the public."
For the first time, the operation investigated organic food products – or products claiming to be organic. There is a growing trend of products being sold that do not meet any organic standards, so they can be sold at higher prices.
"In the best of cases, food fraud is the deception of consumers, whereby they pay for something they do not get, but in the worst cases, food fraud can result in serious harm to the public's health," said Jari Liukku, head of Europol's European Serious and Organised Crime Centre.
Aberdeen-based Dr Smith said although this type of organised criminal activity has been around for a long time, the scale is only now coming to the surface as more sophisticated tests are being introduced and more resources are being allocated to bringing those responsible to justice.
"The trouble is, it can take years to get the offenders into court and by that time they have moved on to some new venture," he said. "To stop food fraud entirely we would have to DNA test everything that lands on our shores so, for now, this type of criminal enterprise looks like it is here to stay."
Olive oil
This can be tampered with in many ways, such as diluting the real thing with less expensive oils (such as soybean or sunflower) or diluting high-quality olive oil with a lower quality version.
Parmesan cheese
Some Parmesan cheese has been found to contain wood pulp.
To cut corners, the cheap additive is apparently used to prevent clumping, something that can also be avoided with potato starch.
Honey
Honey is one of the most expensive forms of sugar and is easy to adulterate. It can be diluted with high-fructose corn syrup, cane sugar and beet sugar. Be careful when buying honey from China.
Coffee
Coffee beans and ground coffee can be adulterated with twigs, stone, barley, and corn husks to increase the weight. To avoid the tainted beans, buy whole beans and grind them at home.
Saffron
Saffron is one of the most expensive spices, but can actually contain marigold flowers, corn silk, chalk, dyed onions and strands of cotton or plastic thread.
Spice sold in whole threads is more difficult to fake.
Alcohol
Fake booze can contain health-threatening substitutes for ethanol. These include dangerous chemicals used in cleaning fluids and car screen wash, as well as methanol and isopropanol that are used in antifreeze and some fuels.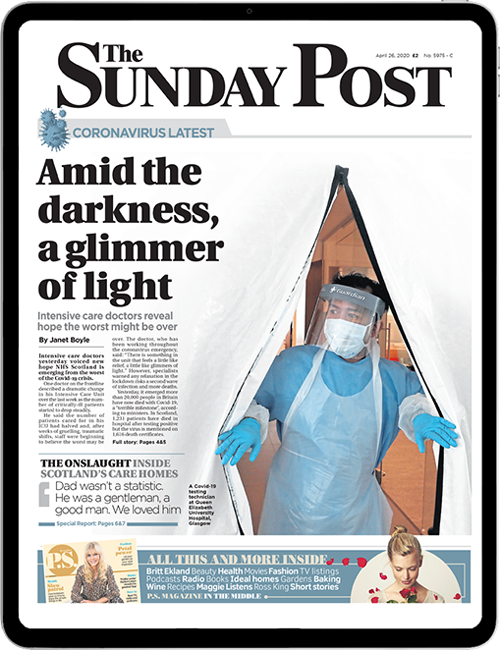 Enjoy the convenience of having The Sunday Post delivered as a digital ePaper straight to your smartphone, tablet or computer.
Subscribe for only £5.49 a month and enjoy all the benefits of the printed paper as a digital replica.
Subscribe