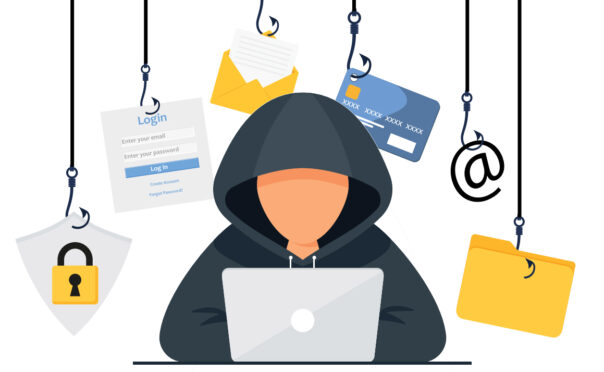 Scots are being warned of a significant rise in scams linked to the ongoing cost-of-living crisis.
As prices and household bills continue to soar, crooks are adapting their tactics to con people out of cash, new figures show.
Watchdogs say rising numbers of people are being targeted by crooks via email, text and phone – while doorstep and online fraud has also surged in the past year.
A new survey by Trading Standards Scotland – which asked people about the scams they had experienced in the past 12 months – revealed that a staggering 97% of respondents had been targeted by scammers.
There has been a large increase in frauds connected to the energy bill rebate and cost-of-living payments since 2022, the agency warned. There has also been a huge rise in WhatsApp scams, where crooks pose as a friend or family member and ask for money to be sent urgently.
Councillor Maureen Chalmers, chair of Trading Standards Scotland's governance board, told The Sunday Post: "Since the beginning of the pandemic, we have seen how quickly scammers can adapt to changing circumstances to take advantage of people's financial worries.
"Unfortunately, as we move into the autumn and winter months, scammers are increasingly likely to target people who are worried about paying their bills and who may be more likely to click on links or respond to messages offering discounts on bills or investment opportunities.
"We are asking people to look out for family members, friends and neighbours who may be vulnerable and to share messages about scam awareness with them."
Police struggle to keep up
Trading Standard's Big Scottish Scam Survey received responses from people in 30 council areas and comes just days after it was reported some minor crimes would no longer be investigated by police as part of a project being piloted in the north-east of Scotland.
Police Scotland has said that, because of funding constraints, it wants to give officers more time to focus on responding to emergencies and keeping people safe from harm. An example of where no further action may be taken was a garden theft with no CCTV or eye-witness evidence.
Police figures show internet fraud cases in Scotland have doubled to nearly 50 a day in the past five years, but the force is struggling to keep up with overseas scammers.
Scottish Police Authority papers revealed relentless online ­fraudsters and dwindling resources have resulted in the highest ever levels of the crime the country has seen.
Scots lost £120,000 in online cryptocurrency scams in first 12 weeks of 2023
A quarter of those contacted in the Trading Standards survey said they had experienced a scam related to energy-saving measures. In most cases, this involved a cold-caller providing misleading information about the availability of grants or funding for products such as insulation, boilers and double glazing.
One respondent said they had received a letter saying the government had identified their property as belonging to one of the worst categories in terms of energy cost. They were asked to phone the number provided to find out about available grants and funding to help them save money on their energy bills. In fact, their property was EPC rated B, the second most efficient rating.
Almost three-quarters of respondents were over 55, with only 0.8% in the 18-24 age bracket. For people who had been scammed, the amounts lost ranged from £18 to £2,250.
Chalmers said: "We would like to remind consumers to be wary of cold-callers, unsolicited emails and text ­messages and online adverts offering deals, discounts and giveaways.
"Never accept information offered from these sources without doing independent research and don't provide any personal or financial information to a cold caller or via a link in an unsolicited message."
Call for action
The most frequently reported scams were: delivery scams; energy scams; Amazon scams; prize-draw scams; bank scams; cost-of-living scams; broadband scams; WhatsApp scams; HMRC scams; remote access scams; investment scams and online shopping scams. Trading Standards said, however, the survey indicated that more people are now becoming increasingly aware of the rapidly evolving tactics being employed by crooks.
Just less than 80% said they had avoided a scam after seeing or reading about it, with 47% going on to report the scam.
Politicians are now demanding tougher action on scammers.
Scottish Conservative deputy justice spokesperson Sharon Dowey said: "It is deeply concerning that so many people in Scotland have been targeted by heartless scammers during the cost-of-living crisis.
"As fraud has soared in Scotland, the SNP's soft-touch justice has failed to protect victims and has let scammers off lightly for taking advantage of vulnerable people who are already struggling.
"This is why the Scottish Conservatives would create a new offence for digital scammers to ensure that these criminals are properly punished for their crimes."
Scottish Labour justice ­spokesperson Pauline McNeill said: "This shocking survey confirms how scams and cybercrime have spiralled out of control in Scotland, putting millions of people at risk of fraud and causing misery.
"It is all the more ­despicable that fraudsters are preying on people seeking help with the cost-of-living crisis.
"We need joined-up action from both of our governments to prevent and prosecute illegal scams, from strengthening regulations to raising awareness to ensuring the police are equipped to tackle these crimes.
"No stone can be left unturned in tackling this growing problem."
Raw Deal: Online lovers urged to take care as dating scams surge
Police Scotland insisted it was working closely with partners such as Trading Standards Scotland and local authority Trading Standards officers to combat scams and doorstep crime.
Detective Superintendent Andy Patrick said: "Crimes of this nature typically target vulnerable members of our communities, with those responsible often attempting to pass themselves off as trusted organisations such as HMRC, your bank, police officers or legitimate tradespeople in order to gain access to a victim's property and finances, or to charge large sums of money whilst ­undertaking little to no work.
"Members of the public who witness potential doorstep crime are asked to contact police immediately, so we can investigate and identify offenders.
"We would urge people to be vigilant and aware of the risks of any cold calling at your door, on the phone or via email doorstep crime."
Trading Standards Scotland urged consumers to report suspected scams and suspicious activity at scamwatch.scot or by calling 0808 164 6000.
---
Online scams getting more sophisticated
May MacDonald still feels embarrassed about falling for a scam on Facebook, where she was charged three times for garden furniture that never arrived.
The 66-year-old retiree, from East Ayrshire, thought she was dealing with home retailer Wayfair after clicking on an ad on her social media account.
However, after dealing with an online operator she ended up being charged £240 for £80 worth of garden furniture that was never delivered.
It took her two weeks to tell her son John that she thought she had been scammed.
"The ads had Wayfair branding and looked genuine," John said. "Mum dealt with an operator who asked for her bank details to take an £80 payment.
"She was twice told that the payment hadn't gone through on her debit card, but that it had finally been taken at the third attempt."
John said his mother became suspicious two weeks later when no furniture arrived and she found a total of £240 had been taken from her account.
"When mum tried to contact the company, she got no reply and her messages just bounced back."
Fortunately, John was aware of the chargeback scheme run by banks and credit card providers and persuaded May to make a claim.
You can use chargeback to get your money back if:
A purchase doesn't arrive.
A service you've paid for isn't provided.
Something you've bought is faulty.
The company you buy from goes bust and you can't get money back from them.
The goods or services you've paid for aren't as described or are in an unsatisfactory condition.
"Fortunately, mum got her cash back through the bank but it was a narrow escape," he said. "The scam was so sophisticated that it was easy to fall for.
"Mum is actually pretty computer savvy but she was embarrassed to tell anyone what had happened and she now is very wary of buying anything advertised online.
"It is increasingly difficult to spot these scams as they are now becoming so convincing."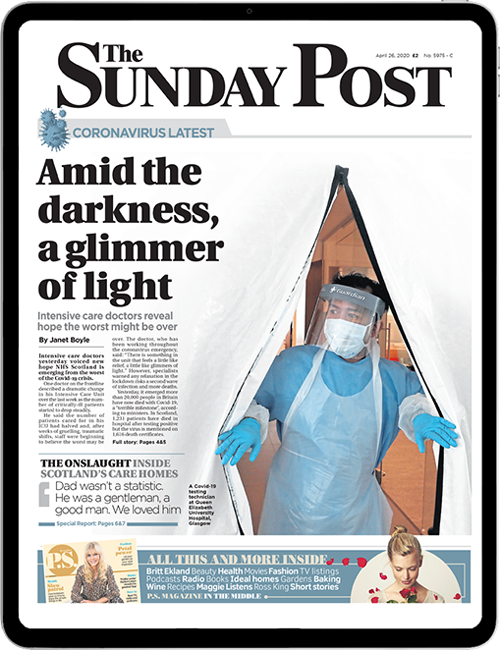 Enjoy the convenience of having The Sunday Post delivered as a digital ePaper straight to your smartphone, tablet or computer.
Subscribe for only £5.49 a month and enjoy all the benefits of the printed paper as a digital replica.
Subscribe