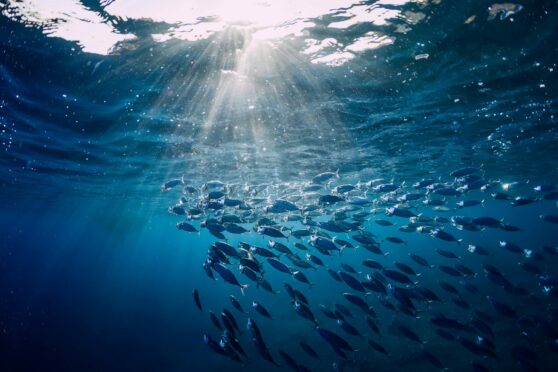 Serious and organised crime gangs have moved into multinational food fraud lured by rising prices and broken supply chains, expert crime-fighters warn.
Ron McNaughton, head of the Scottish Food Crime and Incidents Unit, revealed food crime is on the rise and said criminal networks have been exploiting the market for herbs and spices in Scotland.
Brexit, Covid and the war in Ukraine have put food supply chains under enormous strain, creating perfect conditions for criminals, he revealed.
McNaughton, who served for 30 years as a major fraud investigator with Police Scotland, said: "Price increases of food and the war in Ukraine are having a direct impact on food supply chains in Scotland and the UK. These global crises create opportunities for criminals.
"There is no doubt this is a real challenge here in Scotland.
"Herbs and spices here have been problematic because we are talking about international supply chains. The longer the supply chain gets, the more difficult it becomes to secure that supply chain."
Lucrative but potentially ­dangerous frauds include the targeting of expensive spices such as saffron, known as "red gold", which can be cut like illegal drugs and bulked out with inferior products or even carcinogens such as lead chromate.
McNaughton said: "If you ­adulterate that product, turning one ton of a product into two tons by bulking it out with something that isn't saffron or whatever kind of spice, you can easily see where there are profits to be made.
"Any retailer that doesn't have a secure supply chain is at risk. So small retailers that don't have the same resources as the big supermarket chains could be at risk.
"This is an emerging area since the horse-meat scandal in 2013. We need to be more aware of what we are putting in our mouths. It really can be life or death. There is an incalculable risk for people with allergies. It can be extremely serious."
In France, 18 people are on trial accused of running a Europe-wide horse-meat-trading network involving produce not declared fit for human consumption. In court in Marseilles, the group was charged with breaking EU rules, forging documents and deceiving owners into thinking their horses would live in the countryside when, in fact, they were taken for slaughter.
Across Europe, soaring food crime has seen Beluga caviar from fish other than sturgeon being sold in exclusive shops, fake Périgord truffles shipped from China and counterfeit Moët made in Italy. Other faked items include wagyu beef, manuka honey, fine wines and spirits.
Tuna fraud and adulteration is also another major issue in Scotland and the rest of Europe. In 2019, the Scottish Food Crime and Incidents Unit helped smash a €200 million tuna scam. Fish caught for canning were treated with chemicals before being sold illegally as fresh.
The unit, part of Food Standards Scotland, played a lead role in a European-wide probe into the operation as experts warn of a worldwide explosion in food fraud with faked, mis-sold produce ­generating £11 billion a year.
In the tuna scam, fish was illegally treated with vegetable extracts containing a high concentration of nitrates to alter the colour and give the impression of freshness – creating a serious risk to public health.
Seaspiracy warns of ocean apocalypse but depleted seas recover in Scottish island's pioneering no-fishing zone
Operation Opson involved police, customs and food experts across 11 countries. In Scotland, environmental health officers were mobilised to take samples of tuna nationwide. Some 51 tons of frozen tuna were seized, mainly in Spain.
McNaughton said: "Food crime is serious fraud and related criminality within food supply chains. It could include adulteration, so that's reducing the quality of a food product through the inclusion of a foreign substance with the intention of making production costs lower or apparent quality higher. It could be substitution – replacing a food product with another substance of a similar but inferior kind.
"It could be misrepresentation of quality, origin or provenance. We are sitting with five cases with the Crown at the moment – three of those are on petition as they are the most serious type of criminality that we deal with.
"For tuna, what we have seen is canning-grade brine tuna sold as fresh premium tuna. The tuna can be treated with treated with antioxidants, nitrates and nitrites, vegetable extract and carbon monoxide to change its colour. There were also concerns around date extension, substitution of premium tuna for lower value varieties and added water.
"It was all clearly done for ­financial gain, with the end consumer unable to identify illegally treated tuna.
"We are dealing with global food supply chains and businesses need to be aware of the risks and look to develop their food fraud resilience.
"We are in the process of ­developing a food fraud risk profiling tool along with guidance which we are hoping to launch in Scotland towards the end of the summer."
In 2013, the horse-meat ­scandal raised the profile of food crime and industry safety. Across Europe, foods advertised as containing beef were found to contain undeclared or improperly declared horse-meat – as much as 100% of the meat content in some cases.
Horse DNA was discovered in frozen beefburgers widely sold in several Irish and British supermarkets. Professor Christopher Elliott led the UK Government's independent review of food systems following the scandal. He also now heads a taskforce – set up by the Scottish Government and the nation's food industry – to look at the issue of food security.
He said: "Adulteration is ­probably the best known form of food crime – where you think you are buying one particular product and it has been blended or diluted with something of much lower quality. There is also addition fraud, where something is added to a foodstuff to give it a perception of being higher value.
"Spices are very common with that. Some unscrupulous people will add things like industrial dyes to make them brighter and worth more. There are also false-claims frauds, where a product claims to be organic or fair trade or claims to come from a ­ particular ­geographic region.
"Saffron by weight is worth about the same as gold. Saffron is only grown in a few countries in the world and it's a very high-value crop and there are a lot of ­opportunities for cheating in saffron."
Elliott, founder of the Institute for Global Food Security at Queen's University Belfast, added: "It is estimated food crime costs the UK £11 billion annually. In Scotland, there are a lot of food imports, like the rest of the UK, so there are vulnerabilities there.
"Then you have to think of the big industries you want to support such as the salmon industry or the whisky industry. There will be lots of opportunities for criminal activity there.
"It could be something being mislabelled as being a product of Scotland or it could even be things like fish feed or fraud around that.
"Some of the Brexit ­regulations or deregulations are going to cause a lot of problems and create a lot of opportunities for people who cheat."
A number of foodstuffs have been targeted in recent years. Previously olive oil in Europe was found to be tainted by diluting the real thing with less expensive oils such as soybean or sunflower or diluting high-quality olive oil with a lower-quality version.
Some Parmesan cheese has been found to contain wood pulp. To cut corners, the cheap additive is apparently used to prevent clumping, something that can also be avoided with potato starch.
Honey is one of the most ­expensive forms of sugar and is also easy to adulterate. It can be diluted with high-fructose corn syrup, cane sugar and beet sugar.
Coffee beans and ground ­coffee can be adulterated with twigs, stone, barley and corn husks to increase the weight while counterfeit alcohol can contain health-threatening substitutes for ethanol. These include dangerous chemicals used in cleaning fluids and car screen wash, as well as methanol and isopropanol used in antifreeze and some fuels.
In December last year, Scotland's food and trading standards chiefs warned of a rise in counterfeit alcohol over the festive period saying fake booze could kill. Low-to-medium-priced, market-leading brands of vodka and wine were particularly being targeted by fakers, most often by producers from outside Scotland.
They said the most obvious sign of a counterfeit product was low price but consumers were also warned to avoid brand names they were unfamiliar with as well as odd labels and tampered seals.
Last week a report by Scotland's Food Security and Supply Taskforce, set up jointly with the food and drink industry, found that, while there is greater strain on the food supply chain than has been seen for many years, immediate supplies of food and animal feed in Scotland are secure.
---
Yes, there are criminal gangs but there is also corporate fraud inside the sector
by Dr Alice Rizzuti
Food crime can happen everywhere and ranges from fraud, theft and illegal processing to waste diversion, adulteration, substitution, misrepresentation and document fraud.
As seen during the pandemic, as well as with Brexit and the war in Ukraine, food supply chains are extremely fragile and it is a criminal phenomenon that has happened often throughout history.
Food supply has gone through several challenges in recent years starting with the pandemic and now the Ukraine conflict, and the impact that is having on wheat supply.
These challenges have had implications for the food system and they could trigger the commission of food crimes, by opening illegal opportunities.
The types of criminal groups involved are what we can refer to as corporate actors. They are not necessarily organised crime or mafia-style groups in a typical way but rather organised corporate food actors that are committing illegitimate activities to increase their profits.
In other words, they tend to come from within the sector and take advantage of the opaqueness and vulnerability of food supply chains.
Organised crime groups, especially mafia-type operations, are operating in food logistics. For instance, using food containers or cargos to hide drugs or weapons, or running restaurants for money-laundering purposes.
Food crime practices are also happening outside the UK in countries such as the US as well as China or Italy. Public institutions in this country are already doing a lot by monitoring closely the supply chain and testing products.
A further way to combat food crimes should, first and foremost, be strengthening the food systems globally and locally and, for example, protecting public interests beyond public health and the national economy, such as food security, environmental sustainability and food workers' rights.
Since different forms of food-related criminality can overlap – for example, there can be fraudulent breaches of food safety and workers' safety regulations. It would be good to improve the cooperation among the different agencies involved such as law enforcement agencies at national and local levels and further authorities.
Increased public funding for these agencies as well as for lab testing could also help further counter food crimes.
Dr Alice Rizzuti is a criminologist and expert in food crime at the University of Hull
---
The scarlet strands of saffron are as valuable as gold and, like gold, attracts the interest of criminals and crooks
Scarlet strands of saffron – used in dishes from paella to curry – cost nearly £8,000 per kilo with some varieties reaching prices by weight higher than gold.
The stigma of the crocus sativus has been prised for millennia but the industry has recently been dogged by smuggling, counterfeiting and adulteration.
Saffron can be mixed with plant-based bulking agents such as safflower, or adulterated with food dyes.
Last year Europol, the EU-wide police agency, exposed a criminal network which organised more than 500 shipments of adulterated Iranian saffron worth
£8.4 million.
The probe resulted in 17 arrests and the seizure of 400kg of saffron threads and counterfeiting machines used to package the spice as Spanish La Mancha saffron, as well as six luxury cars and properties across Europe.
One raid by the National Food Crime Unit, part of the Food Standards Agency, discovered adulterated saffron on sale in the south of England in 2018 which then led to the closure of a clandestine factory in Spain and the seizure of 90kg of adulterated saffron worth £750,000.
Three US military veterans formed Rumi Spice to source saffron from Afghanistan, weaning farmers away from the opium poppy which funds the Taliban. Patti Doyle, chief executive of Rumi Spice, said: "Saffron threads are the stigmas in the centre of the crocus sativus. There are only three stigmas in each flower.
"Besides requiring a lot of flowers, planting and harvesting, processing the stigmas is labour intensive. Each pound of saffron can contain between 15 and 20,000 stigmas." Some of the most popular dishes that use saffron are paella, risotto, tagines, meatballs, curries such as korma and biryani, and chorizo sausage. There are also many desserts, from St Lucia buns to Sholeh Zard, a type of rice pudding.
Saffron also has a long history of use in traditional medicine and has been used as a fabric dye especially in China and India.
Doyle said consumers had to be wary they were getting real saffron. She said: "If you're getting a deal from a brand you don't know that is too good to be true, it probably is.
"When you bloom saffron by putting it in a warm liquid, adulterated saffron tends to release all its colour right away. Usually this is because it is some other material that has been dyed. Authentic saffron will release its colour more slowly.
"The risk varies depending on how it has been adulterated but there is a risk any time you consume something that you don't know what it contains."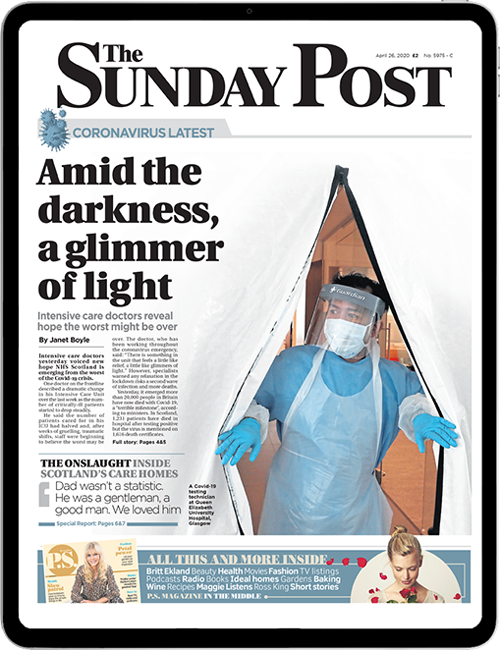 Enjoy the convenience of having The Sunday Post delivered as a digital ePaper straight to your smartphone, tablet or computer.
Subscribe for only £5.49 a month and enjoy all the benefits of the printed paper as a digital replica.
Subscribe