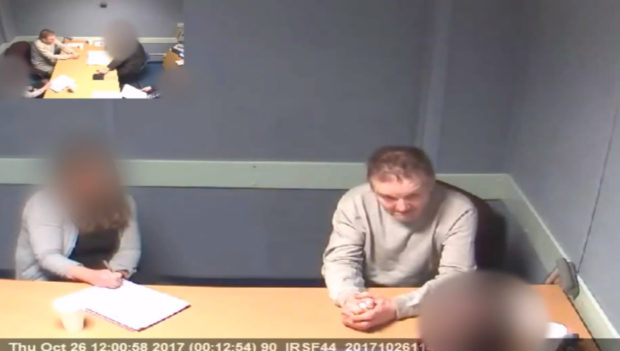 The murderers of Margaret Fleming have been unmasked at last. Her killers – who were meant to care for the vulnerable teen – were finally jailed for life last week, 20 years after Margaret was last seen alive.
Her body's whereabouts, however, remains their secret.
They were jailed for at least 14 years after being convicted of murdering Margaret between December 1999 and January, 2000.
They continued to claim £182,000 for their victim's benefits until 2016 when authorities realised she was missing.
Despite appeals from the detective who led the murder investigation and officers excavating swathes of land around their home, Edward Cairney, 77, and Avril Jones, 59, have refused to reveal what they did with Margaret's body.
However, leading criminologist David Wilson fears they never will and suggests appealing to their conscience is a waste of time.
He said: "It is pointless. I haven't worked on a case where a killer has revealed this information. It is too valuable to them.
"If it was a normal person, you could appeal to their humanity, their empathy, and ask them to put themselves in the position of their victims, their family.
"But it won't work with these killers, because they don't have empathy.
"These murderers know it's the one thing that they've got, it's almost a bargaining chip. And often it's not a bargaining chip in terms of being released, because sometimes they have whole-life tariffs.
"They might think they can try to move to a particular prison, or to even be given access to facilities within the prison – like a university degree course, or access to education. It's about power, and it's about the fact that it's the one piece of power that they have, that they can control."
The families of Scots murder victims Arlene Fraser and Suzanne Pilley recently united to call for a change in the law to stop killers being freed without revealing where their victims' bodies were buried.
Professor Wilson hopes Scotland follows England and Wales in its approach to murderers who fail to reveal the location of their victims' remains.
"In England, campaigners have recently succeeded in having Helen's Law passed," he said. "It was a campaign I supported.
"If the killer doesn't reveal where the body has been buried, that person can have their bid for parole rejected.
"Were I to try to get a normal person to reveal this information, I would appeal to you in terms of your humanity, your empathy. I would try to get you to put yourself in the position of their victims, extended family who have survived.
"The simple reality is that that would work with a normal person. These people don't have empathy, you can see this from the way they behaved – taking this poor woman's benefits for years after they killed her."
Wilson, who launches a new TV crime show tonight, has spent 40 years studying Britain's most dangerous men.
But the only thing surprising to him is just how predictable vicious psychopaths are.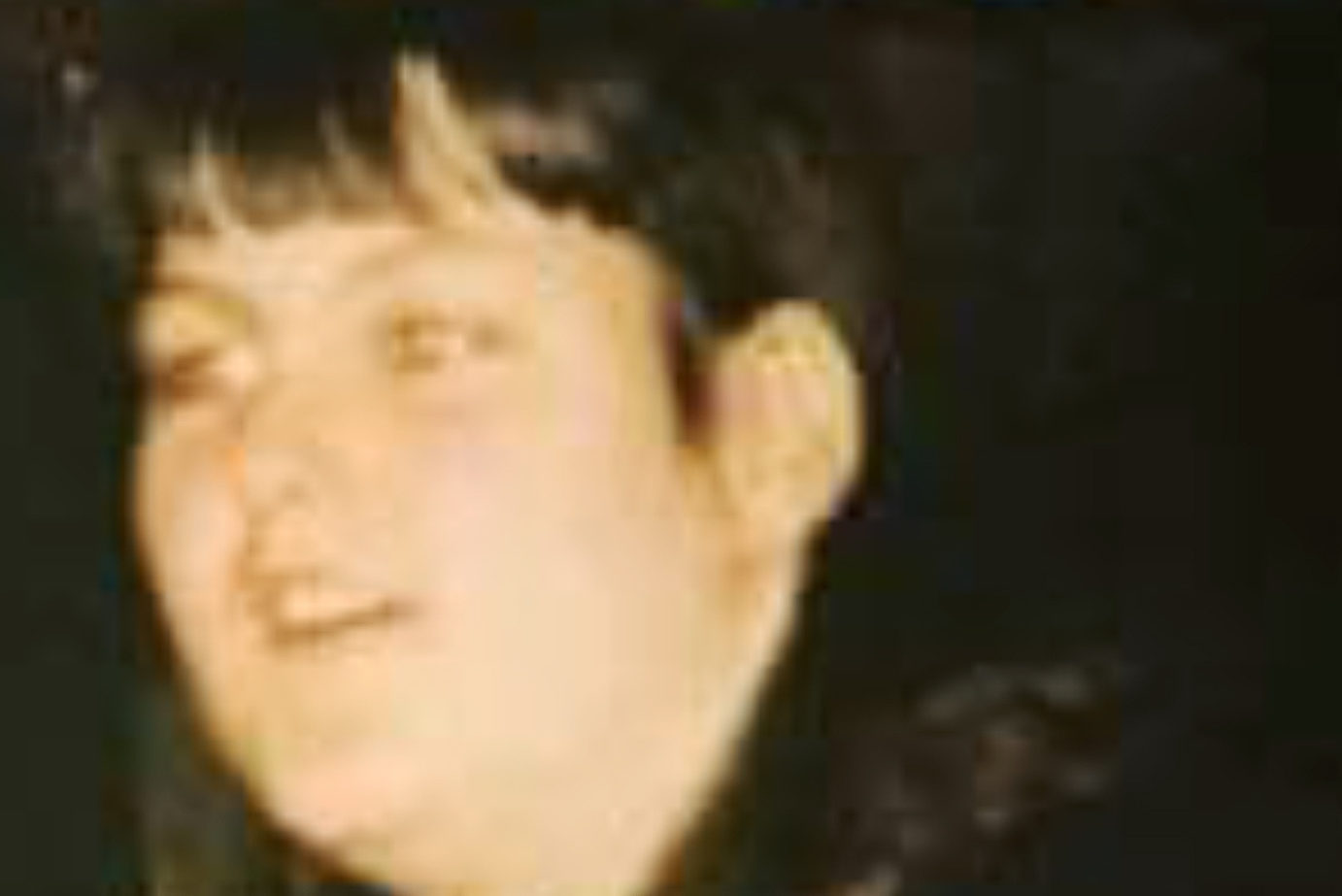 In the first episode of Crime Files, he explores Scotland's serial killers – from Peter Tobin to Peter Manuel to Bible John.
In 2015, Professor Wilson was involved in analysing Alexander Pacteau, who killed Karen Buckley, a nurse from Ireland, in his Glasgow home in 2015 before trying to dissolve her body with caustic chemicals.
"When I spoke to the detective who was interviewing Pacteau, I only wanted to ask him one thing," explained Professor Wilson. "Did Pacteau ask to see my CV?'
"The detective asked how I'd known.
"Pacteau wanted to know what type of car I had, and what car he'd be driven to the police station in.
"But these people are the same in many ways. They have the idea that they are special. It's narcissism.
"They want to be interviewed by the most senior man, they want to be driven in the best cars. It is part of the underlying personality disorder.
"Increasingly these people just ask to see CV. They now know what happens with investigations. They know I'm an emeritus professor, and it's almost like that's good enough for them.
"Because psychopathy is about narcissism.
"Being able to understand them though, doesn't make them less monstrous. It just makes them more predictable.
"Once you can predict what they're thinking, you can begin to push the buttons you need to press to get answers." Professor Wilson, originally from Carluke, joined the prison service from Cambridge, and became the governor of Wormwood Scrubs in 1984 aged 29.
He went on to become one of the UK's foremost experts on criminal psychopathy.
Despite spending hours in the minds of these men seeking to understand what motivates them – and how we can stop them – David Wilson feels no sympathy for them.
"We see it in fiction – Hannibal Lecter goes from being quite monstrous to somebody trying to establish a relationship with Clarice Starling," he said.
"But I've never found real serial killers to be sympathetic, no. They need to be locked up for the rest of their lives.
"My professional life has always been about behaving with serial killers in such a way that I can extract from them the information that I need.
"I don't reveal my emotional reaction to them, because if they knew, they could have a sort of power over me."
Being so hard-headed has, Professor Wilson admitted, come at a cost.
"I find it difficult to switch off," he explained.
"Even if I meet someone in Waitrose I can't help but analyse them.
"Why are they asking me that question? Why are they carrying that product? Whose child is that actually? I can't really turn it off.
"To do this you have to have a strong sense of self and, more than that, you've got to have a good family around you.
"I'm a rugby player and fan of Glasgow Warriors.
"Things like that give you an outside interest which allows you to put into perspective the dark places you are inevitably pulled into.
"It gives you a sense of balance. In honesty, those dark places are few and far between, and the vast majority of the world and of life and of the people you will encounter are good people who wish you no harm."
David Wilson's Crime Files, tonight, BBC Scotland, 9pm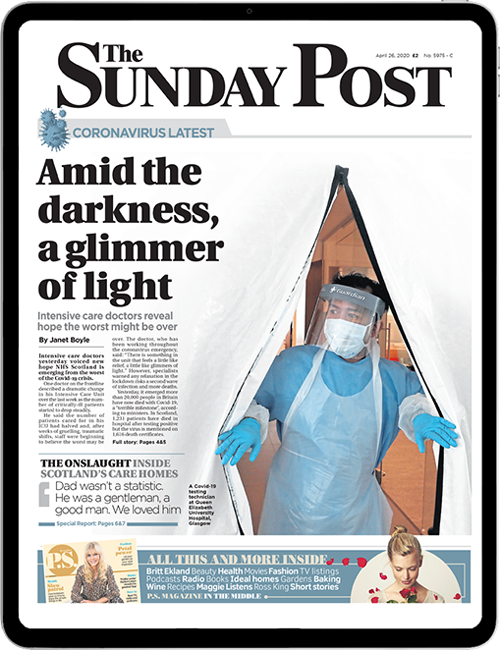 Enjoy the convenience of having The Sunday Post delivered as a digital ePaper straight to your smartphone, tablet or computer.
Subscribe for only £5.49 a month and enjoy all the benefits of the printed paper as a digital replica.
Subscribe