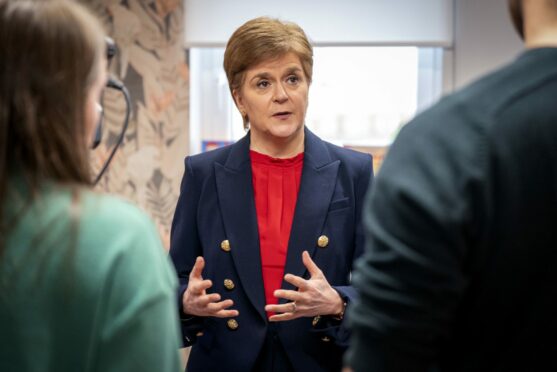 Nicola Sturgeon has pledged to speak out on forced adoption, one of Scotland's biggest human rights scandals, before she stands down.
Her promise on International Women's Day came days after campaigner Marion McMillan told The Post how her baby was taken away as she was upstairs fetching booties and urged the First Minister to formally apologise to the mothers and children whose lives were torn apart by forced adoption.
On Wednesday, she told MSPs: "Before I leave office, I will say more about forced adoption. I hope that we will, in the interests of building a better future, continue to address and help to heal the past injustices women have suffered."
MSP Monica Lennon, who led a major debate in parliament two years ago on the issue, praised the determination of lead campaigners McMillan, Evelyn Robinson, and adoptees Marjorie White and Esther Robertson who have battled for official acknowledgement of the ordeal inflicted on thousands of unmarried mothers through the 1950s, 60s and 70s.
Lennon said: "The acknowledgement from our First Minister that what was done to the 60,000 women and the babies taken from them, simply because these mums were unmarried, is a recognition that the trauma and despair caused to so many, was wrong. I'm extremely proud that here in Scotland, our parliament has the courage to tackle historic wrongs of the past, and welcome the First Minister's signal that she will do so on forced adoption before she leaves office."
She added: "I hope the forced adoption apology will be the first step towards a recognition of this dreadful injustice, an opportunity to move forward with a positive lasting legacy such as developing a centre of excellence where all those whose lives were affected can come together to support each other and access any specialist help they may need. I'd like to see Glasgow Women's Library, the only one in the UK dedicated to women's lives, to record what happened and to celebrate the women who fought so hard to uncover the scandal, not just here but around the world."
McMillan, 74, from Paisley, who had her baby son taken when she was just 17, was present in Holyrood when Sturgeon made her pledge. She said: "Mothers were sentenced to a living bereavement, and our children were taken and placed with 'proper families' as we grieved. Not all adoptees had happy, loving homes, and many suffer today from those experiences as well as the loss of their true identity."
Lennon also called on the First Minister to apologise for the use of the cancer-inducing drug Stilbestrol, or DES, which has been linked to the deadly disease in women who received it as well as infertility and birth defects in reproductive organs suffered by their children and grandchildren. She said: "As we now know, this drug has been linked to devastating health issues, not only for those given DES but also future generations,"
Filmmaker Caitlin McCarthy, whose movie Wonder Drug is currently under way with several A-lister actresses considering roles, said: "Scotland's First Minister and the Scottish parliament are doing what countries around the world have failed to do, acknowledge the terrible damage done by this powerful drug, which we now know not only affects those who were given DES, but also several generations living today with the life-changing consequences of this man-made hormone.
"The bravery of forced adoption victims speaking out about DES being used to dry their breast milk, has allowed a worldwide conversation about the widespread use of this drug for so many other issues such as a history of miscarriage, and infertility, despite proof that it was an ineffective treatment.
"We have tired of excuses from health watchdogs that too many doctors destroyed the medical records of millions of women given Stilbestrol, or DES. Victims like myself are the living evidence of its devastating effect, causing birth defects to reproductive organs, breast cancers infertility and gender issues.
"DES victims around the world are holding their breath to hear what Nicola Sturgeon has to say."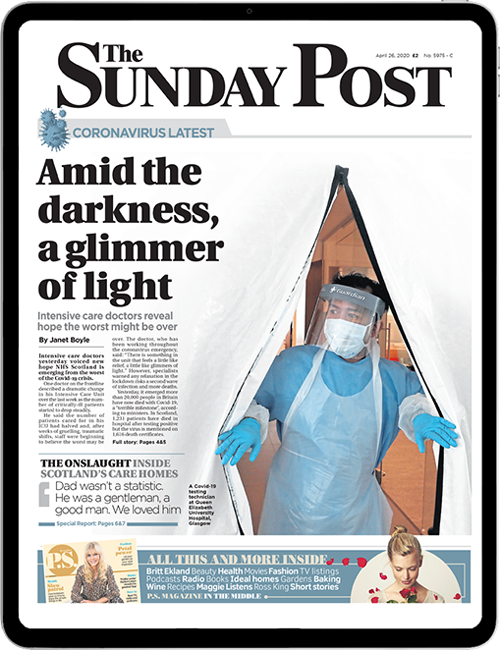 Enjoy the convenience of having The Sunday Post delivered as a digital ePaper straight to your smartphone, tablet or computer.
Subscribe for only £5.49 a month and enjoy all the benefits of the printed paper as a digital replica.
Subscribe