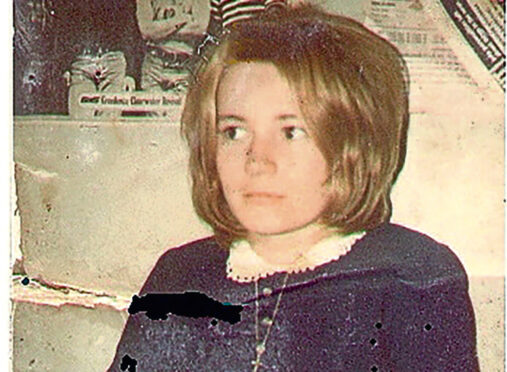 Politicians from all parties have united to urge the Scottish Government to deal with victims of forced adoption with compassion and urgency.
They wrote to First Minister Nicola Sturgeon on Friday night urging her to offer a formal apology to 60,000 Scots mothers forced to give up their babies, after ministers launched an online survey.
In the letter the cross-party group of MSPs – Scottish Lib Dem leader Alex Cole-Hamilton, Labour's Monica Lennon, the Conservatives' Miles Briggs, the Greens' Maggie Chapman and the SNP's Emma Roddick – demand an apology without further delay.
Lennon said: "Time is running out for many survivors. An apology cannot right the wrong done to the women, but it will help them to heal and forgive themselves."
Briggs said: "An apology is the vital first step Scotland must take to show victims we are determined to confront this lingering injustice."
Their calls for urgency were echoed by Australian forced adoption campaigner Lily Arthur who said an apology was the single most effective thing the Scottish Government could do to help victims.
She said: "The government must understand the devastation women suffered, how they were lied to, forced to live in fear with a shame imposed upon them that would be unthinkable today.
"Many will have been so traumatised, they may never have been able to tell anyone, and have suffered in silence all this time. I urge Scotland to apologise without delay. Only then the women who remain may feel able to come forward."
Arthur, 71, who emigrated from London to Australia as a child, was just 16 when she met the father of her child and became pregnant.
Despite her parents consenting to the couple's marriage, Arthur was taken from her bed during the night by police officers and placed at a mother and baby home in Brisbane.
In her book Dirty Laundry, Arthur revealed she was isolated from her family and her baby's father who made desperate attempts to see her and their child but was turned away.
She said: "I was chained to a bed with my face turned to the mattress so I couldn't even see my baby's face when he was born. I was drugged and my son was taken and placed with a married couple."
What did you give us? Fears over drug given to young Scots mothers forced into adoption
Arthur, who eventually found her son, has spent the last 50 years campaigning to expose what happened, leading to an official inquiry on forced adoption, and in 2012 then-Prime Minister of Australia Julia Gillard made a formal apology.
Marion McMillan, 73, from Paisley, who has spent 40 years searching for her own son and has led the campaign for acknowledgement of the forced adoption scandal in Scotland, told her story to Australia's inquiry.
McMillan, who has cancer, said: "I first approached the Scottish Government after the Australian apology. They ignored me but listened to officials who advised ministers not to apologise.
"Instead of acknowledging the wrong done to us, we are asked to fill in a survey online. It seems like another needless, pointless delay. How hard is it to say three words: We are sorry?
"Victims need psychological support and the system changed so families can more easily find each other. That takes time though, something I don't have."
The Scottish Government launched the online survey last week, saying it would allow victims to share their experiences. A phone line has been set up in collaboration with mental health charity Health in Mind to support people taking part. It said those staffing the line had knowledge and understanding of trauma and its impacts.
Launching the survey, Children's Minister Clare Haughey said: "It is heartbreaking that in the past there were practices which resulted in some women feeling forced to give up their children. The lives of those women, their sons, daughters and wider families have been profoundly changed by the experience, and I offer my sincere sympathies to them."
The Scottish Government said: "We are keen to hear the views of those affected by historical adoption practices so we can understand what support they need. We know that sharing their experiences may be painful for many, which is why we have made a phone line available to support people who are taking part, or who are considering taking part, in the questionnaire."
---
The Letter
The letter from the five MSPs urged the first minister to act with urgency and compassion and offer a formal apology to the victims of forced adoption – the mothers forced by their families or institutions to give up their babies because they were not married – and acknowledge the wrong done to them.
In part, it said: "The act of historic forced adoption broke the hearts of 60,000 mothers in Scotland forever. This unspeakable and cruel injustice continues to inflict pain and suffering on the women who had their babies taken from them, simply for the 'crime' of being unmarried.
"Today, we are united in asking you to offer them a formal apology on behalf of the nation. We come from different parties and represent different communities. However, we all believe that our constituents have suffered enough and need to hear three powerful and healing words spoken in their parliament: 'We are sorry'.
"Sadly, many of the women died without ever getting the chance to see their child grow up or have the opportunity to explain their secret.
"Children were robbed of their parents and their heritage. We know that many of those taken for adoption were told lies, including that their birth mother was dead or had abandoned them.
"An apology cannot right the wrong done to the women, but it will help them to heal and forgive themselves.
"Women in Scotland and around the world, who suffered this injustice, deserve our love, solidarity and support."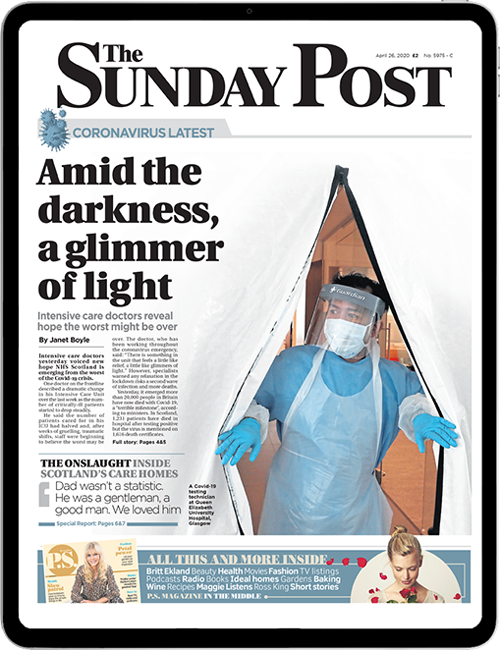 Enjoy the convenience of having The Sunday Post delivered as a digital ePaper straight to your smartphone, tablet or computer.
Subscribe for only £5.49 a month and enjoy all the benefits of the printed paper as a digital replica.
Subscribe