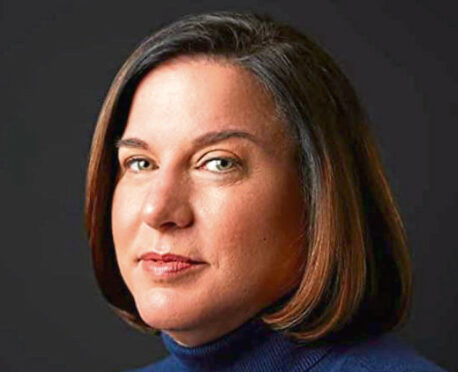 An investigation into the use of a controversial drug given to young mothers forced to give up their babies must be part of the official response to Scotland's forced adoption scandal, according to MSPs.
The Scottish Government estimates that up to 250,000 families may have been affected by forced adoption when babies were given away, usually because their mothers were not married.
Ministers are already ­facing mounting calls to offer a formal apology for the historic human rights scandal but campaigners are also urging them to order an inquiry into the use of Diethylstilbestrol – known as DES and Stilbestrol, Stilboestrol and Desplex in the UK – which was often given to young mums to dry up their breast milk after their babies were taken from them.
It was also used to prevent miscarriage but has been linked to conditions such as cancer infertility, and early menopause in the women who were given it, their children and their children. Compensation has already been paid to victims in countries, including the US and France.
Campaigner Marion McMillan, 73, from Paisley, of Forced Adoption Scotland, said: "I remember being given 16 Stilbestrol tablets in one day, a huge amount. I'm now dying of cancer and it haunts me whether that drug had anything to do with my illness, or whether my children were affected."
Forced adoption: As MSPs wept, a mother forced to give up her baby reveals a lifetime of silent suffering
Politicians from Labour, the Lib Dems, the Tories and the SNP are supporting forced adoption victims who are seeking a formal apology as was given in Australia in 2012 by their Prime Minister Julia Guillard.
At a meeting in Holyrood, US filmmaker Caitlin McCarthy called for an inquiry into the drug's use and a public health information campaign raising awareness of the potential problems.
McCarthy, a film-maker whose movie Wonder Drug is about to go into production, told MSPs: "In the US, the drug DES is known as the hidden Thalidomide because of the damage done to many thousands of people, not just those who took it but also their children and grandchildren.
"Drug manufacturers have settled cases for millions of dollars, but there has never been any official apology for the damage the drug caused, or any proper inquiry to establish the real toll of damage done.
"I am what is known as a DES daughter, and I had no idea until just a couple of years ago that I was affected by the drug my late mother took. A specialist recognised that I had one of the known side effects which caused differences to my cervix.
UK health watchdog the Medicines Healthcare and Regulatory Agency says it has no records to show who was given the drug. McCarthy said that made an inquiry and ­public information campaign all the more important.
She said: "DES or Stilbestrol was used for many different things, but now Scotland is pressing forward with the forced adoption apology, now would be the best time for a public awareness campaign and inquiry into the use of the drug and the potential damage it may have caused.
"Scotland has a chance to lead the world in doing this, and this is why I wanted to address parliament to let them know the hidden dangers that need to be addressed so those affected can make informed choices and protect their health."
McCarthy's call was backed by MSP Monica Lennon who said: "We owe it to these women, who have already lost so much, to ensure they are made aware of the possible health issues they may face as a result of taking this drug. Anyone who heard the powerful testimony from Caitlin McCarthy could not fail to understand the seriousness and urgency of the situation."
Tory shadow social justice spokesman Miles Briggs said: "The evidence and testimony of Caitlin McCarthy and the personal experiences of the forced adoption Scotland mothers are deeply concerning. The very least we must do now is find out, if we can, how many were given this drug and ensure they are given the opportunity to seek a health check.
"The forced adoption scandal took place between the 1950s and mid-1970s when perhaps medical records were not collected as rigorously as they are today. However, that should not prevent a public awareness campaign at the very least. I will be contacting the Health Secretary as a matter of urgency."
SNP MSP for Strathkelvin and Bearsden Rona Mackay said: "What these women have been through is unimaginable and inhumane. The event in Parliament featured powerful and courageous testimonies from women whose lives have been ruined by what happened to them decades ago. They don't want retribution, they simply want an apology and acknowledgment for what was done to them. I don't think that's too much to ask and I fully support their calls for a public apology."
Fife Labour MSP Alex Rowley said: "The Scottish Government has been aware of this scandal since 2012, when Marion McMillan began her campaign, and it is shameful that all these years on these women are still struggling to get the apology they deserve and the health checks and support services they need for what was done to them."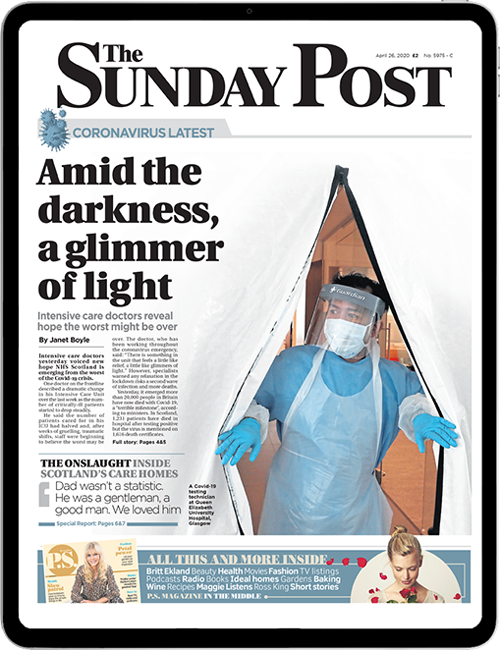 Enjoy the convenience of having The Sunday Post delivered as a digital ePaper straight to your smartphone, tablet or computer.
Subscribe for only £5.49 a month and enjoy all the benefits of the printed paper as a digital replica.
Subscribe