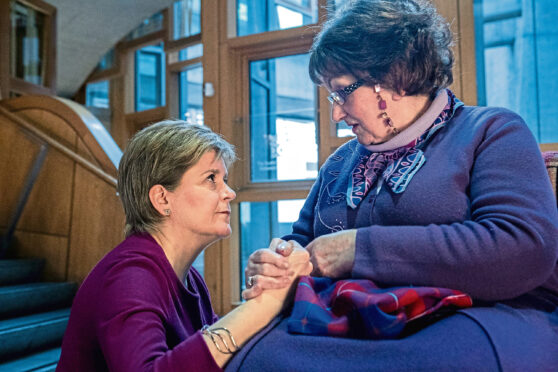 A leading psychologist is calling for counselling training for forced adoption victims so they can help each other over the trauma they suffered.
Dr Cynthia McVey, former head of psychology at Glasgow Caledonian University, believes their unique lived experience of coping through the worst Scottish human rights abuse of modern times, when mothers were forced to give up their babies simply because they were not married, should be harnessed for good.
The psychologist, who has had contact with many of those affected by the forced adoption practices of the 50s to early 70s, said: "These women and the children taken from them have lived their lives with the pain and trauma of being forced apart from their mothers, fathers and families. That unique experience should be used, in a positive way, to help each other.
"Professionals are of course trained to help with that, but they can never have the life experience of those who have suffered through what happened. I believe if those who have been affected want to do it, they should be supported."
McVey, who sat alongside campaigners when former First Minister Nicola Sturgeon delivered the historic apology in parliament on March 22, hailed the move and said "those powerful words will help thousands heal from the trauma of the past".
She said: "Having met many of those whose lives have been affected, those words are a new beginning, especially for those who were forced to live in silence and shame over what was done to them.
"The acknowledgement that what was done was unspeakable and wrong, allows them to begin looking to the future."
The psychologist said that many children grew up believing their mothers did not love them or want them, when the opposite was true.
She said: "The psychological effect was dreadfully damaging. For a person to grow up believing they weren't loved or wanted can affect the rest of their lives.
"The apology acknowledged that these mothers were not given a choice. Their babies were taken even though they were very much loved and wanted. That makes a huge difference. It was time the truth came out, once and for all."
Scotland's oldest adoptee Marjorie White, 72, from Edinburgh, is determined to help others after spending her life believing she was unloved and unwanted as a child.
White spent decades searching for her real mother and father after finding letters from her adoptive father in which he admitted being unable to love another man's child.
But the nursery teacher, who said she always felt different and denied the emotional bond she craved from her adoptive parents, was so hampered by red tape trying to access her birth records that she only managed to speak to her father before he died.
White says she was "devastated" to be denied the chance to even hold her dad, and she is continuing to press to make it easier for families who want to, to find each other.
She has already undergone training to become a counsellor, but is hoping the government will fund further courses so she can help others heal.
'Three words to change the world': Nicola Sturgeon pays personal tribute to campaigner after forced adoption apology
White said: "I believe this is the way forward for all who had their lives affected by forced adoption, and I wholeheartedly agree that our own experiences mean we have a unique insight which should be used in a positive way.
"I have already completed a number of courses which allows me to act as a counsellor as long as I have support, but I would be very open to having the opportunity to complete training.
"We are very hopeful that centres of excellence will be developed to allow everyone affected by forced adoption can come together to support each other."
The forced adoption mum whose heartbreaking story inspired Nicola Sturgeon's apology, Marion McMillan, 74, from Paisley, said: "It is imperative that we learn lessons from the past so nothing like this can ever happen again.
"Our experiences should be used in a positive way after a lifetime of pain and shame that was imposed upon us. I would happily share my experiences with social workers and psychologists so some good will come of all the horror we suffered.
"I am also hoping we can have a lasting monument so there is somewhere all those who suffered loss can go. This would also ensure the dreadful wrongs of the past are never ever forgotten."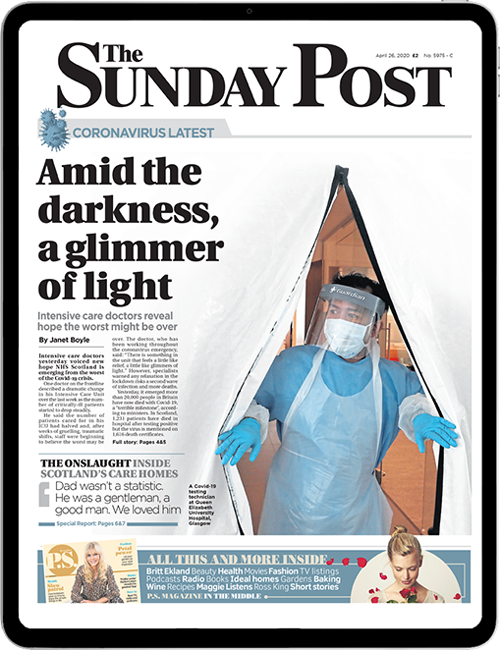 Enjoy the convenience of having The Sunday Post delivered as a digital ePaper straight to your smartphone, tablet or computer.
Subscribe for only £5.49 a month and enjoy all the benefits of the printed paper as a digital replica.
Subscribe