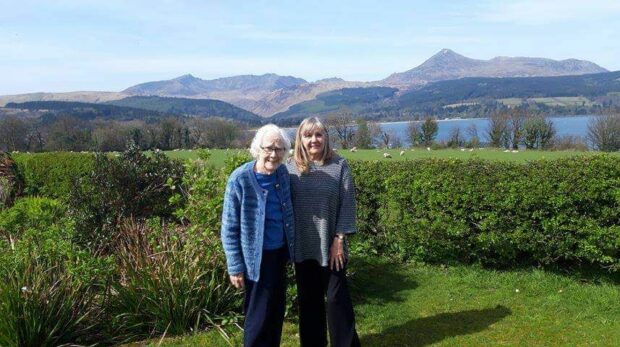 Maggie McEachern has lived and worked on Arran for 24 years, raised her family there and thought she would live there forever. Today, as islanders struggle to cope with an increasingly unreliable ferry service, she is not so sure.
The Glen Sannox, named after a beauty spot on the island, is one of the ferries, years late and millions over budget, at the centre of the rolling scandal of hubris and incompetence at Ferguson's shipyard but, as ministers parcel blame and opponents demand a public inquiry, islanders like Maggie, 60, simply want a boat to rely on.
She said: "My children grew up here, we have had a lovely life on the island and I thought I would retire here, but that idea is becoming more and more unpredictable as the boat situation worsens," she said.
"My 89-year-old mother lives with us and she has cancer and has missed important medicine arriving on time due to boat disruption. If she has any hospital appointments on the mainland we have to go days in advance because we don't trust the boat service and are scared to go on the day in case of faults and we miss the appointment. Our neighbour was unable to see their mother's last rites being read because of ferry technical faults.
"When you're relying on an almost 30-year-old boat that is constantly breaking down, you feel more and more isolated. At times you feel almost like you are marooned.
"We can see the ferry arriving and departing from our house, and more and more, it's just sitting in port, not actually sailing. We need new ferries, not more false promises."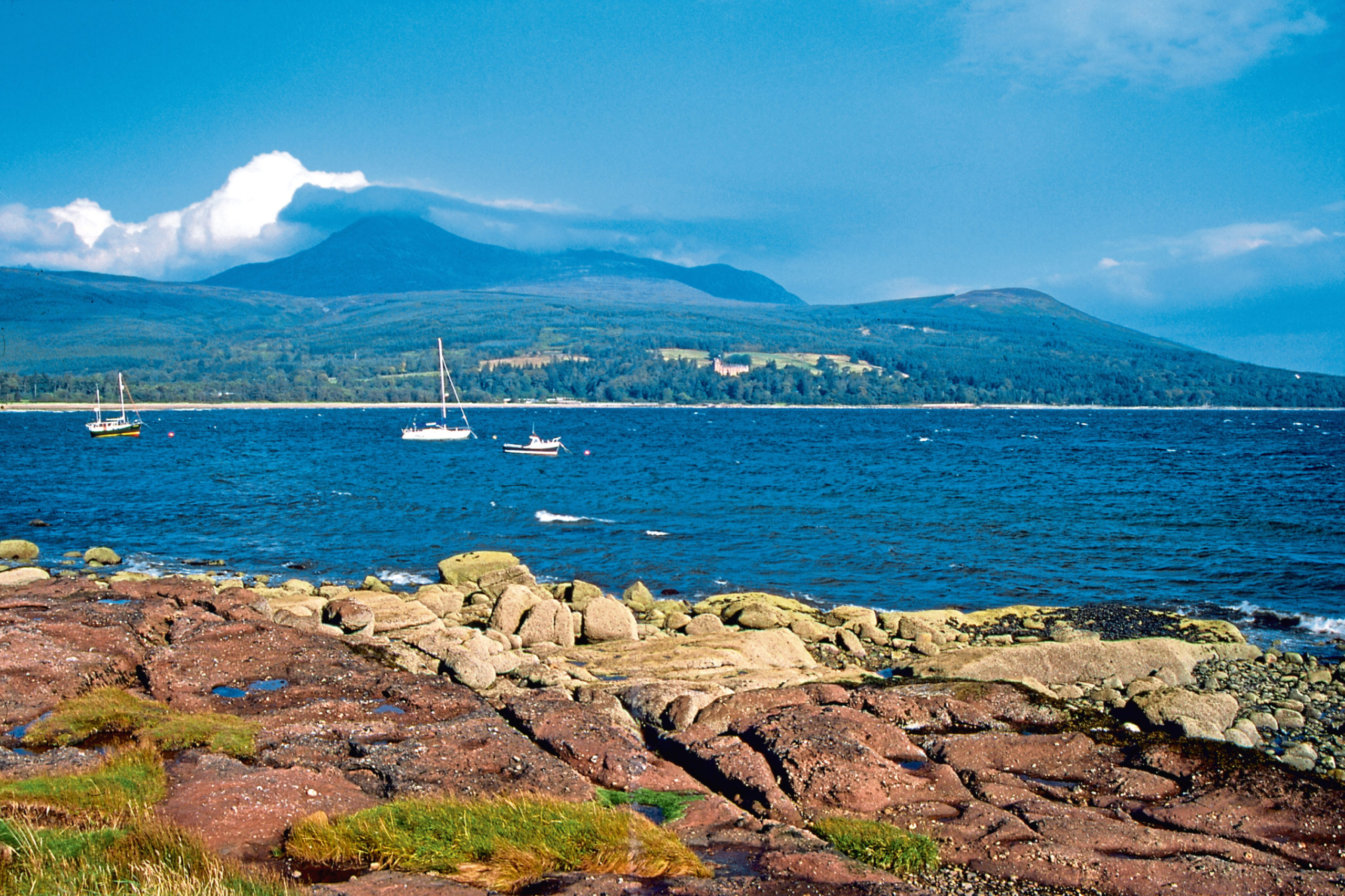 Frequent technical faults, Covid outbreaks, staff shortages and bad weather have been blamed for the reduction of the lifeline sailings and have left many on the island feeling abandoned. A recent economic study commissioned by North Ayrshire Council found that disrupted ferries cost the Isle of Arran up to £170,000 a day in lost revenue to businesses.
With the arrival of the Glen Sannox already five years behind schedule, islanders describe missing funerals, weddings, vital medication, and seeing family members before they die due to frequent disruption of the current 29-year-old Caledonian Isles boat, which was first launched in 1993.
In the middle of March, only 13 of Caledonian MacBrayne's 29 ferry routes were operating a normal service. The publicly owned operator's fleet has been beset by mechanical problems, with community leaders warning a lack of resilience has affected the delivery of essential goods, as well as disrupting tourism, a huge part of Arran's economy.
Timothy Billings, councillor for Arran and Ardrossan, said: "The effects of the ferry crisis reach every aspect of island life. There are the direct impacts on individuals caused by disrupted ferry travel, but also a huge range of indirect effects.
"For example delays to completion of the new affordable housing, road upgrades not being completed due to disruption of supplies, farmers unable to get livestock to market, visitors cancelling bookings – all of these put the island's economy at risk with increased costs and reduced income leading to loss of jobs.
"Until this basic bit of island infrastructure is sorted out the ongoing disruption to island life will see further loss of jobs, island services and increasing costs leading to yet more residents forced to leave Arran."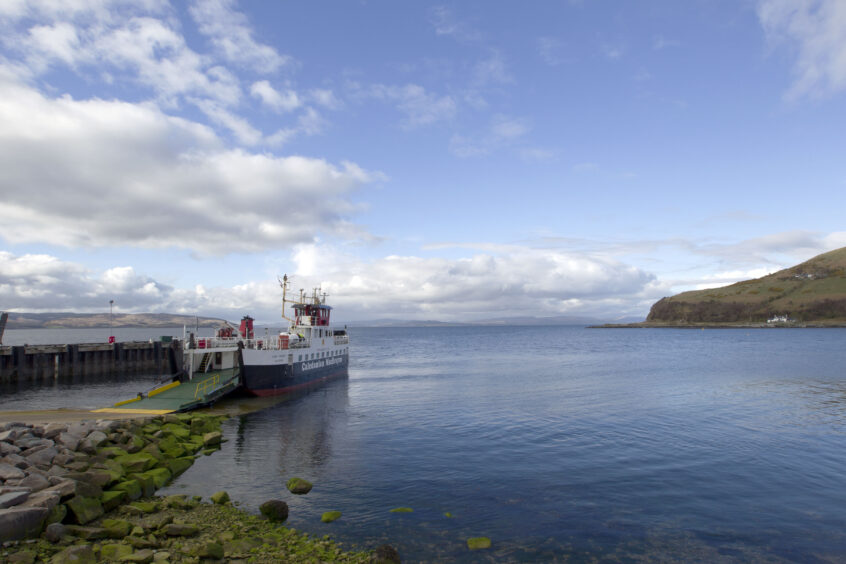 Islanders say they are also confused by proposals by the Scottish Government to grant up to £50,000 to young people and families in an attempt to stem the depopulation of the islands, while not acting to deal with the boats or infrastructure for the people already living there.
Alastair Dobson, managing director of Taste of Arran and a member of the Arran Economic Group, has lived on the island his entire life and has been campaigning on the ferry issue for years.
He said: "The grant will not address island depopulation in any significant way as it is not geographically targeted, is broad brush and the money would be better spent on improving public infrastructure on islands or connecting islands, ferries being an obvious and urgent example.
"North Ayrshire Council helped us commission a Fraser of Allander Institute economic impact study on ferry resilience and its impact on the Arran economy. It found that every day the ferry was cancelled the Arran economy lost £170,000, this is obviously on top of the social cost of not being able to make dentist, doctor or hospital appointments or to meet friends and family which many hadn't seen for a long period, it also means that key workers can't travel for work.
"We have waited too long and listened to too many platitudes, excuses, shift of blame and no credible mitigations to deliver some desperately needed short-term solutions to allow businesses and communities to survive."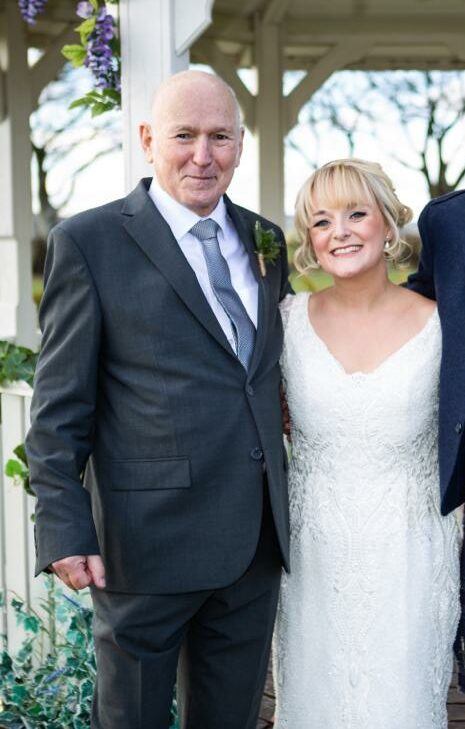 Retired joiner, John McGovern, 72, has lived on Arran for more than 50 years and says he has never seen the ferry service as bad. He almost missed his daughter's recent wedding following a technical fault with the Caledonian Isles ship.
"I was heading to Johnstone for the wedding, the sea was flat calm and so I had hoped there would be no issues with sailings," he said.
"However, that morning, I received a text saying there was a technical fault with the ferry and that the boat I was to be getting wouldn't be sailing. They said there would be updates throughout the day but I was given no indication of whether any sailings would be going ahead.
"This was one of the biggest moments of my life and my daughter's life and I thought I might miss it. Her mother and stepfather – who was also the wedding photographer – were coming from Arran too and were equally stranded.
"Thankfully, there is another ferry which travels from the north end of the island to Kintyre we were able to get. But a journey that should have only taken 30 minutes once off the ferry, ended up taking the best part of four hours, with much added stress, expense and petrol costs.
"I'm happy we made it but it's just getting ridiculous. In the decades I have lived on Arran, I have never seen it this bad and it's really affecting all of our lives. It shouldn't be like this."
Tommy Gore, area operations manager (Clyde) for Caledonian MacBrayne, said: "It has been a difficult time for our passengers, with services disrupted for a number of reasons, and we are extremely sorry about this. Providing a reliable service is vital to CalMac, but this can be difficult at times due to issues outwith our control.
"Poor weather conditions account for the vast majority of disruptions and we cannot sail if there is a risk to passengers, vessels and port infrastructure. Covid self-isolation rules continue to affect services too, as sailings can only legally run with a minimum crew, meaning that even one case can mean there are not enough people to operate the sailing.
"Delays to annual overhaul schedules has also had a knock-on effect across the ferry network, as we are completely stretched and do not have any spare vessels to use whenever technical issues occur.
"If anyone has a medical appointment, I would encourage them to book sailings as soon as possible. Please also use our urgent medical protocol if a sailing is full and we will ensure there is space for you on board along with taxi journeys to and from your appointment."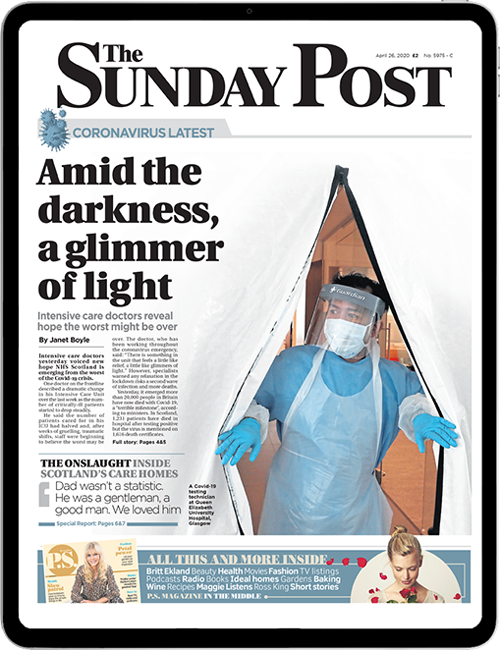 Enjoy the convenience of having The Sunday Post delivered as a digital ePaper straight to your smartphone, tablet or computer.
Subscribe for only £5.49 a month and enjoy all the benefits of the printed paper as a digital replica.
Subscribe