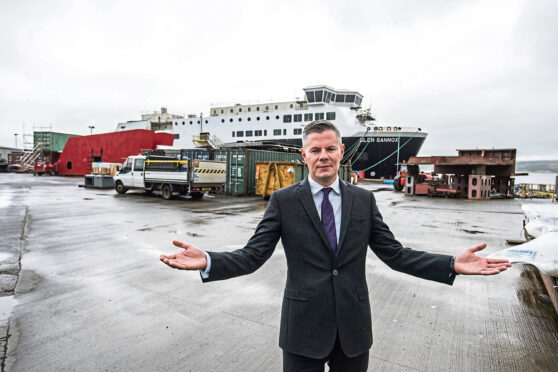 Work has yet to begin on huge underground tanks designed to store gas which will power two delayed and over-budget ferries, we can reveal, and experts believe the plans should now be scrapped.
The £5 million contract for the bunkering facilities at Ardrossan and Uig was signed off more than two years ago and they were meant to be ready this year but ground has not been broken at either port.
State-owned Ferguson Marine is building the UK's first dual fuel ferries which can run on diesel and more environmentally friendly liquefied natural gas (LNG).
The two delayed ferries – the Glen Sannox, which is due to serve Arran, and the as yet unnamed Hull 802, which will serve Skye, Harris and North Uist – are £150m over budget and won't be ready until next year.
Last month, spending watchdog Audit Scotland revealed the contract for the two ferries was awarded without any financial safeguards and that officials did not understand the scale of the work involved.
First Minister Nicola Sturgeon told MSPs she took ultimate responsibility for the failure to deliver the ferries on time and at cost while suggesting disgraced former finance secretary Derek Mackay signed off the contracts against expert advice. Last week Mackay vowed to give his version of events to MSPs.
When the 150 cubic metre tanks were announced in 2020, Caledonian Maritime Assets Limited (CMAL), the Scottish Government quango that owns ferry infrastructure, said it would provide the source of LNG fuelling for the ferries.
However, CMAL confirmed yesterday work had not begun and there was no timescale for completion. Experts now doubt if the facilities will ever be built.
Retired naval architect Euan Haig said: "The shore facilities for LNG should be complete by now if LNG really was to be available for the ships…that they are not signals the possibility they are no longer intended for use. That would be a rational decision. Why not scrap both ships and procure simpler, cheaper, more weatherly vessels? That, too, would be a rational decision."
Alf Baird, a former professor of maritime business at Napier University who sat on the Scottish Government's Expert Ferry Group until it was axed last month, said: "It would not surprise me if CMAL cancel the LNG bunkering facilities. In the wider shipping industry LNG was always seen as a temporary solution before better fuel options became available."
We told last week how the dual fuel engines may not work because they have not been tested since they were delivered five years ago.
Shadow Transport Secretary Liam Kerr said: "Nicola Sturgeon's SNP said they would replace 12 ferries for £250 million in 2014 but this chicken and egg farce has left the public facing a bill of £350 million-plus and not one has been completed."
CMAL said: "The installation of the LNG bunkers will require groundwork, which will be carried out as part of port enabling works prior to the vessels coming into service. This will minimise disruption. There are no plans to cancel the order.
"The bunkering facilities are not an isolated project but will form part of a programme of port enabling works with a wider project timeline. This is still being finalised with Peel Ports and The Highland Council. It is therefore not possible to provide a specific timescale for a single section of the project."
The Scottish Government said: "We have been very clear that we remain fully committed to completing vessels 801 and 802 and the associated infrastructure for their deployment."
What's to blame for the debacle? Aimless nostalgia for the shipyards of the Clyde and a pervasive Central Beltism that runs through Scotland
By James McEnaney
The endless debacle around ferries is getting attention now but, trust me, for islanders this is not a new issue.
Back in 2014 I stood on the deck of the Caledonian Isles, the ferry that (when it isn't broken) serves the Isle of Arran, and looked back at a life I was having to leave behind. Truth be told, I've never really gotten over it and I've certainly never stopped being angry about it.
Unfortunately, as the years have passed, the problems that pushed me back to the mainland have simply gotten worse.
Fast-forward to 2022 and we can see that entire island communities have effectively been held hostage by political myopia, in particular the endless and largely aimless nostalgia over shipyards on the Clyde. It is an appalling scandal but in reality it is only a symptom of a far wider and more deeply rooted problem in Scottish society.
Spend a bit of time outside of the Central Belt and you realise that this country is run by and for people living in a tiny strip of land in the middle of it. The things that matter, and therefore the people that matter, are found between Gourock and Dunbar – everything else is just everything else, and attitudes towards this "other Scotland" tend to veer from apathy in some instances to outright contempt in others.
Deep down, Central Belt Scotland largely views these other places not as communities in which people live but rather as something more like historic theme parks. They are holiday destinations, places to visit for a week to get away from it all, and we only really care about them when they are being squeezed on to a Visit Scotland poster or mapped out as the latest must-see road trip. They are valuable for their saleability and for the resources that can be extracted from them.
So what does it really matter if transport infrastructure gets a bit unreliable outside of the tourist seasons? Who cares if a few businesses are forced to close, if a few schools struggle to run classes, if a few hospital appointments are missed, or if a few lives are upended?
Just so long as it's happening there in those "other" parts of Scotland. Not here but there.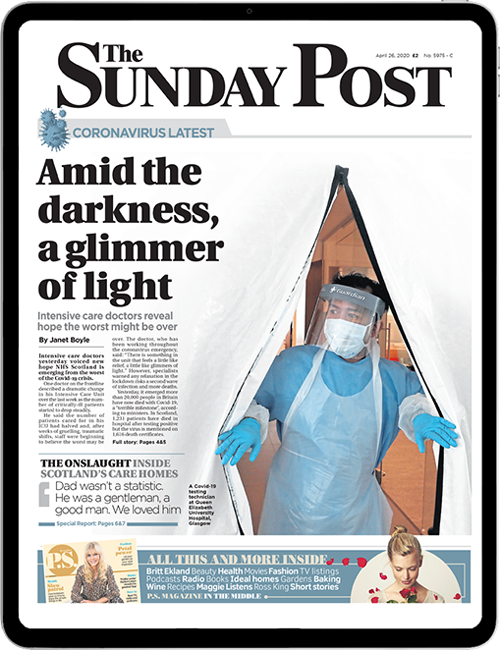 Enjoy the convenience of having The Sunday Post delivered as a digital ePaper straight to your smartphone, tablet or computer.
Subscribe for only £5.49 a month and enjoy all the benefits of the printed paper as a digital replica.
Subscribe