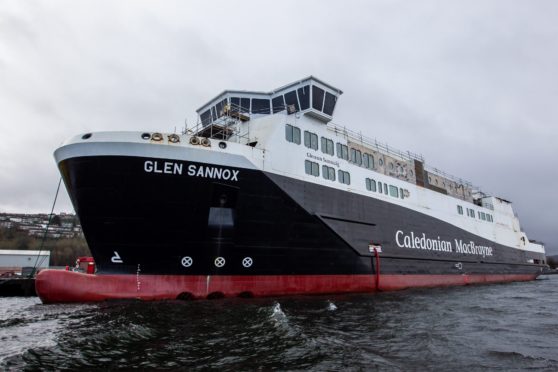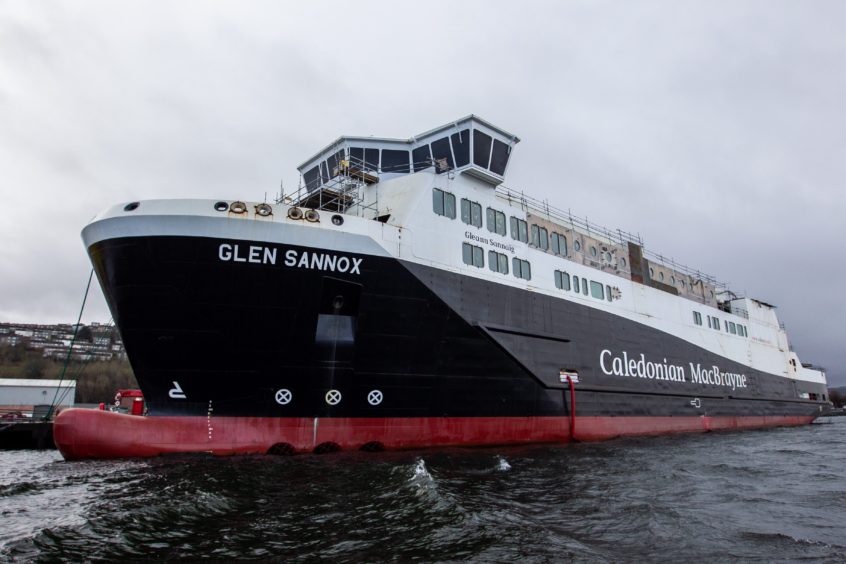 The cost of ­completing construction of two ferries at state-owned Ferguson Marine shipyard could be as high as £400 million, according to a former Scottish Government shipbuilding adviser.
Ex-commodore Luke van Beek made the eye-watering estimate ahead of publication of a report by public finance analysts Audit Scotland expected to be critical of the failure to deliver two new vessels to serve Scotland's islands on time and at cost.
Van Beek, who has given evidence to the watchdog, said the original £97m price for two dual-fuel ferries was unrealistic. The latest cost estimate will be included in a report to be given to MSPs by the end of the month and Audit Scotland's separate examination of problems delivering the ferries will be published on Wednesday.
The Scottish Government nationalised Ferguson's in 2019 after former owner Jim McColl could not persuade ministers to pay more than the £97m contract price. Van Beek said: "I assume the current estimate of cost is somewhere in the £350m to £400m bracket. The cost of completing them is likely to exceed the cost of starting again, particularly if they were to start again on a simpler design better suited to the ferry routes.
"The contract was let for £97m and I don't think that was a realistic price. I think a more realistic price was £150m, but even at £150m it's just ridiculous. It is now evident this dual-fuel design and size of the ships was all wrong for what was required. Some people have an awful lot to answer for but the Scottish Government doesn't want to be blamed. I believe there should be a public inquiry."
MV Glen Sannox was due to start serving Arran in 2018 but has been delayed to summer this year and a second vessel – Hull 802 – is due to start operating by mid-2023.
The latest setback was announced last month when Scottish Government-appointed turnaround director Tim Hair told MSPs nearly 1,000 cables in MV Glen Sannox were too short and must be replaced.
Hair, who was replaced as Ferguson Marine CEO by David Tydeman last month in a move unrelated to the cabling issue, insisted the cables were installed before the yard was nationalised and he took over.
Van Beek said: "As I ­understand it, one of the reasons cables are too short is because the new management decided to move the position of some of the big transformers in the engine room, which meant the cables weren't long enough."
Turkish shipyard is preferred bidder for new Islay and Jura ferries
Ministers have been accused of failing islanders, leaving them dependent on an ageing and failing fleet of ferries. Last week, only 13 of CalMac's 29 ferry routes were operating normal service.
Van Beek, also an adviser to the Scottish Government after the nationalisation of Prestwick Airport, believes ministers must shoulder responsibility for the failure to deliver two new ferries at cost and on time.
He said: "Shortly after the Scottish Government had bought out Prestwick Airport, I got involved doing a little bit of work for the government around the way forward and what the options were. This was another train smash that haemorrhaged money and was not solved by nationalisation.
"I remember saying to Transport Scotland when they were talking about nationalisation of the ferries that this wasn't going to be any different from Prestwick. The response was it was a completely different situation. Well, it's exactly the same situation and the fact they didn't learn their lesson over Prestwick is incompetence.
"One of my constant points to Transport Scotland was why aren't you doing a strategy for the provision of ferry services to the Scottish islands. I never got a response apart from that they started one. My understanding is it's still a work in progress. It hasn't got anywhere at all."
The Scottish Government said it remains committed to the vessels, workforce and yard. It added that ministers participated in an inquiry by the Rural Economy and Connectivity Committee, requested by MSPs.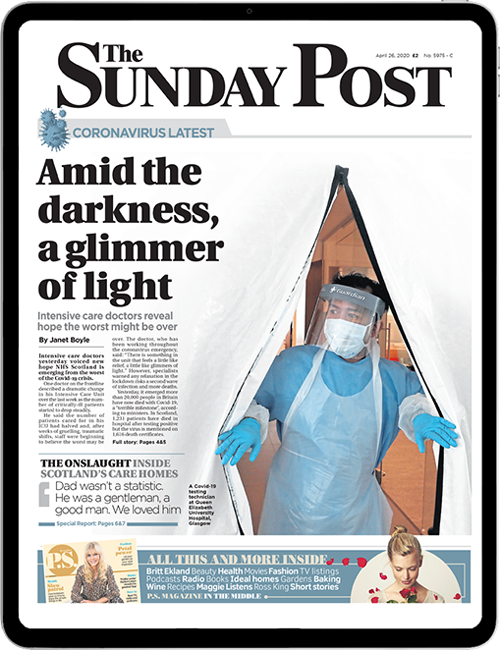 Enjoy the convenience of having The Sunday Post delivered as a digital ePaper straight to your smartphone, tablet or computer.
Subscribe for only £5.49 a month and enjoy all the benefits of the printed paper as a digital replica.
Subscribe