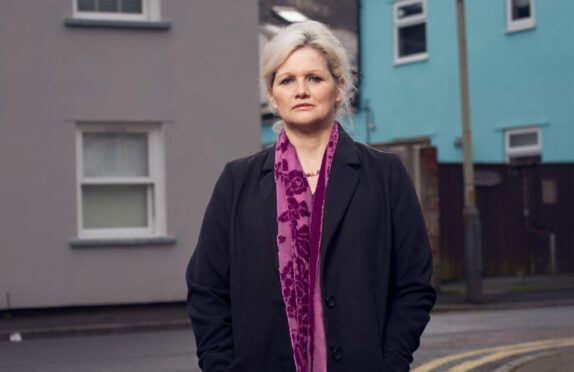 The number of women dying because of domestic abuse could be six times higher than official Scottish crime statistics, according to professor Jane Monckton Smith.
The police officer-turned academic, one of Britain's most respected and influential specialists in domestic violence, fears the official death toll may only be the tip of the iceberg because of the failure to identify hidden victims, those driven to suicide, and missed homicides, as well as children and relatives lost through violence.
She warns the death of mum-of-three Adrienne McCartney, 38, exemplifies how victims can end up being judged and blamed.
Monckton Smith said: "The tragedy is there were so many red flags that should have alerted all the agencies concerned that Adrienne was at risk. She was, however, let down by every single one.
"The Scottish Government, the criminal justice system and all agencies concerned should now forensically investigate what happened leading to her death, and make the changes necessary to ensure no other victim is lost by a repeat of the errors made.
"If we are ever to prevent future deaths, we must stop judging those so traumatised by abuse their mental health deteriorates and they self-medicate with drugs or alcohol.
"Instead, we must judge and robustly deal with the abusers who cause such trauma, their victims are driven to despair."
In plain sight: Expert on domestic abuse exposes myths surrounding male violence as we send her book to MSPs and Scotland's most senior law officers
Monckton Smith is calling for root-and-branch reform to training and working practices and research into much tougher approaches like those adopted in France, where since 2020 all domestic abusers are electronically tagged.
Abusive partners there also face up to 10 years in jail if a victim takes their life as a result of harassment or continued abuse. They have their parental rights and visitation withdrawn to limit damage to children and take away their ability to control relationships. Doctors are expected to report to prosecutors if they suspect any patient to be a victim of domestic abuse.
The changes were introduced after the deaths of 200 women by suicide were found to come after a history of abuse. Monckton Smith said: "England has an estimated 15 such deaths a week, and Scotland will reflect that with a tenth of that number. Some weeks there could be as many as two victims, far more than official figures.
"Despite all we now know about domestic abuse, we are still failing to effectively tackle abusers. We need a total change in how we approach domestic abuse and coercive control."
She believes far too many agencies are so beset by cognitive bias – imposing their own prejudices on their interpretation of events – that they blame victims for their problems rather than abusers, allowing relentless campaigns of harassment and abuse to continue.
Monckton Smith, professor of public protection at the University of Gloucestershire, said: "When the police or social workers maintain cognitive bias and myths about domestic abuse, they repeatedly make judgments about drug and alcohol misuse or mental health issues rather than asking why victims have those problems.
"What they need to be clear about is that trauma, anxiety and mental health issues are actually caused by the abuser's behaviour. Why is there so much solidarity with the abuser?
"Research I've recently undertaken for the Home Office on domestic abuse- related suicides showed time and again the police, and other agencies, making those same mistakes, judging victims with institutional misogyny. People are dying now because we are failing to recognise the difference between victims and abusers. If they fight back, if they self-medicate with alcohol or drugs because of the trauma, they are judged. It's not rocket science. If you deal with and remove the abuser, you remove the threat. Take away the trauma and you save a life."
Monckton Smith, who says the highest risk of suicide comes if children are removed, is calling for domestic abuse to be treated in a far more forensic manner, with new training and all agencies brought closer together to better recognise warning signs.
She said: "We should be looking at how we can adopt measures like those in France, and if they have a real commitment to make the changes needed, Scotland has an opportunity to do this far more quickly than England. After the Sarah Everard case, the police promised they would relentlessly pursue abusers and everybody was delighted to hear that. But nothing has changed. There continues to be a reluctance to tackle domestic abuse, despite the overwhelming damage it causes society.
"The police don't take sides if they are investigating a burglary. So why do we constantly hear they remain impartial over domestic abuse.
"They're not referees in an equal fight. They have been called out because someone has been abused or violated, inquired, relentlessly pursued or stalked. You don't take sides in that situation.
"They cannot just think to themselves, oh it's just another domestic.
"They need to remember they are attending one of the most likely places they are ever going to come across a homicide, and they must act accordingly.
"It's just not good enough for the police to walk away because there's a restraining order in place, or assume for a moment, that means the victims will be safe.
"The courts and police have to recognise that when an order is granted, that is one of the most dangerous times for a victim and ensure increased protection is provided.
"Evidence shows the risk of serious harm or homicide is raised significantly whenever a restraining or non- harassment order is applied. I have a student researching cases like that. He found a third of domestic abuse homicides had an order in place."
A Home Office re-examination of 32 cases of domestic abuse-related suicide found almost half were later identified as hidden homicides or suspicious deaths.
Calling on the Scottish Government to convene a domestic abuse summit and radically overhaul training for the police, justice system and every agency delivering support, Monckton Smith said: "Domestic abuse is a very much bigger threat to society than terrorism. We lose hundreds of victims to domestic abuse each year compared to those lost to terrorism.
"But for some reason, we do not place the same resources or importance on tackling domestic abuse than we do on fighting terrorism.
"That has to change now, and Scotland has the opportunity to move quickly and make the changes that must come."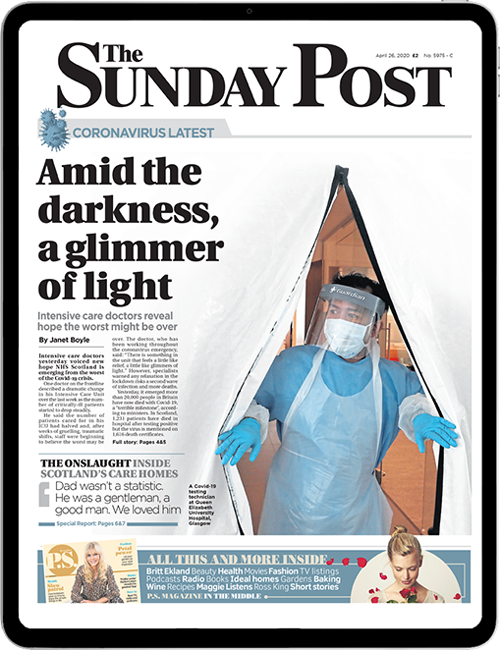 Enjoy the convenience of having The Sunday Post delivered as a digital ePaper straight to your smartphone, tablet or computer.
Subscribe for only £5.49 a month and enjoy all the benefits of the printed paper as a digital replica.
Subscribe