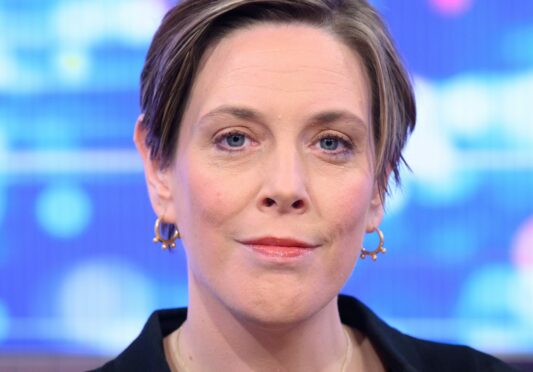 The system is allowing abusers to blame their victim instead of holding them to account, according to Jess Phillips.
Labour's Shadow Minister for Domestic Violence and Safeguarding said: "Victims are dying in homes where they have been dreadfully abused but are being labelled as being the problem, not the abuser. This is particularly prevalent where there are unexplained deaths or deaths where there is evidence of substance misuse or overdose.
"These are usually marginalised women suffering mental health problems. They are being seen as being difficult rather than being asked about the root of their mental health problems.
"If a woman is found to have drugs in her system, that is used as a weapon against her, or to give lesser sentences to her abuser. It's also used as a weapon against victims to claim they are acting erratically.
"I've seen the opposite situation being used, where men end up with lesser sentences, even men who kill, because diminished responsibility has been argued due to them taking drugs. This is something I believe the Scottish Government should be looking very closely at."
She said Scotland should be looking at the tougher sanctions imposed in other countries such as France, where people convicted of domestic violence offences lose their automatic right to have contact with any children from that relationship.
She said: "In the committee stages of the recent Domestic Abuse Bill, the Labour Party tried to remove the presumption of contact. That will continue to be part of our manifesto moving forward. I believe we must always hold perpetrators accountable for their abuse."
In recent years Phillips has, on International Women's Day, read out in the Commons the name of every woman killed by a man in the UK over the last year. In March, MPs listened in silence as she spent five-and-a-half minutes listing the names of more than 120 victims.
She was also involved in campaigning for the family of domestic abuse victim Suzanne Van Hagen, who was found dead in her bedroom in February 2013. The body of her partner, John Worton, was found in the living room. Despite eight incidents of domestic abuse against Ms Van Hagen by Worton having been reported to police but no effective action was taken to protect her.
The chief constable of West Midlands police was last year forced to apologise for failing to protect domestic abuse victim Suzanne, and failing to properly investigate her death. After initially treating her death as murder, it then issued a press release saying she died of a drug overdose.
A West Midlands Police Professional Standards report found: "The police response to the domestic violence suffered by Suzanne Van Hagen was very poor, inadequate, lacked positive action and was not as the force and the public could have reasonably expected. West Midlands Police did not take this domestic violence seriously."
The police response to Ms Van Hagen's case is one of many to have raised concerns in recent years.
In June, a coroner wrote to the home secretary over the death of Jessica Laverack, found hanged at her new home in Hull after her abusive ex-partner turned up.
Patrick Walsh had originally been charged with assaulting Jessica in 2017 but charges were dropped when the fearful victim withdrew her complaint and moved house.
Coroner Lorraine Harris said domestic violence was the "primary cause of her illness" and although it did not cause her death, it affected her mental health and had been a cause of her decline. Harris called for better training for police handling domestic abuse cases and a review of adult safeguarding services.
Phillips said: "I'd be very interested to see whether the Law Commission could take a look at what is happening in France to see if there is a way of making some of that work here, to hold more abusers to account, particularly suicides where there is evidence of domestic abuse.
"It angers me that we are still just paying lip service to men's violence against women. The people of this country are disgusted by sexual violence, exploitation, trafficking and domestic abuse. The government keep saying more needs to be done, and enough is enough. But those are just words.
"They actually need to give it the same priority and resources that they do to terrorism. It's shameful that while victims are dying, the UK Government spent the same amount of money on their Domestic Abuse Bill in September that they were suggesting spending on a new boat for the Queen.
"We are never going to tackle the whole problem overnight. But what we do need is a proper commitment to prioritise that so women can feel safe on the street, and that will need a 10 and 20-year programme of effective change."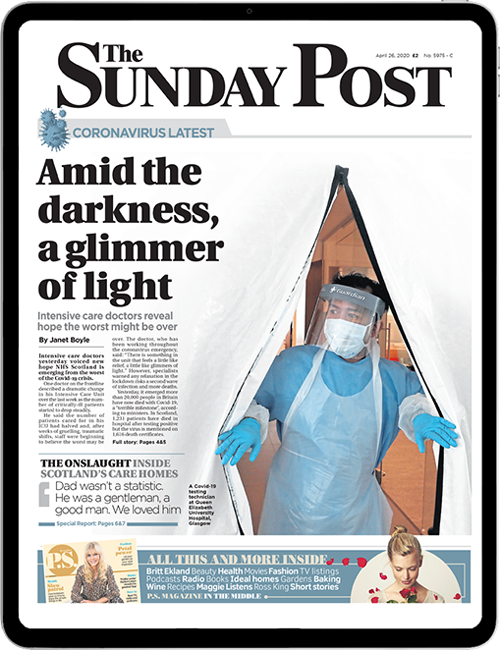 Enjoy the convenience of having The Sunday Post delivered as a digital ePaper straight to your smartphone, tablet or computer.
Subscribe for only £5.49 a month and enjoy all the benefits of the printed paper as a digital replica.
Subscribe