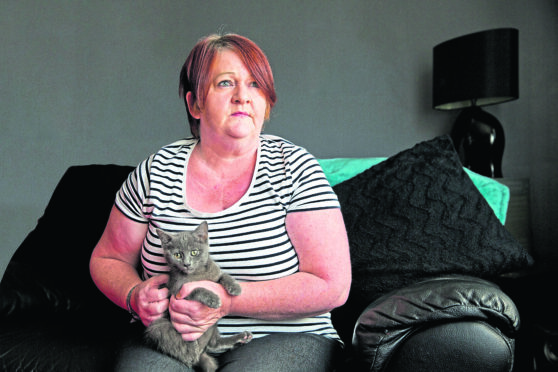 The sister of a woman whose death was initially ruled accidental but who had, in fact, been killed by her partner has urged police to do more to identify the hidden victims of domestic violence.
Caroline Devlin was killed by her partner Robert Trigg but the initial police inquiry into her death dismissed any foul play.
It was only when he went on to murder another partner, Sue Nicholson, and that was also overlooked by police, prompting Nicholson's parents to order a private post-mortem, that Trigg's pattern of violence against women was uncovered.
Her sister Anne, of Cumnock, Ayrshire, said police must now routinely investigate any link to domestic abuse when faced with any sudden or unexpected death of a woman. "My sister died at the hands of a violent serial attacker but there will be other women being seriously abused and go to on to kill themselves because they have no escape," said Anne.
"Women who have been murdered by their partners have been overlooked and so we must investigate whether those who take their own lives, have done so after serious abuse.
"It's too easy for police to assume women die by accident or suicide.
"They have to ask themselves why a woman was so upset and depressed that she could only think of taking her own life to escape.
"After Caroline was killed at just 35 on Mother's Day 2006, my mother Jean went to the police pleading to speak to detectives about her suspicions about Trigg, but she was dismissed in the front office reception area.
"Caroline was living with Trigg in Worthing and Sussex Police should have investigated her death more thoroughly.
"They did not even have the courtesy to give mum a private room to tell them of her fears that Caroline had been murdered."
It emerged in an inquiry into Sussex Police's handling of the two women's deaths that Trigg had abused previous partners.
Trigg had been initially treated as a grieving partner instead of a violent abuser of women.
The death of Caroline Devlin, whose body was found by one of her children, Jordan, was originally recorded as being due to natural causes. A post-mortem stated she died from an aneurysm.
Trigg claimed he inadvertently rolled on to her in his sleep while they were on a sofa. He gave exactly the same explanation for Nicholson's death.
Nicholson's father, Peter Skelton, hired experts, including a pathologist and barrister, to prove she was murdered.
That gave the Devlin family enough evidence to insist police also investigate Caroline's death more thoroughly.
A subsequent investigation into the Sussex Police's handling of both deaths revealed that Trigg "beat the hell" out of another girlfriend who had urged police to arrest him before he killed her.
Susan Holland said that Trigg had attacked her so savagely, he left her unconscious and she spent three weeks in hospital. Trigg, 54, was jailed for life in 2017 for the murder of Sue Nicholson and manslaughter of Caroline Devlin. Both were killed at their homes, five years apart.
Caroline, who grew up in Auchinleck, left four youngsters motherless as they were preparing to give her Mother's Day presents. The family's heartbreak has now been compounded by the death of her son Jordan, 30, from a brain tumour four months ago.
"We are devastated," said Anne. "Jordan's specialist told him the tumour had been growing since he was a teenager, around the time of Caroline's murder.
"We will never know the true extent of finding Caroline dead in her bed. Trigg ran into his room saying he could not wake her up. While we cannot say this caused it, we do wonder about the impact that had on Jordan.
"The only way forward is justice for all women. Surely lessons have to be learned by the police.
"How many more women have to be murdered or take their own lives because they are trapped by abusers?
"We are talking about loving mothers who leave heartbroken children and other family members grieving for the rest of their days. Sadly, this is happening all the time."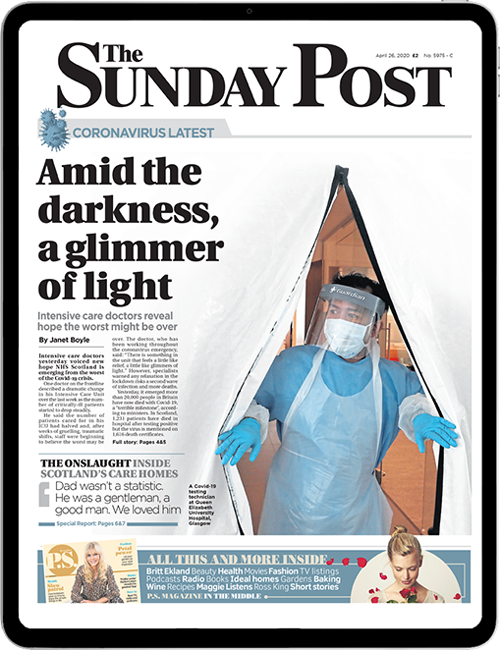 Enjoy the convenience of having The Sunday Post delivered as a digital ePaper straight to your smartphone, tablet or computer.
Subscribe for only £5.49 a month and enjoy all the benefits of the printed paper as a digital replica.
Subscribe