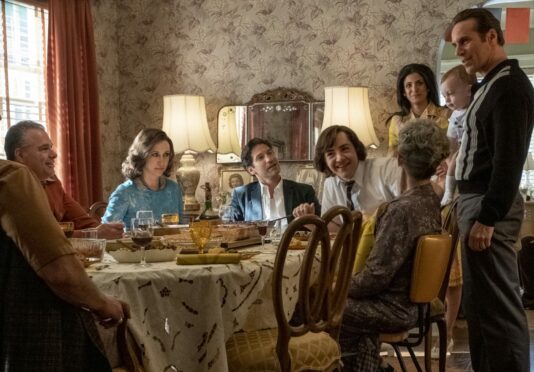 When a little-known US cable channel wanted to buy an album track for a late-1990s crime series, pals Rob Spragg and Jake Black took the offered $500 and thought no more of it.
A few months later, their band Alabama 3's song Woke Up This Morning became one of the most popular tunes in the world as the theme tune to gangster classic The Sopranos.
Now, 22 years later, they're back, along with Tony Soprano, as the tune has been used in movie prequel, The Many Saints Of Newark. But the only sadness for lead singer Spragg is that his best pal Black, from Glasgow, isn't around to see it after his death 18 months ago.
The hit song helped their country/dance fusion group reach the world and they're delighted to be back alongside the fictional New Jersey hoods for the film released this weekend – just as they've also been returning to the stage for the first time without the Scot.
Lead singer Spragg said: "I'm missing Jake like I've got a hole in me. A year-and-a-half ago when he died I could deal with it, but when we're on stage again, I forget he's not there."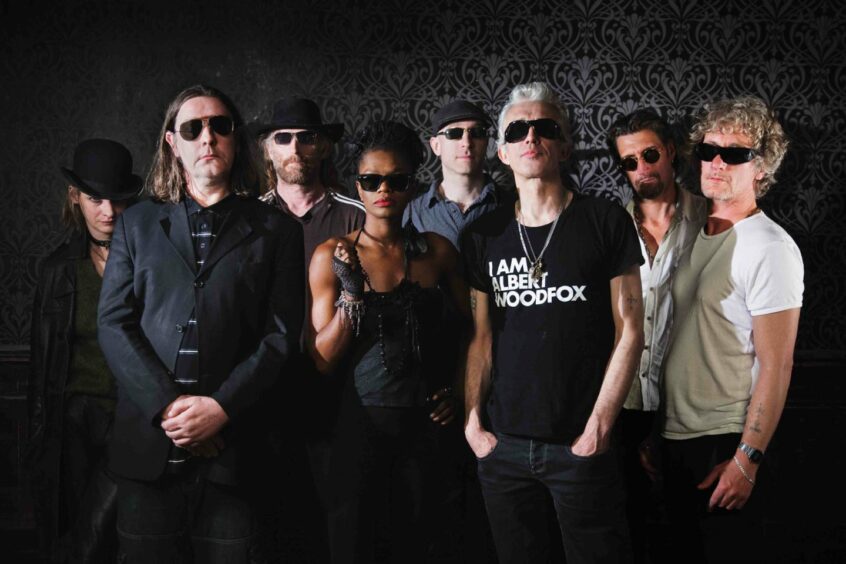 Sopranos creator David Chase approached them two years ago to use the song in the film, which stars the late James Gandolfini's son, Michael, as the younger version of iconic character Tony Soprano.
"They use it at the very end of the film. David Chase called us and requested to use it again. What a great honour."
Spragg said the band, who released their new album Step 13 last week and have announced Scottish tour dates for next year, were stunned by the success of the song after the series took off in 1999.He and Black formed the band in 1995 and were approached by US TV network HBO not long after their first album, Exile On Coldharbour Lane, was released.
He said: "It was weird, I got a call from the manager and he said, 'There's this small channel called HOB or something like that and they want to use Woke Up This Morning'.
"They offered us $500 and we said we might as well, and didn't think much more of it until six months later we're in New York and there's billboards everywhere with The Sopranos and it kicked right off and became this massive thing."
Following the show's success, the band was able to negotiate improved fees for every subsequent series and enjoyed huge spin-off success from radio play.
The group has never regretted the association with the show. Spragg joked: "It's better than Friends. Imagine being that band The Rembrandts and having to play that all the time.
"We do all different versions of Woke Up This Morning, and the song is made up of enough different components that we can do that. It's never been an albatross.
"I'm so pleased that something that started off as a gamble, which we didn't expect much from, has just been amplified in a good way."
The song is the true story of Sara Thornton, who was jailed but later released on appeal after she killed her abusive husband, in fear for her and her daughter's lives.
Spragg said: "It wasn't written about the mafia, it was written about a woman who'd had enough of her husband beating her up.
"My girlfriend works with vulnerable women and the other night she met Sara Thornton – she really likes the song, I'm so pleased."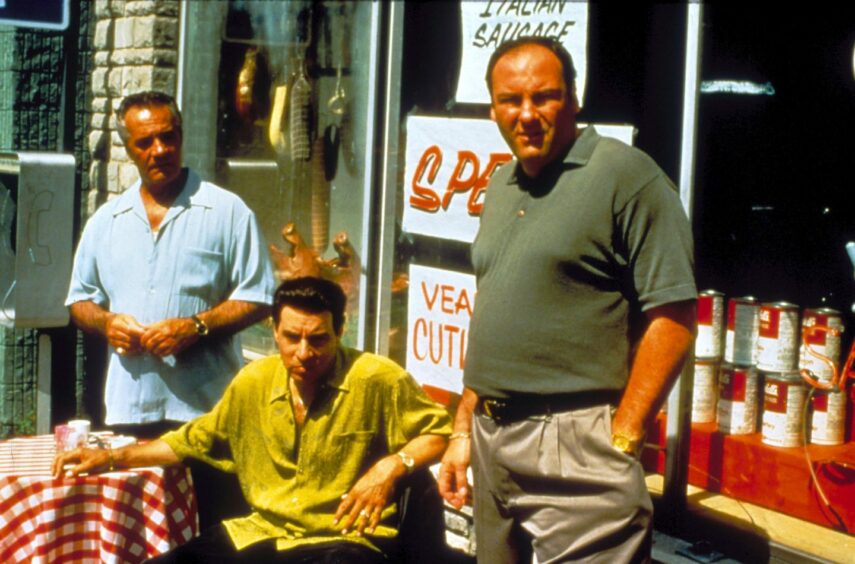 The band's return to touring next year will include dates in Edinburgh and Glasgow on April 8 and 9, their first visits to Scotland since Black passed away suddenly in 2019, aged 59, having suffered from pneumonia and Addison's disease.
"Scotland is really important to us and we're desperate to get back. Jake grew up in Possil, and Glasgow is like a second home so going there is like back to normal."
While new album Step 13 acts as a tribute to the Scot, it's not a memorial.
"Jake features on the new album because we'd already recorded three or four tracks before he passed," said Spragg. "We didn't want it to be anything maudlin – Jake certainly wouldn't want that. We're really excited about it."
---
'This film is not Cruella goes to Jersey. It's so much better': What the critics say
Sopranos' prequel movie, The Many Saints Of Newark, has already won rave reviews. Here are a few highlights.
Tony Soprano is back. Fourteen years after the TV mobster retired from screen drama in a cut-to-black finale that frustrated the watching world, and eight years after the actor who played him, James Gandolfini, died of a heart attack in Rome, he's back. But not like that. He's played this time by Gandolfini's 22-year-old son, Michael, in a deeply soulful, sad-eyed turn that fills this so-called origins story, set in the 1960s and 1970s, with crushing levels of authenticity. But it's not that movie either. It's not Cruella goes to Jersey. It's so much better.

– The Times
Unfolds as slickly and compellingly as devotees of the television saga will expect, with a great period soundtrack, not to mention the sexism, misogyny, racism, homophobia and extreme violence to which we became rather worryingly inured. It won't be for everyone, to put it mildly. But for those who relished and cherished The Sopranos, it hits all the right notes.

– Daily Mail
Young Tony is portrayed with goosebump-inducing deja vu by Michael Gandolfini, son of the late James Gandolfini, who played the role on TV. Tony's sleepy-eyed sensitivity, his melancholy, his glowering resentment and dangerous hurt feelings are there in embryo.

– The Guardian
It's not all that necessary to be acquainted with The Sopranos to enjoy its feature-length prequel, The Many Saints Of Newark. What it demands from its audience is only this: an understanding that there is no innocence among the powerful, and that men too often carry on the burdens of their forefathers.

– The Independent
The Many Saints of Newark is on general release, and Step 13 by The Alabama 3 is out now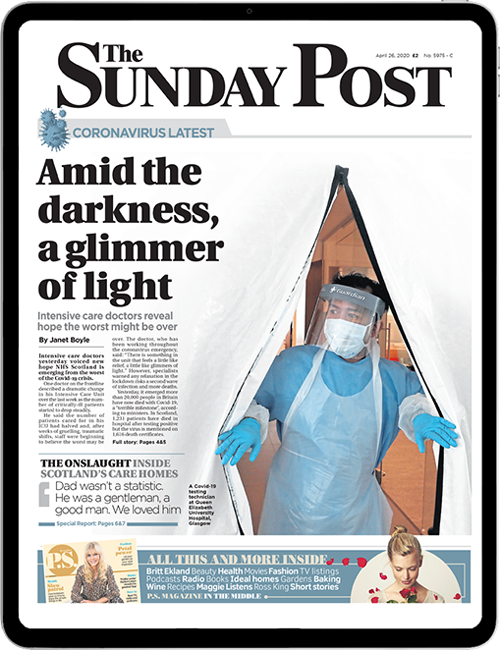 Enjoy the convenience of having The Sunday Post delivered as a digital ePaper straight to your smartphone, tablet or computer.
Subscribe for only £5.49 a month and enjoy all the benefits of the printed paper as a digital replica.
Subscribe