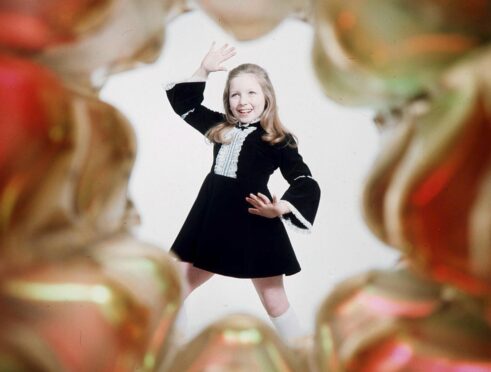 She entertained the world during a stellar career that took her from Rothesay's Pavilion to the White House but, her family fear, Lena Zavaroni was asked to pay far too high a price for her fame.
While she brought joy to millions with her incredible voice, the little girl who hurtled into celebrity on TV talent show Opportunity Knocks could never find it in her own life.
Robbed of her childhood, she struggled with mental health issues and eating disorders for a quarter of a century before her death at just 35 in 1999.
For Margaret Zavaroni, the memories of the wee cousin she would take to the Winter Gardens and fun fair in Rothesay will never fade but she wants a new generation to remember the former child star for her huge talent and astonishing voice rather than her personal demons.
She is delighted a new play about Lena's life is being produced. Written by Tim Whitnall, who wrote an Olivier Award-winning show about Eric Morecambe and a BBC film about Kenny Everett, and starring Shetland actor Erin Armstrong, it will receive its world premiere in Greenock – where Lena was born – in March.
"She was such a successful wee entertainer, no one has come close to her yet to be so talented at that age," said Margaret. "What a voice and what a pair of lungs for a wee girl who was only 4ft 11in. She would be 58 now and it's been more than 20 years since she died, so some people have forgotten her."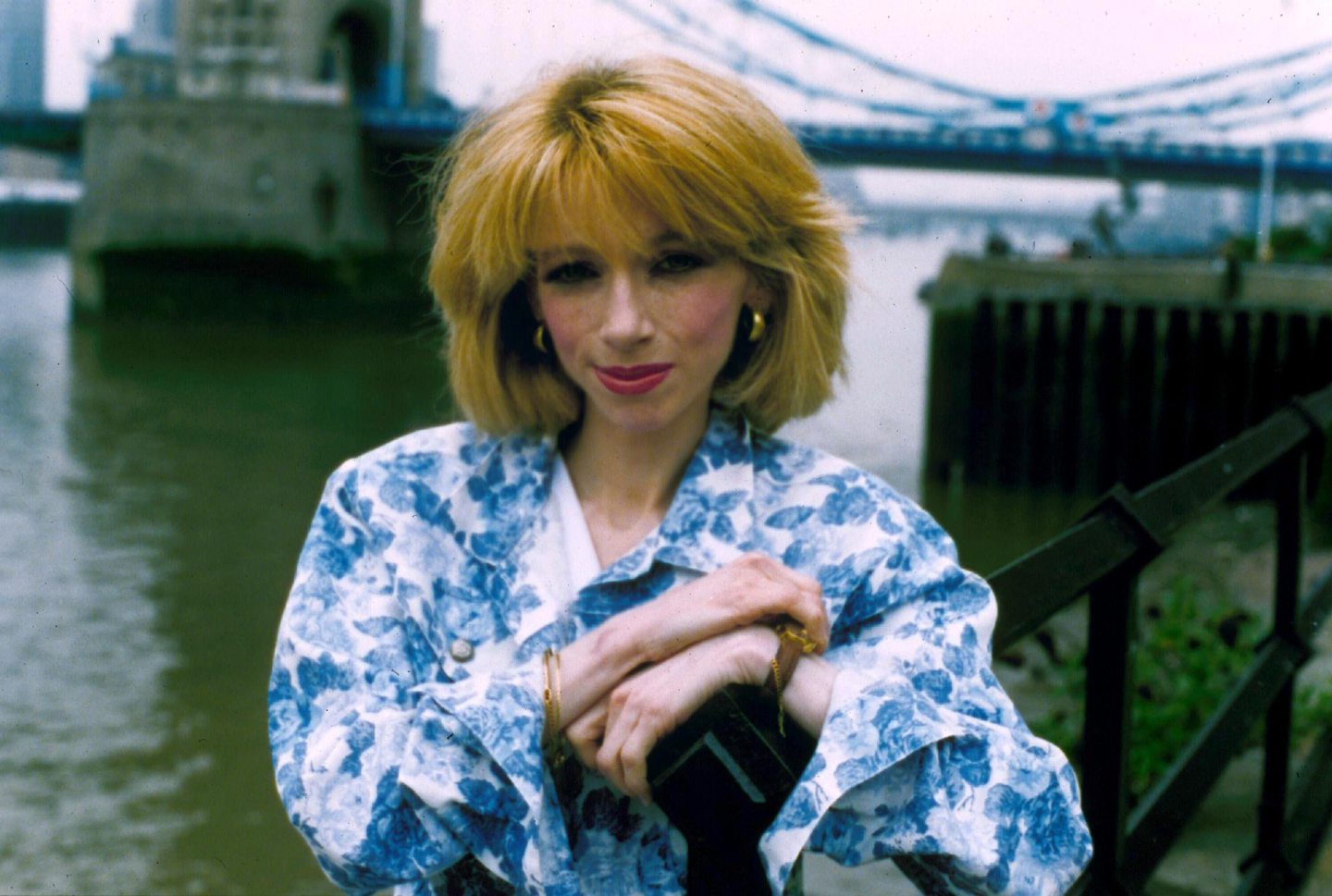 Margaret, whose dad was the brother of Lena's father, Victor, spent plenty of time with her cousin when they were little.
"There's nine years between Lena and I, and I used to take her and her wee sister, Carla, everywhere. We would to go the Winter Gardens, the fun fair, the beach – we had great times. Lena was singing as soon as she could talk. Her parents sang, and my father was the same, as was their father."
Lena's musical gift would soon be spotted and it led to her appearing on Opportunity Knocks in 1974, when she was 10, winning the talent contest for a record five weeks in a row. An album contract followed, with her debut LP, Ma! (He's Making Eyes At Me), reaching the Top 10. She performed at a charity show in Hollywood the same year, sharing a bill with Frank Sinatra and Lucille Ball.
Two years later she sang for President Gerald Ford at the White House and went on to have her own TV shows while performing live around the world, including Broadway.
"It wasn't easy to keep in touch with her," said Margaret. "She would phone home when she felt homesick. The only time I really got to see her in that period was when I went down to London. She was very homesick and her manager, Dorothy Solomon, asked me to come down. I think it helped her a wee bit. She was about 12 at the time.
"Lena never got the chance to grow up as a woman – all her teenage life she was working, doing two shows a night in Blackpool or Morecambe or places like that. She never had the chance to go out with other girls to a disco."
Margaret became aware of her cousin's anorexia fight when Lena was 13.
"She was in the Royal Infirmary and I went to see her. She'd gone to the Italia Conti School in London and I think it started when she was there. They were all dancing in front of mirrors, trying to stay slim. It was a good school to go to and she did well and they were all sorry she developed anorexia – they tried their best.
"The illness ruined her career. She had everything going for her and people loved her."
As the '80s progressed, Lena's health battles left her gaunt and frail looking.
There was a happy moment in 1989, though, when she married computer consultant Peter Wiltshire but according to Margaret "that was a no-no from the beginning" and they separated 18 months later.
"Whenever she came to Scotland, she would stay with me rather than going to a hotel," said Margaret. "When her mum died, I saw to everything.
"Her mum and dad had divorced by then. She stayed with me when she came for the funeral, and again when she came to do Songs Of Praise."
The moment she found out Lena had died, in October 1999, will stay with Margaret forever.
"We were out having a meal in the Black Bull when my dad came to the door and signalled to my mum, who was with us, to come out," she recalled. "When she returned, she told us we needed to go home. I asked what was wrong, and she told me Lena had passed away."
Just six months after Lena's death, Margaret's mum also died. Margaret, who runs Café Zavaroni in Rothesay, has carried on the family's musical legacy, performing in the Taverna bar most weekends for more than 20 years. Now she wants to see Lena's own legacy returned to prominence.
"To me, the play is bringing Lena back and hopefully it won't end in Greenock. I hope it will take off and I'd love to see it on Broadway. They've done it with Abba and lots of other stars, so why not Lena?
"We idolise Lena. She was such a special wee girl."
---
Lena, Beacon Arts Centre, Greenock, March 16-19
---
Writer: I remember after Opportunity Knocks everyone talking about Lena
The beauty of Lena Zavaroni's story should trump its tragedy, according to the writer of a new play about the singer's life.
Tim Whitnall, who has won a Bafta and Olivier Award for his writing, describes the play with songs as the celebration of a talent, but with a sobering lesson to be learned.
The actor-turned-writer was able to identify with Zavaroni's story, having become a young star himself when he starred alongside Shakin' Stevens and PJ Proby in a West End production about Elvis Presley in the late '70s.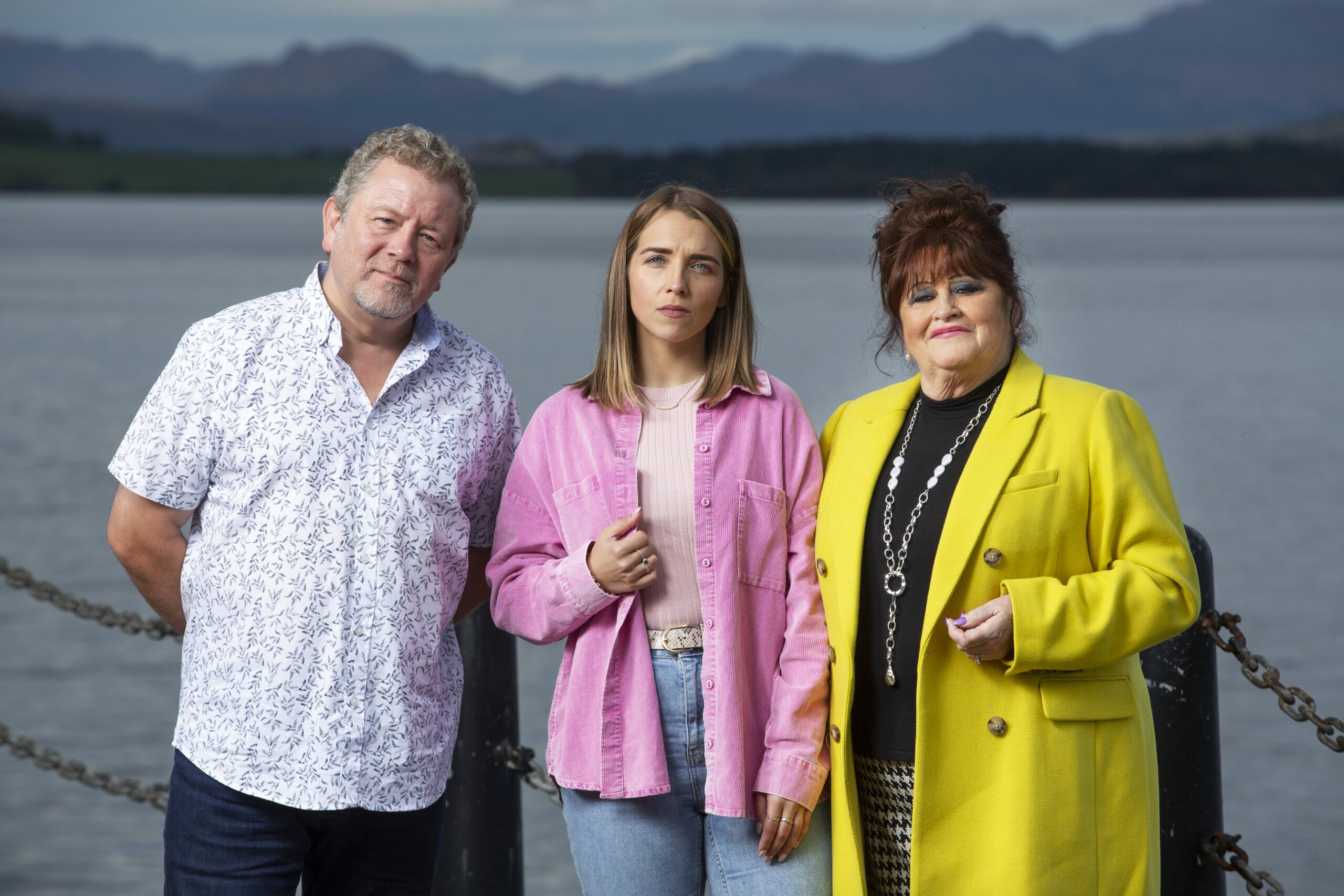 "It's such a personal story to me," he explained. "I was 16 when I auditioned for Elvis and I went from being at school on Friday, to being on stage on Monday to start rehearsals, with our faces all over the papers. It attracted me to Lena's story.
"I can still remember going to school the day after Lena's appearance on Opportunity Knocks. All the kids were saying, 'Did you see that girl last night?' It was an awful winter of power cuts and fuel shortages and discontent, and to hear this girl, this atomic bomb of a voice crackling out from the speaker of our little television, was just amazing."
Whitnall, who was Teletubbies narrator from 1997 to 2001, originally envisaged Lena as a film rather than a play.
"I was approached by Scottish Screen about 10 years ago, who asked me for my blue-sky list of subjects I'd like to write about, and I said Lena Zavaroni. The film didn't work out, although it's something I'd like to return to but our director Leslie Finlay suggested we do it for theatre."
Whitnall first spoke to Lena's dad, Victor, a decade ago and it was those conversations which prompted him to write the script from her father's point of view.
"Victor is such a wordsmith and raconteur and I loved listening to him speak. His memories are incredible and it inspired the 'reliable narrator' aspect of the script. It made me think about how you would feel if it was your daughter – to have a pile of contracts up to your ankles in the post every morning; to share her with 18 million viewers; to have to let her go and live in London at 10 years old."
The story will be told in flashback and a cast of five will tell Lena's story.
"Erin Armstrong is a fabulous actress and can really sing," said Whitnall. "I know Jon Culshaw and asked him to play Hughie Green from Opportunity Knocks and he jumped at it. We also have Alan McHugh as Victor, Julie Coombe as Lena's mum, Hilda, and Helen Logan as her manager, Dorothy Solomon."
Victor, who lives in Yorkshire, hopes to attend the shows in Greenock should his health allow, and Whitnall is keen to make the family proud.
"I don't want to sensationalise it. There's enough in the story to educate, inform and entertain. We're celebrating a talent, but we have to weave in the fact she was so ill and had so many mental health battles connected to the condition," he said.
"There's a sobering lesson to be learned, because we still see so many young people going this way. What is it about celebrity and fame that can rob you as well as enrich you? It's a universal story and also a resonant one, with young people's obsessions with self-image and celebrity culture."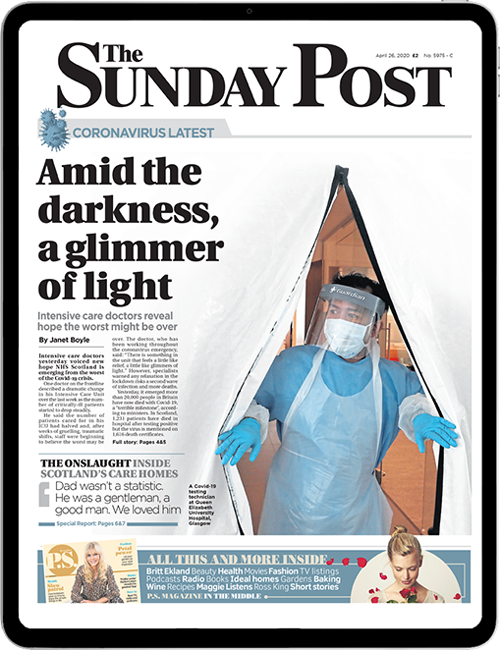 Enjoy the convenience of having The Sunday Post delivered as a digital ePaper straight to your smartphone, tablet or computer.
Subscribe for only £5.49 a month and enjoy all the benefits of the printed paper as a digital replica.
Subscribe