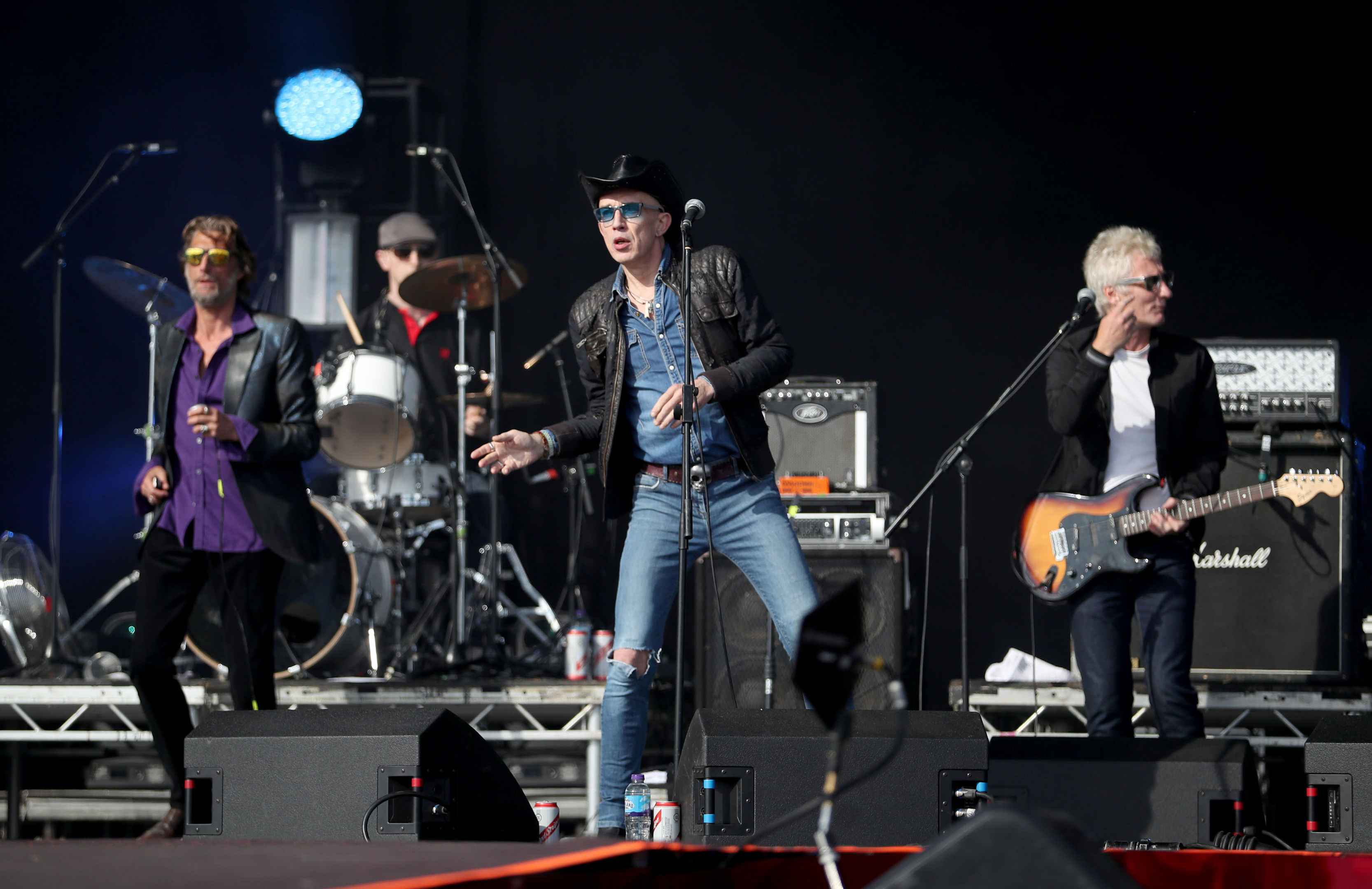 FAMED for their song Woke Up This Morning, the theme to boxset favourite The Sopranos, Alabama 3 brought their unique smorgasbord of genres to the TRNSMT festival on Friday night.
And speaking to The Sunday Post ahead of their main stage performance, vocalist Larry Love (real name Rob Spragg) said he was a little nervous to be on the same bill as Queen.
"One of the first things I ever bought was a Queen record and we're thinking of all the songs they've had so I'm a bit nervous," he laughs.
"The nerves are a good thing I think."
Larry revealed that he was looking forward to the 'challenge' of playing in front of a varied crowd, whether they were here for Alabama 3 or the likes of Texas or Queen & Adam Lambert.
"I love festivals," he says. "It's the amalgamation of fans getting to know each other. It's good playing your own gigs and tours but festivals, I love it.
"Particularly when it's this weather. I've not played a festival in Scotland for years like this!"
Later this summer, the band head off on a tour of the UK and Ireland, as well as finishing off a four LP box-set, The Alabama 3 guide to A, B, C and D.
They also have a new single due for release in November.
Having been around for a while, Larry says it's still an honour to have people flocking to see them.
"We've always been perpetually shocked by people paying to come and see us and it's a privilege that people come and do that," he says.
"That's kept us alive, we've never taken it for granted. We get nervous before gigs, I think it's a good thing. It keeps you alive in rock and roll."
Of course, many will know the band's most famous song as The Sopranos theme tune.
When the band first got some radio airplay in the US, the crime drama's creator David Chase was once driving down the freeway, as seen in the show's title sequence.
He loved it, and wanted it on the show.
"They were initially going to have different songs at the start of each episode but he wanted that one," Larry explains. "He thought we were these hippies from Alabama, then maybe three young black kids from New York, but he found out we were a Welshman and a Scotsman living in Brixton and he went for it!
"We've been on The Simpsons as well which I'm pretty proud of."
Larry admits the song has presented the band with plenty of opportunities.
He says: "It's been quite interesting, we've never really pushed it or sold it so we've maintained a bit of integrity with it.
"People like Nas and Jay Z have sampled us. It's opened a lot of doors for us, things like film scores and stuff like that.
"We've never used it to worry the chart, shall we say, but avenues have opened in that film area."
While some bands have disowned their top songs when used in TV or film, that's not the case with Alabama 3.
They're happy to have it, and ended their set at TRNSMT with it.
"I'd never say it was an albatross," Larry says. "We're always grateful to have it.
"I'm glad we didn't do the theme music to Friends or something! We're proud to be associated with The Sopranos."
Larry also had plenty of kind words for the Glasgow crowd.
"They're one of the most intelligent audiences in the country," he says. "There's a wealth of musical knowledge up here, it's immense.
"If you're good and they love you, you'll be loved to death!"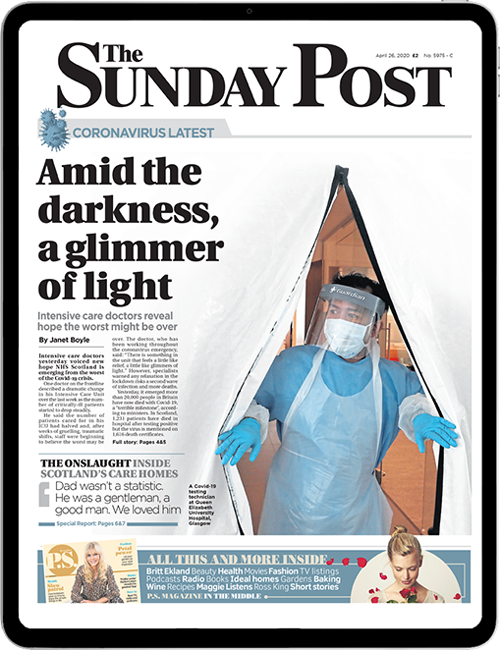 Enjoy the convenience of having The Sunday Post delivered as a digital ePaper straight to your smartphone, tablet or computer.
Subscribe for only £5.49 a month and enjoy all the benefits of the printed paper as a digital replica.
Subscribe