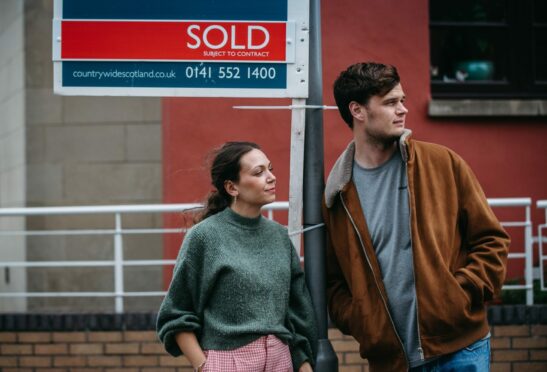 The booming property market is pricing thousands of Scots out of the market amid mounting concern at the lack of affordable housing.
Even those with full-time jobs, or those buying with the income of two partners, are struggling to buy a home, as cash buyers and record bidders dominate the market.
Estate agents have revealed that, since the beginning of lockdown in March 2020, it has not been unusual for homes to sell for more than 30% above the asking price.
Average house prices in Scotland reached a record level of £207,877, with July this year seeing the largest increase in average price in a month since March 2015, up by £6,000, according to a newly published price index by the Office of National Statistics (ONS).
There have also been 537 sales in excess of £750,000 during the first seven months of 2021 – greater than the first seven months of each of the previous six years.
The boom is fuelled, say experts, by people leaving big cities like London to enjoy what Scotland has to offer as working from home becomes the norm, or those wanting to up-size after spending so much time at home during the pandemic.
"We've seen a lot of people coming from the south of England, and they typically tend to have a bit more money to spend," said David McArthur of Clyde Property. "There's a huge amount of cash buyers coming along too, and unexpectedly some of them are first-time buyers, perhaps with parents giving them money, or just with a lot of disposable income.
"It's become almost normal now for certain properties to be going for upwards of 30% over the asking price. That's certainly not unusual.
"So when that happens, yes, 'normal' people who aren't in that same financial position will be completely priced out.
"And first-time buyers without, say, the bank of mum and dad to help them, will certainly be in a difficult position as they will need to be saving really large amounts of money to be able to compete."
He added: "The market was good before lockdown, in particular in areas like the south side of Glasgow, but the pandemic has just seen it absolutely sky-rocket.
"Phones are ringing off the hook and long gone are the days where you'd perhaps just get seven or eight viewings on a property. Now it's more likely to be 10 times that. Obviously each property is different, but you can put a flat up online in the morning and then the lines and emails are just going crazy straight afterwards. It really is a seller's market right now."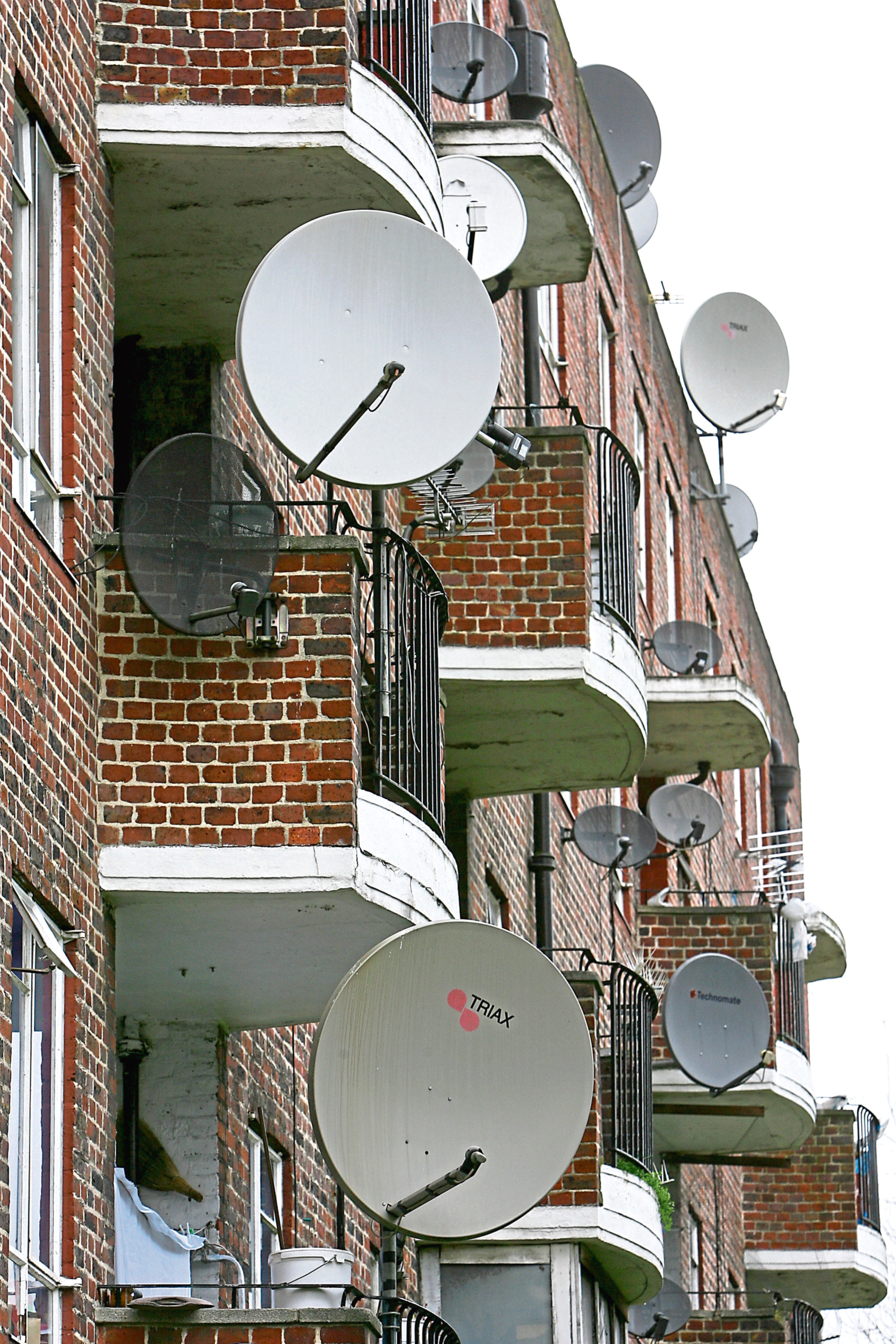 While the pandemic has added fuel to the fire, the amount of people able to afford to buy homes has been decreasing for decades. In 1996, more than half of 25 to 34-year-olds owned their homes, according to the IFS. By 2017, that figure had fallen to little more than a third.
Figures from the ONS show those in their mid-30s to mid-40s are three times more likely to rent than 20 years ago as the UK wealth gap continues to widen.
The amount of affordable housing rose just 1% and was almost 90,000 short of the 145,000 the National Housing Federation, which represents housing associations, says is needed each year for the next decade.
"New-builds and fixed-price houses are a good way to go for those wanting to get on the property ladder, but they aren't very common," said McArthur. "I completely understand that it is a very difficult time for people who are having to source huge amounts of money and are unable to.
"Even 'doer uppers', which typically cost less, are popular with developers who will offer big amounts just to secure them. All I can really say is people need to just keep trying to save as much as they can, perhaps look to more up-and-coming areas, and just keep putting in offers where they can."
Marc Leslie, a partner at Corum Property, describes the current market as like nothing he has experienced before with certain buyers priced out. "We know the pandemic led to people wanting to change their living habits after spending so much time at home – people wanting to move from two-bedroom properties to three, people wanting to move out of their family homes etc," he said.
"But it also led to a boom in some industries who benefited from the pandemic, like the fitness industry for example. And we've had clients from those spheres being able to come in and put in really high offers for property they wouldn't have been able to before.
"There certainly are a lot of people moving to Scotland from London and the suburbs of the south of England where the equity on their homes is going to be large so they can bring that to get more for their money up here. People have changed their ­outlooks on property and they want to be in areas with a better quality of life and Scotland offers that.
"The million-pound property market in Scotland is moving faster than the million-pound property market in London at the moment – there were headlines about this recently and that's a mini phenomenon in itself.
"So, yes, with that comes challenges for people who just can't compete or who are unable to accrue this kind of wealth through whatever means others are.
"For sellers of course, it's a great time to sell, but for certain buyers, no, it's not easy."
---
In just three hours there were already 60 people signed up to view a flat in front of us
Megan McEachern, 30, is a journalist and her boyfriend, Kyle Barbour, 30, is an environmental engineer.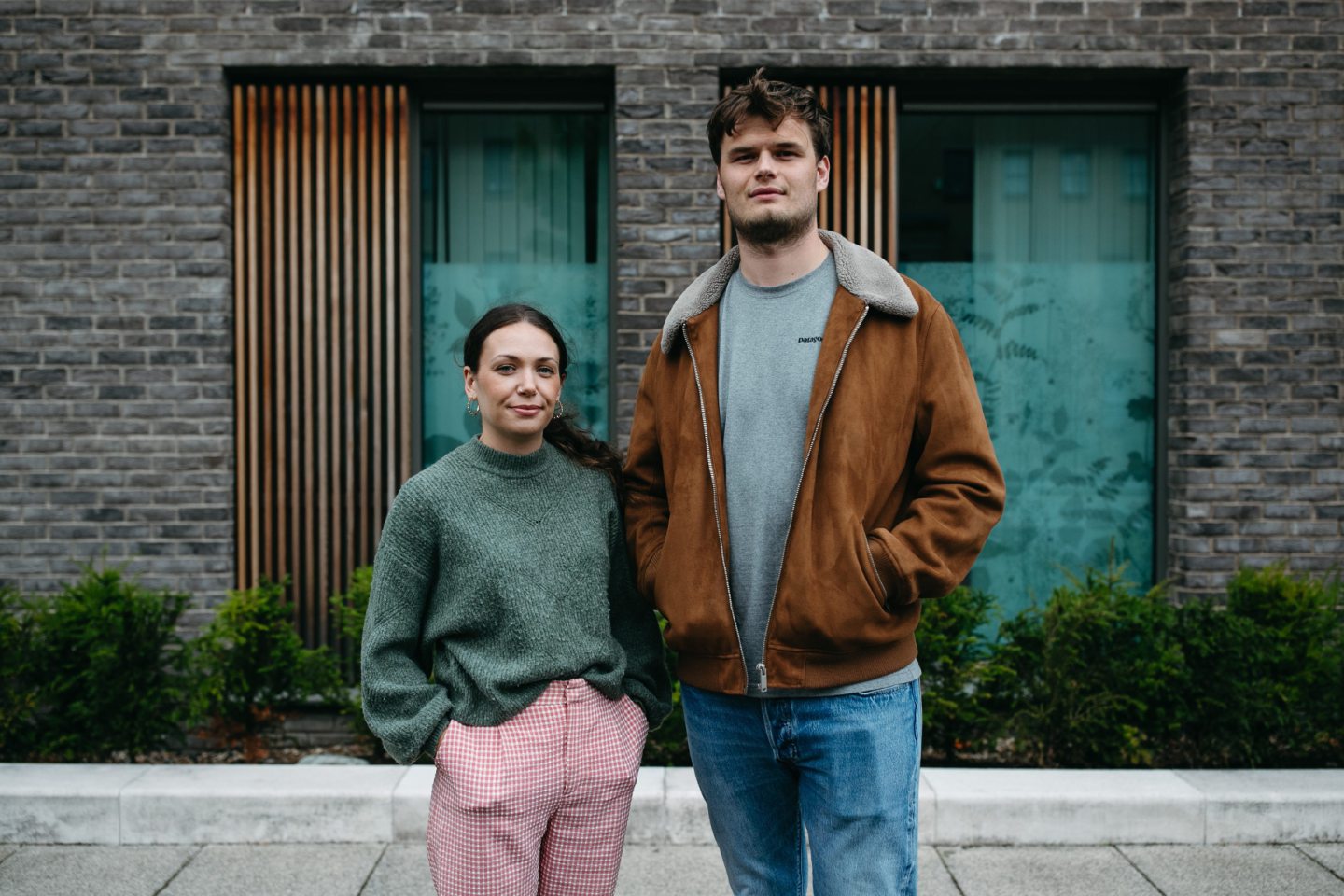 My boyfriend Kyle and I have been looking to buy a flat for the first time in Glasgow for around about eight months now and it has been immensely difficult.
As first time buyers, we are at the mercy of the market, which at the moment is completely in the favour of sellers.
We currently rent a small, one bedroom flat in the new Gorbals area of the city, which on our two salaries, is affordable and has meant we have been able to save enough for a deposit on a flat.
But at the moment, even though a 10% deposit could be in the hefty region of £20,000 for a no frills, two bedroom flat in the city, it's still not enough.
Banks and building societies will only lend the home report value of the house, so if you want to be able to offer more than that in order to compete with other buyers, you will need to save a lot more than just your deposit amount.
With flats selling literally in hours at the moment and for way above the asking price, we feel like we're in a constant race we just can't win.
I phoned an estate agent in Shawlands a few weeks ago to view a flat that had been up online for a few hours. It already had 60 people in front of us wanting to view.
The agent at the end of the phone said if she were us she wouldn't even bother joining the queue as it was likely it would be sold by the end of the day, if not in a few hours.
Even flats that need a lot of work done go like hot cakes as property developers swoop in for these kinds of properties to make a tidy profit on.
We just want to get on the ladder, and our parent's generation can't really understand when we explain how difficult it is.
For them, it was a lot easier, as around 30 years ago, according to the ONS, the average house price was just over four times the average UK salary.
Now it's more likely to be nine times that according to Nationwide Building Society. Even though me and my partner both have full time jobs, and should be able to afford a flat, it's just not proving possible.
Unless you are really well-off, or have parents who can help you out, it's just so difficult to find affordable housing and there are long waiting lists for places with fixed prices like new builds.
So many friends of ours of a similar age are in the same boat too.
If things keep going the way they are, I don't know if we're ever going to be able to buy our own home unless we win the lottery.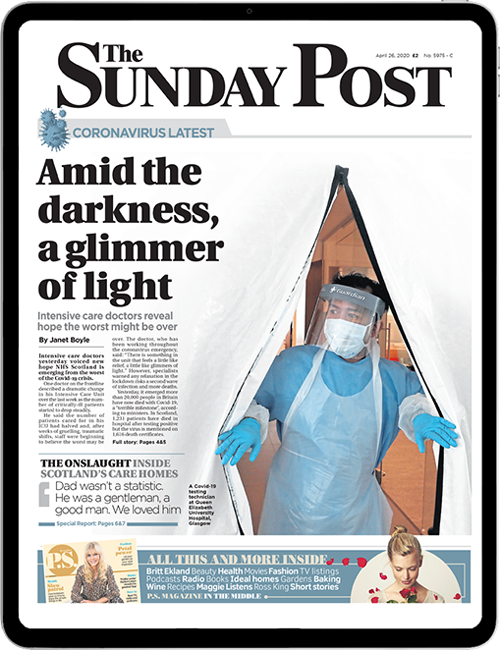 Enjoy the convenience of having The Sunday Post delivered as a digital ePaper straight to your smartphone, tablet or computer.
Subscribe for only £5.49 a month and enjoy all the benefits of the printed paper as a digital replica.
Subscribe