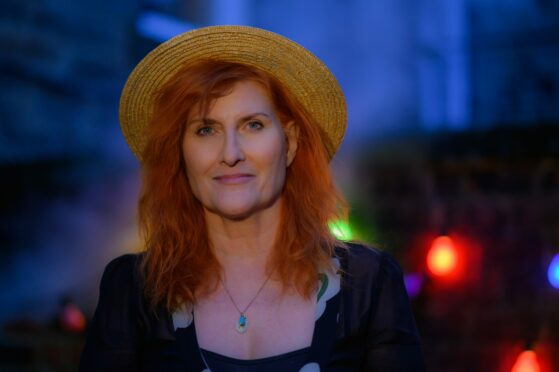 It was while recreating a 1960s house party in a tenement flat that Eddi Reader won her first role in a West End musical.
The Brit Award-winning singer's live set has long featured an improvised recollection of a Hogmanay party in her parents' house in the north-west of Glasgow.
The skit has become a hugely popular part of the former Fairground Attraction singer's touring show. But she had no idea that the hilarious recollections of those "wan singer wan song" hoolies with well oiled aunts and uncles singing through clouds of cigarette smoke in the living room would lead her to the American wilderness and a story about two cowboys falling in love.
Later this month, Reader will make her London theatre debut as a balladeer in the West End version of Oscar-winning movie Brokeback Mountain. And it's all because of those nights in Maryhill.
She said: "Director Jonathan Butterell and songwriter Dan Sells saw me do that and it planted the seed in their head that I could be the balladeer for this show, that it would bring a certain extra emotional content."
Reader took a break from London rehearsals to speak exclusively to The Sunday Post about the role which also sees her play one of the cowboy's mothers.
And she admitted the offer came at the perfect time, just as she felt herself arriving at a career crossroads, planning to take a break from performing to start a PhD.
She said: "I was going to do a PhD on the revolutionary history I found in my great uncle's archive. I wanted to get it written down for future generations. All that stuff was hidden back then in the early 1900s, it had to be otherwise you'd get shot.
"Just as I was settling into the idea of starting it, I got an email from a casting agent in New York asking if I would talk to Dan Sells and Jonathan Butterell."
Musicians Sells and producer-director Butterell worked together on West End smash Everybody's Talking About Jamie, and its subsequent film adaptation.
Reader said: "I was really flattered that they were even thinking of me. I was wondering if it was Mrs Doubtfire or something, and to be honest I was preparing to say no. But when I spoke to them on Zoom, I got a great sense from them. And I always loved this film, it's a classic, but maybe hasn't been accepted as such. They told me they wanted to do it as a play with music, rather than a musical, and asked if I would be the balladeer."
In agreeing to take the part, Reader pushed beyond her comfort zone. Performing with a tried and trusted touring band – including her husband John Douglas – is one thing; performing on stage in a singing/acting role is something altogether different.
"I've had to let go of all my old tricks. Everything I did in my head for years, I've had to drop. It would be different if I was just singing, but they've asked me to play the guitar. I told them I usually hire people to do that for me," she said.
"I told them to be prepared to listen to what I was doing and tell me I wasn't right for it. But that hasn't happened. It's been a huge learning process for me. The musical director is from the Conservatoire, and counts me in like a conductor, and I'm like, 'Can you no' gie me a big wan-two-three?'"
It's not the first acting Reader has done in her near 40-year career, which has seen her rise from backing vocalist for Eurythmics to frontwoman of Fairground Attraction, whose chart-topping smash Perfect remains an evergreen classic. She's also an accomplished solo artist, scoring a Top 40 hit with Patience of Angels.
Acting gigs have included everything from the William Low checkout girl in an 1980s TV advert, to the role of a singer in BBC musical drama Your Cheatin' Heart, written by John Byrne in 1990.
Brokeback Mountain began life as a novella by Annie Proulx, with a film adaptation starring Heath Ledger and Jake Gyllenhall in 2006. Reader has been a longtime fan of the story, which sees American actors Mike Faist and Lucas Hedges in the leading roles on stage.
She said: "It doesn't matter who you are, male, female, mother, father, this is a story about fear dominating us and stopping us loving each other. These boys meet each other and they have no idea that they're going to fall into this but they do. Just like any of us could. It's about the way love affects you."
The experience has reinvigorated Reader, not least because director Butterell leads his cast on vigorous physical workouts each day before rehearsals. "It's a different world from the world I was in," said Reader. "I had got lazy, I'd dropped the ball. I was getting sore around the ankles, couldn't walk a distance and just wanted to watch Netflix all the time."
And the rejuvenation has gone beyond the physical, for Reader. In the weeks she has spent away from home in London working on the stage show, she's started writing songs for a new album.
She said: "I wrote a song the other night for the first time in years and I know it's because of this project. I struggled to get back into it after Covid. At this age in my life, I was wondering who really wanted to hear anything from me and wondered if I had any juicy creativity left.
"Of course, we all have, until the day we drop down dead. But we can get into ruts. Whatever great creative force is out there saw me and thought there's more juice in this old girl yet."
---
Brokeback Mountain opens at London's SohoPlace Theatre on May 10, running until August 12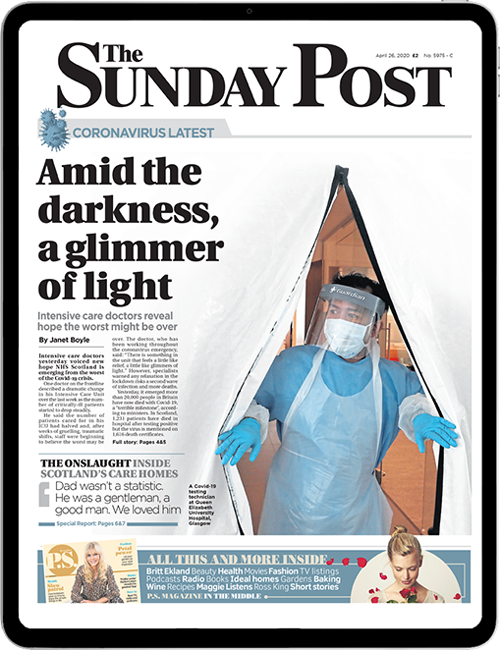 Enjoy the convenience of having The Sunday Post delivered as a digital ePaper straight to your smartphone, tablet or computer.
Subscribe for only £5.49 a month and enjoy all the benefits of the printed paper as a digital replica.
Subscribe