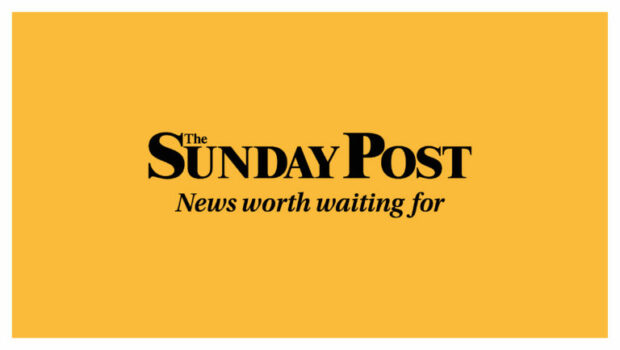 "I gotta tell ya, I saw Goldeneye, I was glued to my seat…otherwise I would have left!" – Dennis Pennis to 007 star Pierce Brosnan
He may not be skewering bewildered A-listers on the red carpet like comic Paul Kaye's alter-ego but Channel 4's Scotland correspondent Ciaran Jenkins is having just as much fun.
Never mind gender ID or facing down the UK Government in court, the first act of whoever takes the reins from Nicola Sturgeon is more likely to be banning reporters like Jenkins from stalking Holyrood looking for easy prey. To be honest, they don't have to look too hard.
EXCL: SNP Leadership candidate Ash Regan walks away when asked about comments from a key adviser who said Nicola Sturgeon was 'up to her dark eyes' in a 'coverup' in 2021. pic.twitter.com/dM0sF1DVWk

— Ciaran Jenkins (@C4Ciaran) February 23, 2023
On Thursday, for example, he casually ambushed Ash Regan – her panicking eyes failing to find an escape route offering any kind of dignified exit – with old Tweets from an aide suggesting the first minister was "up to her dark eyes" in a conspiracy against Alex Salmond before bushwacking the FM herself as she tried to stride to the chamber as John Swinney, attempting gallantly and failing miserably, ran interference.
There has been some talk that this leadership race is too rushed but, if it careers on like this, four weeks will feel like four days as the skip fire rages on fuelled by in-fighting, factionalism, dark arts, hand-wringing, high-ground taking, sheer hubris and absolute stupidity.
Kate Forbes, the finance secretary, kicked it off by clarifying her thoughts on gay marriage while asking some serious questions about liberalism and tolerance. Her views certainly seem out of time to many of us, a rewinding to a darker, more dismal place, but does a belief in the tenets of the Free Church of Scotland really put her "beyond the pale" in our modern, progressive Scotland, as she suggests, and, if it does, what kind of liberalism is that?
The kind of liberalism apparently practised by nearly all the SNP MSPs who supported her campaign the day before, in full knowledge of her beliefs, but sprinted for the hills when she said them out loud.
Their ashen faces as they read the first poll of SNP members suggesting Forbes' willingness to give honest, if troubling, answers to questions about her faith had apparently made her the most popular candidate, would have been another good laugh in a week full of them.
Meanwhile, Humza Yousaf had his own answer to the God question.
Speaking with that slow voice which SNP ministers must get at a discount with all the accompanying hand gestures – Tony Blair's famous thumb of power even getting a retro outing – the health secretary patiently explained, as if to the hard of thinking, how he never allowed his religious beliefs to influence his work in parliament.
Well, yes, minister, but what kind of beliefs can be left on the hall table when you go to the office? And, if they can, should you really call them beliefs at all? And if we don't like them, have you got any others?
Then, in another Holyrood ambush, he did not look particularly at ease explaining why he missed the big vote on gay marriage after former minister Alex Neil insisted Yousaf had asked to skip it because he was "under pressure from the mosque", adding: "That's not leadership, that's absolute gutlessness, quite frankly."
Quite frankly, it was quite a week.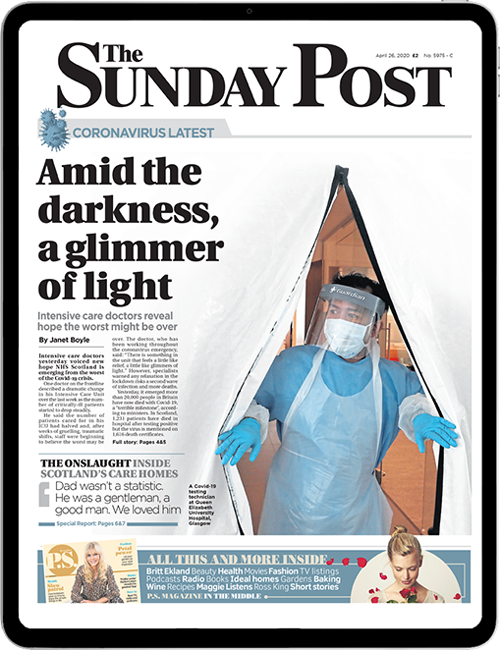 Enjoy the convenience of having The Sunday Post delivered as a digital ePaper straight to your smartphone, tablet or computer.
Subscribe for only £5.49 a month and enjoy all the benefits of the printed paper as a digital replica.
Subscribe