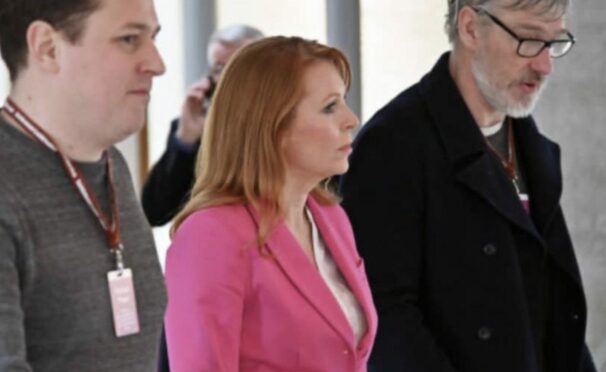 An unofficial adviser to two of the candidates in the SNP leadership race has accused the party of trying to rig the contest to secure victory for Humza Yousaf.
Robin McAlpine, former director of the pro-independence think tank Common Weal, questioned a number of decisions taken by SNP executives.
He said cutting the length of the contest to four weeks, forbidding candidates from spending more than £5,000 on their campaigns and seeking to exclude the media from hustings, which, he claims, ordinary party members struggled to attend, were intended to favour Yousaf, whose backers have claimed is Nicola Sturgeon's preferred candidate.
Last week SNP MSP Emma Harper was forced to apologise after breaking party rules when she used a list of party members to send an email supporting Yousaf.
Posting online, McAlpine, who said he had informally advised both Ash Regan and Kate Forbes' campaign teams, wrote: "This is all taking place with no effort at all being made to pretend that the entire resources of the SNP are not being put in the hands of one candidate.
"The party's election rules (for example, use of email lists) are being broken with such impunity that the only conclusion is that the SNP machine has nothing but utter contempt for its members.
"This is all because their candidate is so weak that even with the full machinery of the party, its researchers, its event organisers and all the rest he doesn't look fit to be a first minister."
McAlpine also claimed seats at the first leadership hustings were taken up with staff from SNP HQ and that the party's chief executive Peter Murrell, married to Sturgeon, had helped select audiences. The press were also initially banned from attending before the party U-turned.
McAlpine also questioned why Murrell, who has enlisted an independent firm to oversee the vote, was allowed to remain in charge when a police fraud investigation was under way into the party's use of £600,000 of funding raised to fight a referendum. The SNP declined to comment last night.
Meanwhile, an academic who has analysed the make-up of the party's membership says many members may feel conflicted over who to back.
Professor James Mitchell also warned the choice of candidates may mean many members will choose not to vote in the leadership election. The co-author of Recruited By Referendum, a study on the post-2014 surge in SNP and Scottish Green Party membership, said the average SNP member is middle-class, in their 50s, and sees themselves as socially liberal.
The first poll of SNP members published yesterday put Yousaf, who is styling himself the as Sturgeonite continuity candidate, just ahead of Kate Forbes, whose faith-based views on gay marriage and sex outside of marriage ensured her campaign got off to a contentious start, with a third of members still undecided.
Mitchell, professor of public policy at Edinburgh University, said: "I think a lot of SNP members will be conflicted. There will be many who see Kate Forbes as head and shoulders above the other two intellectually, and in terms of competence, but will be put off by her socially conservative views.
"There is also the question of how many people will be influenced by Nicola Sturgeon and SNP HQ clearly backing Humza Yousaf. The messaging from the top is they want a continuity candidate.
"That will help Humza in one respect, which is, he has the support of his colleagues. But it could also undermine him because I would have thought most SNP members do not want continuity because continuity means that support for independence remains as it was in 2014.
"Ash Regan is so unknown to the vast majority of SNP members that she starts with a major disadvantage. I suspect she will be known only for one thing, and that is resigning from the government. So that doesn't help her."
Mitchell said many members will face a dilemma when voting with the result announced in four weeks: "There will be SNP members who will be thinking, 'We want a winner'.
"The problem for them is they may conclude the person who's most likely to be a winner is Kate, but that they still see a problem with her socially conservative views.
"That's why at the end of the day a lot of members will be not happy with the choice they have."
Mitchell warned that this could lead to a low turnout of voters for the leadership election. He said: "The choice of who will lead Scotland's largest party and be elected First Minister is not great. It is quite possible that many people will just not vote."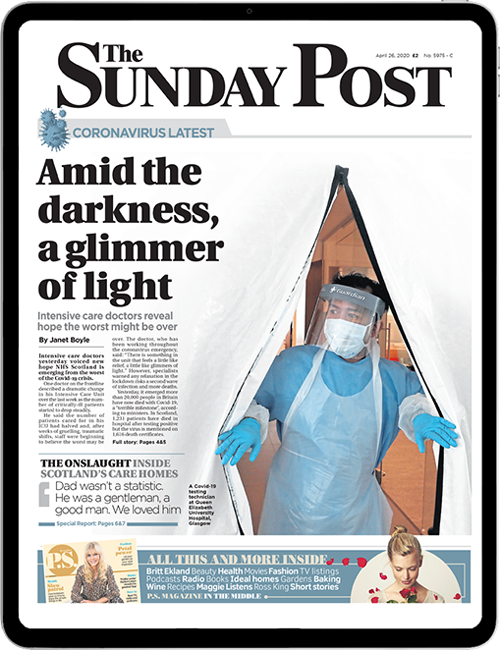 Enjoy the convenience of having The Sunday Post delivered as a digital ePaper straight to your smartphone, tablet or computer.
Subscribe for only £5.49 a month and enjoy all the benefits of the printed paper as a digital replica.
Subscribe