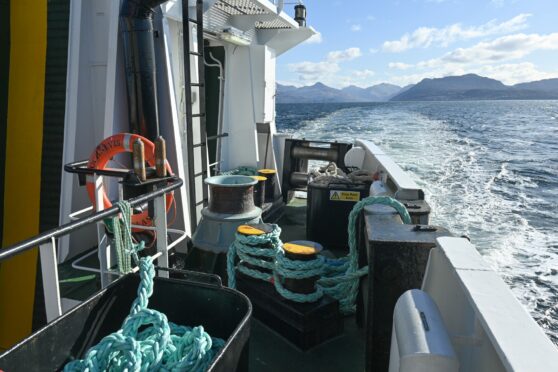 Scotland is a small country where many distances are measured in mindsets rather than miles. From an island vantage point, Edinburgh often seems at least as remote as London and devolution has made that a whole lot worse.
Many aspects of Highlands and Islands life cry out for knowledgeable, localised input from people with a deep understanding of matters which mean nothing at the range of 200 miles. There is so much emphasis on Scotland being separate that differences within it are seen as a threat rather than a source of strength.
It is not just political as the Kate Forbes episode demonstrated. If you live where I do, socially conservative theology is a familiar part of life that threatens nobody. Differences are lived with and respected. Yet when it occasionally enters the Scottish political and media bubble, the cliches and caricatures are dusted down as if some prehistoric oddity had suddenly been discovered.
When contained to religion, the "othering" of something that has represented a strong thread within Scottish identity for centuries is irritating and, for some, offensive. Forbes will have gained votes in the Highlands and Islands from people who do not share her political views but have been appalled by the treatment of her personal beliefs.
Politically, there is a range of issues which are of great importance to places on Scotland's edge but of little concern to the rest of the country. Land ownership, ferries, crofting, local fishing industries, Gaelic and so on. It is a different vocabulary of priorities from urban Scotland which requires a parallel degree of sensitivity and understanding.
The opposite has happened and the stronger the pull of centralisation towards Edinburgh, the less control these places have over their own destinies. Just as the curiosities of religious difference attract suspicion and ridicule, so the general attitude towards Scotland's periphery is to run it from a distance, a form of internal colonialism.
The refusal to devolve power downwards towards the levels at which challenges can be addressed is one of Holyrood's most dismal characteristics. On the contrary, within Scotland itself, there is a relentless process of centralisation.
One key principle is that the loyalty of quangos which run these places at the Scottish Government's behest must be to the ministers in Edinburgh who appointed them – and certainly not to the communities which they should exist to serve.
Ferries offer the most obvious example, though far from the only one. It is inconceivable that a decentralised administration, drawing on local knowledge and experience, would have allowed the utter shambles that now exists to develop – at a cost of hundreds of millions of pounds to Scotland as a whole. This is a crisis manufactured 100% by arrogant people in Edinburgh who assume they know best.
Similarly, "out of sight, out of mind" describes an industrial dispute which, again this week, will close 11 island airports run by a Scottish Government quango. This involves huge costs and inconvenience for fragile communities. With no headlines at stake, nobody in Edinburgh gives a toss. It just drags on and on.
The quango, Highlands and Island Airports, is typical of the way these places are run. Not one board member appointed by ministers lives in the Highlands, far less islands. The last thing they are going to do is kick up a fuss on islanders' behalf.
Or take policing. I was speaking to Calum Steele, who has just retired as general secretary of the Scottish Police Federation. Calum is from South Uist and has watched in despair as swathes of rural and island stations have been shuttered, depriving communities of visible, accessible policing.
Cutting local authorities out of Scotland's policing, he says, "has been a massive, massive failure" while the quango that replaced them "have no idea what is going on in communities. If there had been the previous level of input from elected representatives, the scale of cuts and closures would never have happened".
Devolution should have brought government and decision-making closer to every part of Scotland; more sensitivity to distinctive problems; more opportunity to debate and address challenges that are uniquely Scottish.
It has done no such thing. Holyrood created its own bubble, inhabited by people for whom it is the centre of the universe. Powers are sucked in while the people who understand far-flung places and the issues they face are kept as far away as possible.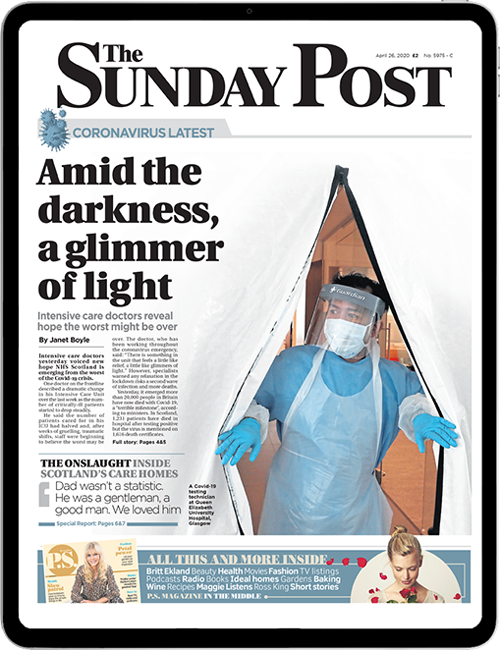 Enjoy the convenience of having The Sunday Post delivered as a digital ePaper straight to your smartphone, tablet or computer.
Subscribe for only £5.49 a month and enjoy all the benefits of the printed paper as a digital replica.
Subscribe