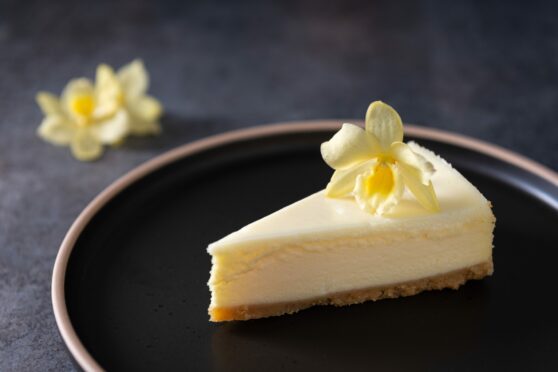 Popular since the 1500s, vanilla is added to everything from ice cream to soft drinks – but how much do you know about the tiny pod with big taste?
Here, food writer and historian Charlotte White shares with Alice Hinds the fascinating history of one of the world's fave spice.
When did vanilla become popular in the UK?
The spice was brought by the Spanish in the early 16th Century and came at quite a premium so was the reserve of royalty. Queen Elizabeth demanded it be added to all of her food. That would not have been cheap but being Queen has its perks. That would be like me insisting on Chanel No. 5 in all of my meals which, of course, I do!
Is there more than one variety?
Vanilla planifolia is the most cultivated, but pompona and tahitensis are also commonly grown widely.
The ideal growing conditions?
The vanilla orchid grows wild on the periphery of tropical rainforests, but the best soil conditions are thought to be in Madagascar. Bees and hummingbirds only have one day to pollinate the orchid's short-lived flowers so, when grown commercially, the community steps in to hand-pollinate flowers. There are 80,000 growers in Madagascar and up to 3kg of flowers are pollinated per day by just one worker.
Why is vanilla the second most expensive spice in the world after saffron?
Real vanilla takes time and expertise to grow. Each vanilla vine planted takes five years to produce pods for harvest, cure and condition. When the pods are harvested, they look like runner beans – green and plump. If you buy a cheap vanilla extract, paste or even a pod, that is cheap either because it is not real vanilla or the people who are growing it are not being paid properly to do so.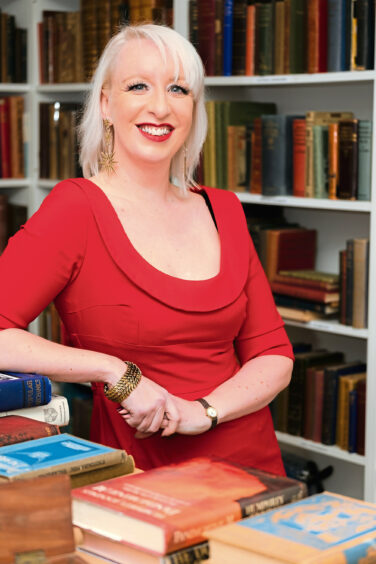 Is it true that almost everything sold as 'vanilla flavoured' doesn't contain vanilla pod?
Yes. Vanilla is an expensive crop, so we figured out very quickly how to synthesise the flavour. Bakers have been stressing the virtue of "extracts" over "essences" for years but it was a shock to learn how many extracts are poor, watered down versions of the real spice.
Much like olives go through various pressings with the best quality oil coming from those early pressings, and the quality getting progressively less as the process goes on, so the vanilla pods get rinsed repeatedly. There is a trade in pods that have been through the extract making process and have none of their flavour left – these can be bought cheaply and the black seeds scraped out to be added to artificially flavoured products. They call it "exhausted vanilla".
Why has "vanilla" come to mean boring or unadventurous when it's so unique?
Artificially flavoured things like that insipid looking ice cream that came in rectangular slabs. They deserved to be called boring. But real vanilla is anything but boring. One smell and your mouth begins to water, your eyes dilate and you sigh. It is the smell of home, of fresh baking and, in our house, we know it as the preferred perfume of Robert Smith, lead singer of The Cure. How could vanilla possibly be boring when it's worn by such an icon?
How did it become the most popular ice cream flavour?
Vanilla's rich and creamy floral notes are perfect when used in the dairy industry for ice creams and custards. Historically, we know ice cream was popular in the UK long before we might think it was – it was served at the court of King Charles II and I am sure he was a fan of real vanilla!
The most interesting fact you discovered about vanilla?
When the Europeans brought over the vanilla orchid from its native South America, they could grow the orchid but not make it produce the pod. It took 200 years to figure it out. The person who cracked the code was a 12-year-old enslaved boy working on the property of a botanist on the French island of Réunion. He was freed for his discovery but died destitute because he was given no living or opportunity. It is important to acknowledge the not always pretty history that went into feeding our love of vanilla.
---
Hear Charlotte's talk at the Cakes & Desserts Theatre, Foodies Festival, Rouken Glen Park, Glasgow, from August 12-14. Visit littlepod.co.uk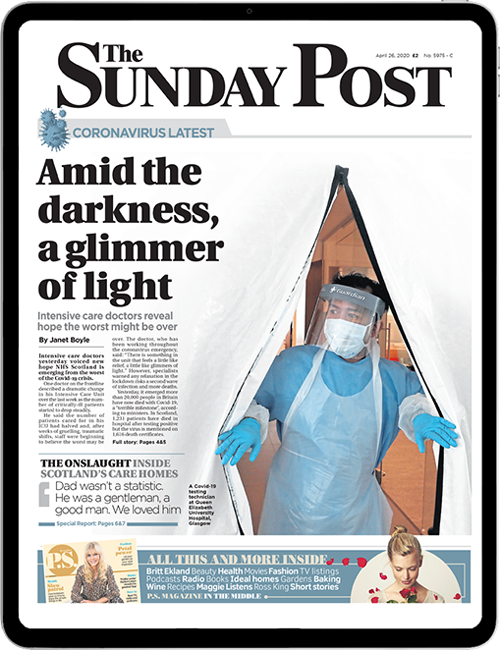 Enjoy the convenience of having The Sunday Post delivered as a digital ePaper straight to your smartphone, tablet or computer.
Subscribe for only £5.49 a month and enjoy all the benefits of the printed paper as a digital replica.
Subscribe