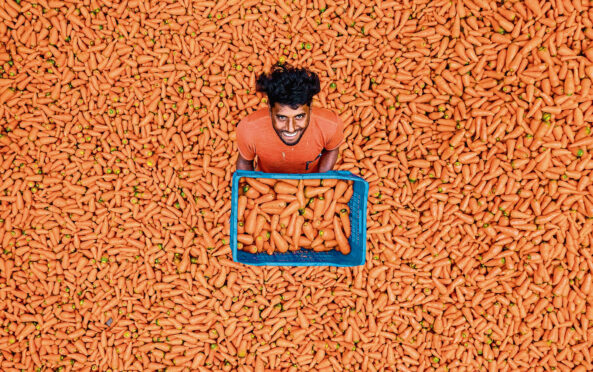 From markets in eastern Ukraine to the Atacama desert in Chile, author Adam Alexander has travelled the world in search of unique and ancient varieties of vegetables.
Here, the seed detective tells Alice Hinds the Honest Truth about his quest to save heritage produce.
What led you to become a seed detective?
I was producing a TV series about Donetsk, eastern Ukraine, in the late-1980s. With the Soviet Union in collapse, finding good food to feed the crew meant a visit to the local market where people were selling vegetables from their gardens to help make ends meet.
There I discovered an amazing sweet and spicy pepper – an heirloom grown by an elderly lady and her mother and grandmother before her. Smitten by the flavour, I decided to save some seed and see if the pepper would grow at home. It did and I have been growing and sharing the seeds ever since. Wherever I found myself in the world I would seek out delicious local varieties by visiting markets, talking to farmers and gardeners.
How many seeds have you collected over the years?
Over more than 30 years I have built a library of some 500 varieties. A large number are vegetables that are held in the Heritage Seed Library, which I have grown for them but also kept back to continue enjoying in my own garden. About 200 are varieties I have been given and collected on my travels. I am also always swapping and sharing seeds with other growers, and these make up about 100.
What is the most unique seed in your collection?
I have a number of rare seeds, including the Mathania chilli from Rajasthan, and the Angry bean from Shan state Myanmar. However, my favourite is a wonderful pea from Catalonia called Avi Juan.
In fact, if I could only grow one vegetable, this would be it. When I discovered this pea, grown by a kindred spirit, Jesus Vargas, he was the only person in the world growing it – bred by his wife's grandfather and named after her grandmother. The large pods, held on vines that are up to three metres long, are filled with the sweetest of peas. I cannot imagine my garden without them.
Are there any lost varieties of vegetables you wish you could taste?
Until the Second World War a seed company called Carters sold a Welsh leek. Sadly, this variety is now lost and hasn't been grown for the past 75 years as far as I know. I have been unable to discover a surviving heritage Welsh leek and I would love to find one.
With white, purple, black and yellow varieties, how did the ubiquitous orange carrot come to be so popular?
We really have to thank Dutch breeders who started to select for colour a century before William of Orange became king of England, Scotland and Ireland in 1689. Before then European carrots varied between pale yellow and red, although there are no true descriptions of colour before the word "orange" came into common parlance to describe the carrot in the 17th Century.
Most importantly, thanks to the genius and persistence of Dutch breeders, orange carrots tasted great – much better than their less colourful forebears. No wonder it became so popular!
Have you visited any remote place to find new seeds?
The Atacama desert in Chile is the driest place on Earth, yet there are some areas where cultivation takes place at an altitude of 14,000 feet thanks to underground aquafers that supply water from snow melt in the high Andes. Growing on terraces on the edge of a small village I found a local variety of broad beans, which are native to the Middle East.
When Christopher Columbus stumbled upon the "New World", he left both pea and fava (broad) bean seed behind – they were used to feed the crew.
It is amazing to think how indigenous people all over the world have embraced and developed new arrivals like the broad bean, which I have found not only in a remote corner of Chile but also in the foothills of the Himalayas in northern Myanmar.
The Seed Detective: Uncovering The Secret Histories Of Remarkable Vegetables, £18.99, Chelsea Green Publishing, is available now.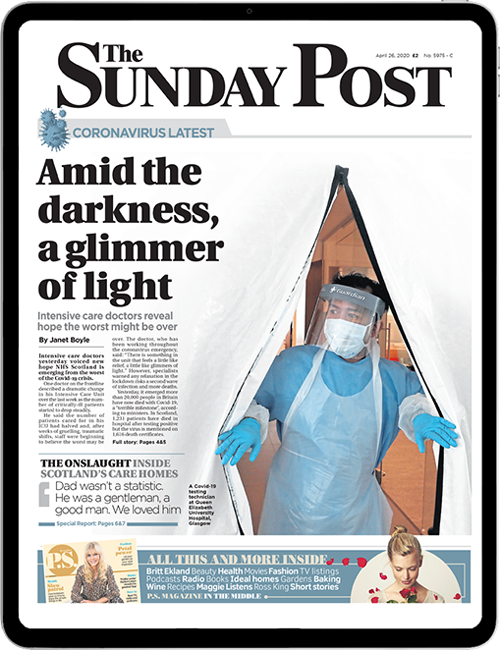 Enjoy the convenience of having The Sunday Post delivered as a digital ePaper straight to your smartphone, tablet or computer.
Subscribe for only £5.49 a month and enjoy all the benefits of the printed paper as a digital replica.
Subscribe