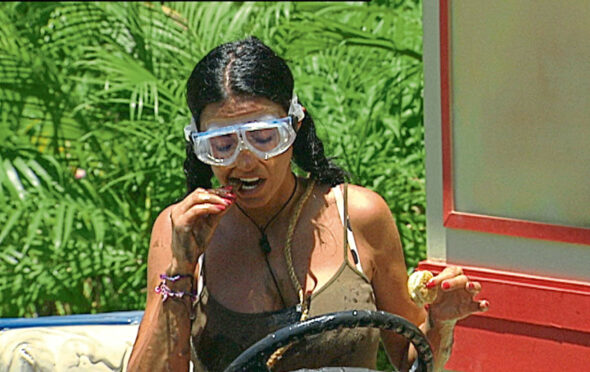 An estimated two billion people worldwide regularly eat insects, yet bugs are rarely on the menu in the West.
Gina Louise Hunter, an Associate Professor of Anthropology at Illinois State University, tells Sally McDonald the Honest Truth about tucking into insects
---
Why did you write this book?
My parents recently vacationed in Scotland where they had haggis a few times. I mention this as it relates to why I wrote my book. Many Americans are repelled by haggis – we eat less offal than in the past.
I am a food anthropologist so find it fascinating what is acceptable as food by one society may be rejected by another.
The subject of edible insects is a case in point. I became curious about the global history of insects eating (or entomophagy).
I wondered why we in the West generally do not eat insects while so many others do. I wondered if the new interest in edible insects was a passing fad or whether we might accept insect foods the way we accept foods we once rejected.
Where did your research take you?
It was very important to me that I spend time in a place where eating insects is normal, so I travelled to Oaxaca, Mexico, where one can find bugs in the markets and in restaurants.
There I had the opportunity to eat a number of really delicious, well-prepared insect dishes.
Your favourite edible bug?
So far it's the larvae and pupae of the Liometopum apiculatum. They look and taste a little like buttered sweet corn kernels.
Any surprising discoveries?
I suppose it was a description by WS Bristowe, an English naturalist, from his travels in Thailand.
He describes an insect food whose preparation requires a monkey carcass, coconuts, and several weeks of waiting. I describe it in the book.
Are insects nutritious?
Many have a nutrient profile similar to other meats that we eat, that is, they are high in protein and fat.
Chitin, in the exoskeleton of insects, provides fibre and is a pre-biotic.
Why do other parts of the world have a taste for bugs but not others?
Historically, there is plenty of evidence that people in the West once ate insects. However, why we don't anymore is bit of a mystery.
To paraphrase the anthropologist Marvin Harris: it's not that insects are disgusting and therefore not good to eat; it's that we decided insects are not good to eat and therefore eating them became disgusting.
Could consuming bugs help tackle climate change?
Insects such as crickets require less land, water, and feed per pound of edible protein than conventional meats like beef.
However, the savings only materialise if one substitutes insect protein for other animal proteins. Right now, it seems many commercially available insect foods are snack foods, like protein bars that many may add to their diet without eliminating dinner meats.
Which bugs in Scotland could be eaten?
Of particular interest in Scotland and elsewhere is the black soldier fly (Hermetia iluscens).
The voracious larvae of this fly consume organic wastes and turn these into high-quality protein. In the US this is being turned into animal feed, but it could be developed for human consumption in the future.
Are any to be avoided?
Some insects have toxins you will want to avoid, but the larger problem is the pesticide and heavy metal residue that may contaminate insects.
What can you tell us about chefs who are now have insects on their menus?
Chefs play a very important role in showing us how to appreciate the taste of insects.
Some of the finest restaurants in the world, like Noma, occasionally feature insects. Chefs can help normalize insect foods. Grub Kitchen in Pembrokeshire is great.
---
Edible Insects: A Global History by Gina Louise Hunter is published by Reaktion Books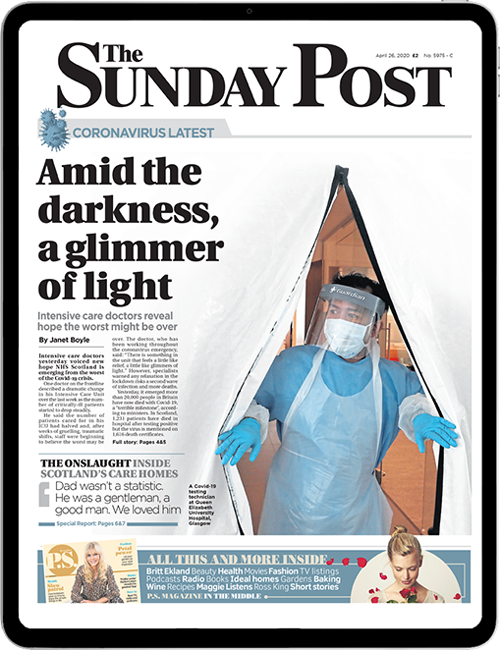 Enjoy the convenience of having The Sunday Post delivered as a digital ePaper straight to your smartphone, tablet or computer.
Subscribe for only £5.49 a month and enjoy all the benefits of the printed paper as a digital replica.
Subscribe