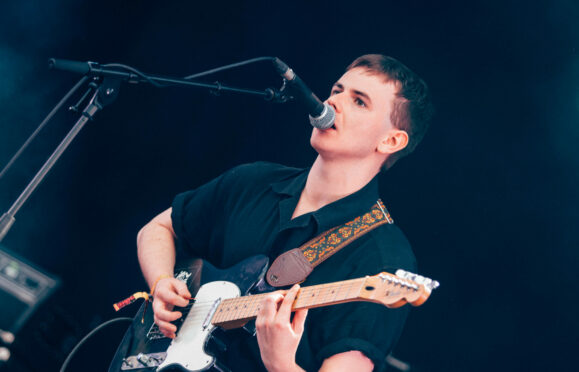 For those heading to TRNSMT festival, there have been a few nervous waits as the lateral flow test does its work.
Entry to Glasgow Green is dependant on a negative test, and that's added a hurdle for those heading along – performers included.
As fellow Scots acts Luke La Volpe and The Snuts pulled out over Covid issues, Declan Welsh and the Decadent West were praying for the second line on the test kit not to show up.
Fortunately all was well as the band, desperate to get back performing, played a storming set on Saturday evening, delighting the hometown crowd.
Welsh said: "It's taken long enough. We had two things, a mate's wedding and this, which were meant to be what seems like ten years ago now.
"Now it's all here and happening. We're just happy to be playing, we've been rehearsing three times a week for about twelve weeks so we're ready.
"It'll be amazing. We gigged and toured so much that it became second nature but it's been two years now. It is like riding a bike though, you'll go back up and remember, hopefully!"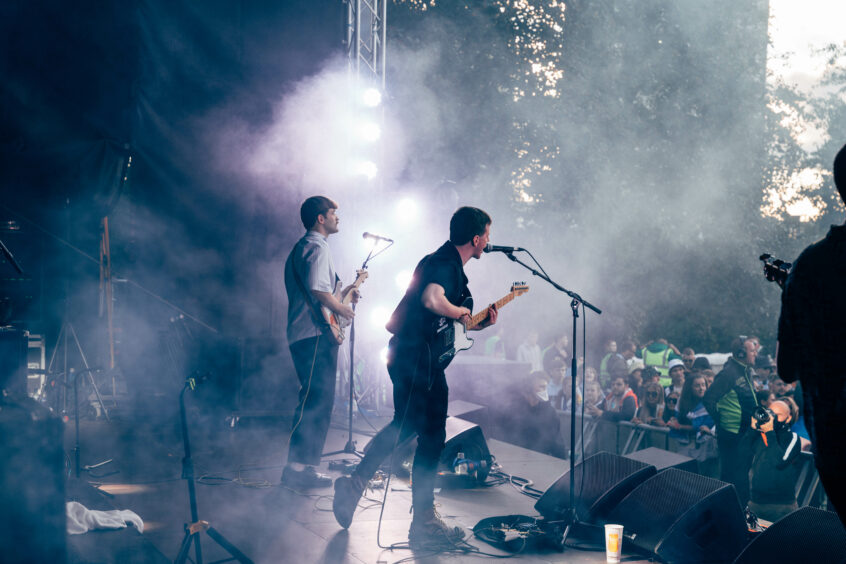 Lockdown has been a productive time (in spells) for Welsh. Earlier this month, the band released their fittingly titled EP, It's Been A Year, and a second album is on the horizon.
Welsh said: "I've written a bunch, a hundred plus tunes there sitting ready for album two, so that is productive. But that would suggest I've been toiling day and night. They come in flashes and then I play Football Manager and watch Game of Thrones for the rest of it."
And while he's not quite writing about Tiger King, banana bread and Zoom calls, lockdown has influenced the subject matter.
"Over the last two years, you're going to write more about what's in your head than what's in the outside world," he said. "It's not a conscious decision, it was just what I was writing about."
The most important thing about the new material is that the band themselves like it.
"We're all pretty proud of the tunes," Welsh said. "By all metrics of success, which in the 90s were monetary but now are statistical, we're doing as well as we've ever done.
"We're still getting support from Radio 1, Spotify and Apple which usually is combined with you actually meeting folk and them telling you that the song means something to them.
"Now you're just looking at numbers on a screen and thinking, that's higher than it was last month. We've had a lot of people message us to say they're into the tunes, the response has been very good and we think that they're some of our best."
'It's Been a Year' is out now. There's some of our favourite tunes we've ever done in here. It's about loads of different things, but themes of being apart and wanting to be together sort of run through it.

Photo by @Sedona_may pic.twitter.com/PCM2XPYFtg

— Declan Welsh & The Decadent West (@DeclanWelsh) September 2, 2021
TRNSMT gave the band the opportunity to play in front of a hometown crowd for the first time in a long while.
"Every time you play a festival in Glasgow you're surprised by how much people get behind you," Welsh said.
"It's always good. I was thinking back to playing T in the Park's T Break stage in 2016. That was a similar thing. I hadn't been really nervous for a gig until then, there's a wee bit of nerves for now.
"I think it comes across in our tunes how much we love where we're from. We have a huge amount of affection for this city, Glasgow is always going to mean something more to us."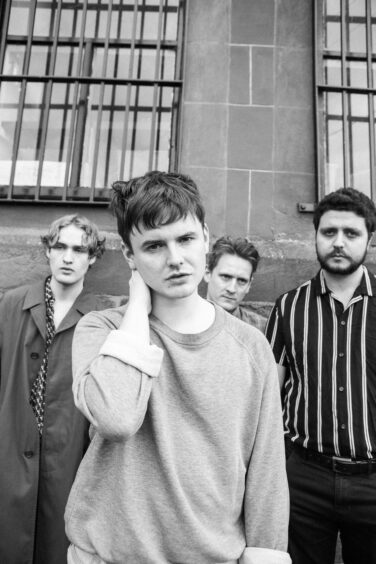 The King Tut's and River stages have been the place to be for new Scottish talent, where they've all been watching and supporting each other.
Welsh praised the local scene for having a real sense of community.
"When you talk to bands from London it seems down there it's every man for themselves. In Glasgow we're genuinely happy when other bands succeed. It's only good for everybody else if someone pushes through."
---
TRNSMT continues until Sunday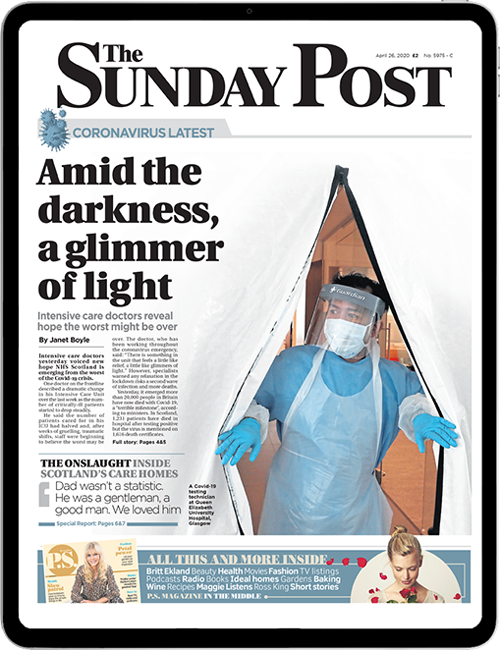 Enjoy the convenience of having The Sunday Post delivered as a digital ePaper straight to your smartphone, tablet or computer.
Subscribe for only £5.49 a month and enjoy all the benefits of the printed paper as a digital replica.
Subscribe