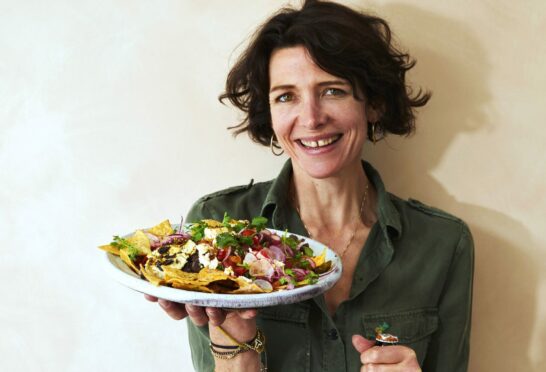 Mexican cuisine might conjure up images of tacos al pastor with barbecue pork, meat-packed enchiladas or fish-topped tostadas – but Thomasina Miers says Mexican fare is historically much more heavily focused on fruit and vegetables.
"It's one of the most biodiverse countries in the world and the foundations of the diet are corn, beans, the courgette plant, tomatoes, chilies and wild herbs," says Miers, 46. Mexico has around 50,000 native plant species (by some estimates), with some 200 varieties of chilli alone, compared with the UK's 1,500 or so.
Protein often came from moles (a traditional type of sauce made from beans) enriched with lots of ground seeds. Miers adds: "The authentic way to make it is often very complicated, with 37 ingredients."
But don't worry, she has recipes with just eight.
"A lot of the housewives in Mexico make their own vinegars at home out of guava, pineapple or apple," she notes.
The idea of packing your diet with a rainbow of vegetables is very much the focus of her new book, Meat-Free Mexican. "We're really beginning to think about food as medicine much more these days, which is completely right," she says. "People are looking at eating less meat anyway because, environmentally, how much meat we're eating is a total catastrophe."
Miers – MasterChef winner in 2005 and the brains behind the Wahaca chain of Mexican restaurants (50% of the menus are now vegetarian) – says: "I love that ancient Mexican food and the modern way we're all kind of starting to eat, feel very in synergy together."
Recipes include plant-based versions of Mexican classics, like beetroot ceviche, celeriac and chard enchiladas, chickpea rancheros and cauliflower tacos, and vegetable dishes that celebrate Mexican spices and flavourings, like chipotle-tamarind baked sweet potato gratin and baked polenta with veracruzan sauce. Sound complicated? Miers says her eighth cookbook (and her third Mexican-focused) is for "people who are busy". "I'm a working mum," she says."Food has got to fit into busy lives." Her "chile non carne" is a handy family favourite.
The mum of three first fell in love with Mexican food while travelling there. She'd always thought of Mexican cuisine as Tex-Mex – but eating her way around the valleys of Oaxaca, the coast of Campeche and the rainforests of Veracruz, falling in love with "the colour, the vibrancy, the creativity" soon opened her eyes.
She later returned to live in Mexico City and opened her first Wahaca restaurant in 2007 – now there are 13 across the UK.
"When I look back now, the first thing I think about are the salsas on the tables," she says "They're made fresh every day, they're different in every cantina that you go to or every street food stall, every single cook has their own special recipes. They are all packed full of vitamins. They're fresh and zingy."
Surprisingly, it reminded her of home. "My mother always used to make homemade mayonnaise, barbecue sauces, ketchup bases, mint sauce and horseradish cream, so I felt like the Mexican way of eating with salsas dolloped on food was actually quite like the way we eat in Britain."
Guacamole – and avocados generally – may be a staple in Mexico, but their environmental footprint has weighed heavily on Miers' mind. Wahaca put an alternative guacamole on menus last year – "wahacamole" made from British fava beans.
"Avocados are lovely – but as treats," she says. "Anything that grows within 50 or 100 miles of you is a great staple. Exotic fruit is great for special occasions, but having them as a mainstay of your diet is going to be bad for the environment.
"I'm a cook. I wouldn't be without my coriander seeds, star anise and cinnamon stick. But yes, they come from the other side of the world – it's about putting it all in proportion."
Mango & chocolate paletas (Makes 10-12)
"Paletas, Mexican lollies made from tropical fruits native to the country, are an exceptionally pleasing way to slake one's thirst," says Thomasina Miers.
You'll need
For the mango dipped in chilli salt version:
2 small ripe mangoes (220g)
Zest and juice of 1 lime (40ml)
2–3tbsp light agave nectar
For the chilli-lime salt:
10g piquin chillies or Urfa chilli flakes
10g fine sea salt
100g caster sugar
Zest of 1 lime
For the Mexican chocolate version:
400ml almond or whole milk
Few pinches of ground cinnamon
55g dark chocolate, chopped
55g milk chocolate, chopped
1–2tbsp golden syrup
90g white chocolate
50g almonds (flaked/slivered)
Method
To make the mango paletas, skin and stone the mangoes and add the flesh (and as much juice as you can) into a blender. Add the lime zest and juice and agave with 300ml water and blend to combine.
Taste the mixture and add more agave if needed, remembering to sweeten more than you think necessary, as much of the sweetness disappears once the lollies are frozen. Pour into lolly moulds and freeze for at least eight hours.
To make the chilli salt, blitz the chillies with the salt in a spice grinder or small food processor, then stir in the sugar and lime zest. Serve the mango paleta dipped into the chilli-lime-salt.
To make the Mexican chocolate paleta, add the milk to a heavy-bottomed saucepan and warm over a low heat with the cinnamon and golden syrup. Take the milk off the heat and stir through the chocolate until completely melted. Leave to cool and then pour into lolly moulds. Freeze for at least eight hours.
To decorate, melt the white chocolate and toast the almonds. Drizzle the paletas with the white chocolate and sprinkle with the almonds.
---
Meat-free Mexican: Vibrant Vegetarian Recipes by Thomasina Miers, Hodder & Stoughton, £25, is out now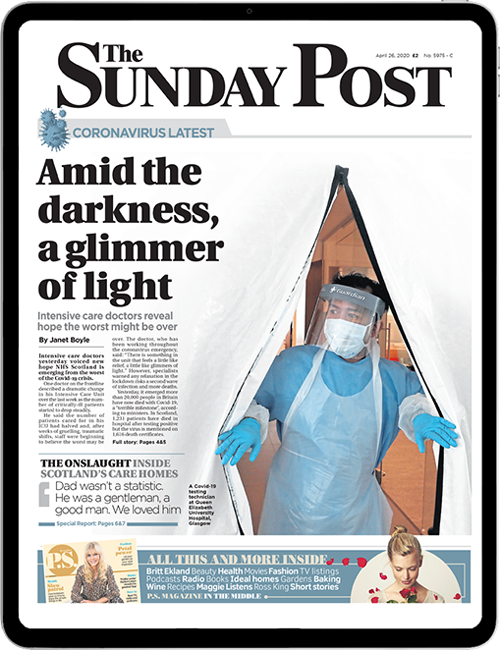 Enjoy the convenience of having The Sunday Post delivered as a digital ePaper straight to your smartphone, tablet or computer.
Subscribe for only £5.49 a month and enjoy all the benefits of the printed paper as a digital replica.
Subscribe