Scone Spy: The Coffee Bothy at Blairmains Farm has awfy, awfy good scones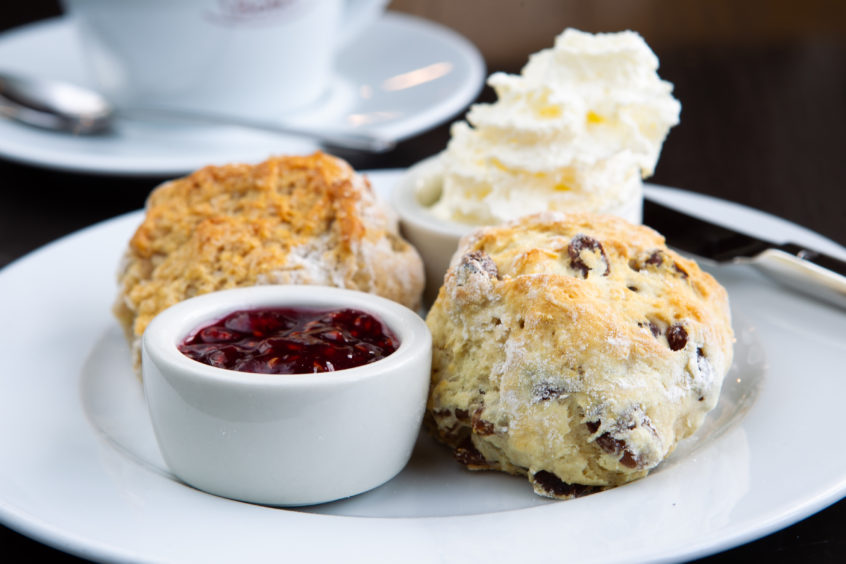 This week's scone-hunting trek took me back to my old chomping ground of Stirlingshire and the Hillfoots, a string of villages resting in the shadows of the Ochil Hills.
When I was just an unproved doughball, every Wednesday I used to fill up on a hearty breakfast, lace up my walking boots, and stride into the mountains. Afterwards, my fellow strollers and I would reconvene at the nearest café for gallons of coffee and, as a reward for our hard work, a delicious scone.
The tales I could tell about those days of stomping and chomping. Indeed, at one point I considered writing a travelogue about my adventures. I even had a name, Confections Of A Walkaholic.
And, being a person of strict routine, these days I still assiduously maintain my carb-loading schedule and coffee shop rendezvous at least once a week. The problem of course, is that I usually duck out of the walking part. Which is why, as I enter the twilight of my career, I am less Edmund Hillary, more kitchen scullery.However, when I was invited to pull on my boots and join my old walking group, The Trotted Creams, for a day in the hills, I couldn't say no – believe, me I tried.
So, after a schelp up Dumyat, a short, steep hill on the far west of the Ochils, where some of the young bucks left me hanging on for dear life, I was eager to prove myself where it really counts – at the cake counter.
It was a quick change out of my walking gear before I laced up my eating boots and made straight for the Coffee Bothy at the base of the hill.
The Coffee Bothy is a brilliant family business at Blairmains Farm, housed at the back of a fantastic farm shop.
The Bothy is so popular, they had to add a Coffee Bothy Express. It's not hard to understand why, as the food is delicious and the Coffee Bothy has some of the best views in the area.
The Ochils rise in front of the café and the mighty Wallace Monument stands tall on a rocky mound across the flat lands to the north. After being shown to a table by the extremely attentive and pleasant staff, I rolled up my eating sleeves and chose the Bothy mince & tatties. Local beef in a rich gravy, served with creamy mash and fresh veg, it was just the ticket for a hungry hiker.
I polished it off in no time and proved there was life in the old legs yet by strolling over to the cake counter – a good 10ft away.
I chose a scone with cream and jam as well as a side order of Victoria sponge cake.
The scone was the height of good baking, light and crumbly with a perfect melt-in-the-middle centre.
The Victoria Sponge was likewise fantastic – light, fluffy with a fruity kick – but I may have overestimated my abilities and needed to open up a button on my eating trousers to allow for some breathing room.
Stuffed or not, I had shown the young ones who was boss and I shuffled, tortoise like, back to my car, full, a little tired and sore, but unbowed and with my belt held high.
Welcome
A family-run farm shop with great food and excellent views. 8/10
Location
Nestled under the Ochil Hills, surrounded by some of our most iconic landmarks, with the Wallace Monument and Stirling Castle a few minutes' drive away. 9/10
Scones
Light, crumbly with a melt-in-the-mouth centre. 8/10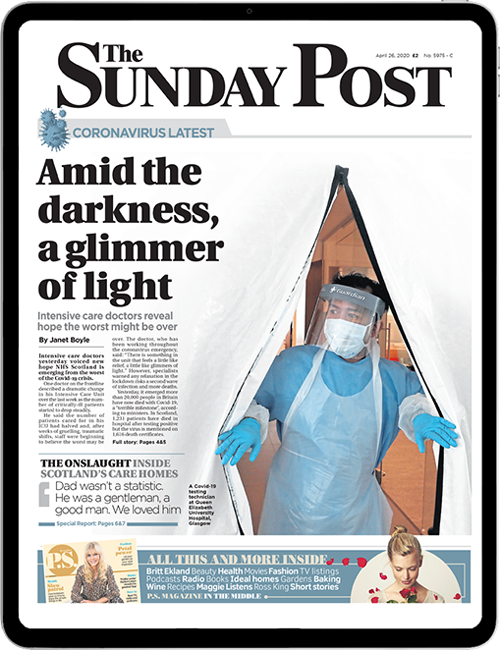 Enjoy the convenience of having The Sunday Post delivered as a digital ePaper straight to your smartphone, tablet or computer.
Subscribe for only £5.49 a month and enjoy all the benefits of the printed paper as a digital replica.
Subscribe