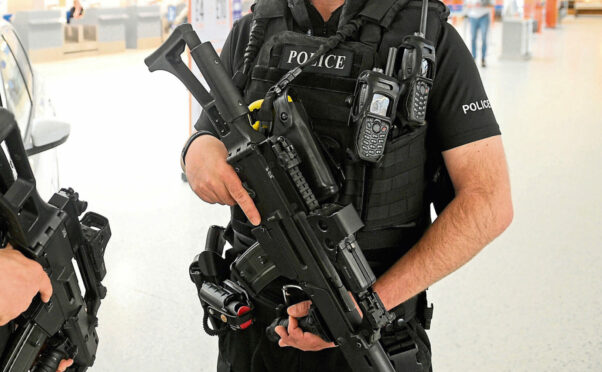 Police Scotland and other public bodies must curb the use of gagging orders to silence potential whistleblowers, according to politicians and campaigners.
Concern about the increasing use of non-disclosure agreements (NDAs) has escalated after the national force was found to have victimised a female officer challenging the sexism of senior officers.
Rhona Malone's claims that she was hounded out of an elite armed unit were backed by an industrial tribunal after she refused to settle in return for her silence. She is now expected to sue for £500,000 after being forced out of the job she loved.
Chief Constable Iain Livingstone is to order an independent review after the tribunal's excoriating findings exposed a "sexist, boys' club" culture in the east of Scotland armed response unit.
However, his force's handling of Malone's complaints, from when they were made three years ago to last week's damning findings, have been questioned, particularly its use of NDAs to silence former officers and stifle criticism.
The murder of Sarah Everard by Met officer Wayne Couzens has placed a new focus on sexism and misogyny within the police and prosecution services and former Scottish Police Authority board member Moi Ali fears NDAs are being used to cover up deep-seated problems in the corporate culture.
Whistleblower alleges toxic culture of bullying and sexism within force has left Scotland's armed police officers exhausted and demoralised
She said: "There is concern over the growing use of NDA's when what we really need is transparency
"We will never get that if the culture is to get someone to accept an offer and go away quietly without the issue ever being sorted which simply allows the behaviour or whatever to continue."
Police Standards officers initially downgraded a complaint about Malone's treatment and the culture in the unit as a local issue. At the time, Chief Superintendent Mark Hargreaves, who is now senior officer for the Cop26 conference, said: "We do not consider that this matter requires PSD intervention at this time".
Ali questioned that decision: "This case has caused huge damage to the reputation of Police Scotland across the whole country. It's very clear that issues of sexism, homophobia, and misogyny, simply cannot and should not be considered just a local matter.
"This sort of behaviour suggests a great deal more than just a local difficulty. It suggests there is a cultural problem within Police Scotland. This is something that must be taken very seriously. It's deeply disappointing that the Professional Standards Department sought to treat it as a local issue."
The use of NDAs has been raised in parliament by Scottish Conservative shadow community safety minister Russell Findlay, who last week questioned Justice Minister Keith Brown over the case. He said: "Over £1 million of compensation has been paid out by Police Scotland, yet basic details are kept secret from the paying public.
"When I asked Police Scotland's most senior financial officers and the Scottish Police Authority about the use of these insidious NDAs I was not convinced by the answers and will be seeking more information
"As safeguards already exist to protect sensitive or personal information, there seems to be no good reason why the nature of claims or terms of financial settlements should not be disclosed. How can the police learn from mistakes if wrongdoing or incompetence is kept secret and victims subject to gagging orders?"
Firearms officer Malone endured financial hardship and mental anguish as she took her case to the tribunal which last week ruled she had to put up with what it described as "horrific behaviour" and the "sexist boy's club culture within Police Scotland".
Meanwhile, Inspector Keith Warhurst, whose emails led to the exposure of the worrying workplace culture within the unit he led – detailed by The Sunday Post in a special report in November last year – is now head of road policing in Stirling.
First Minister Nicola Sturgeon publicly commended Malone's bravery and acknowledged the injustice she suffered when she was forced to leave the job she loved after complaining about emails forbidding two women being on duty together.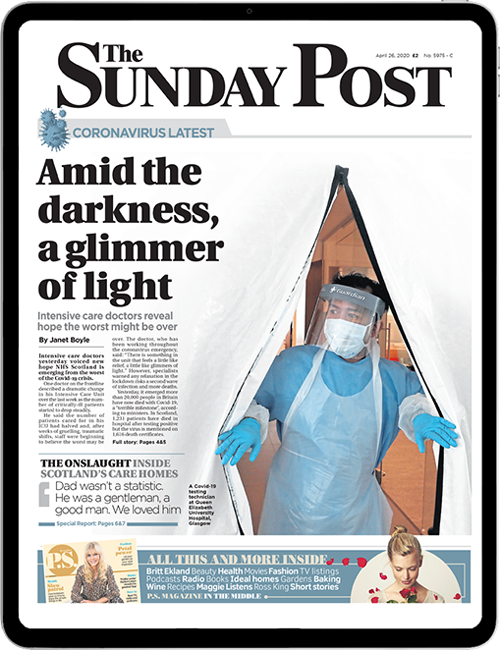 Enjoy the convenience of having The Sunday Post delivered as a digital ePaper straight to your smartphone, tablet or computer.
Subscribe for only £5.49 a month and enjoy all the benefits of the printed paper as a digital replica.
Subscribe