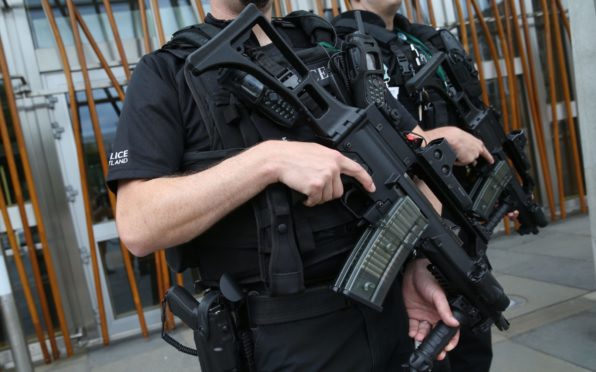 An elite police unit is accused of concealing a culture of sexism and bullying in a confidential report sent to Police Scotland's most senior officers and seen by The Sunday Post.
The document, written by a former member, describes a demoralised unit of exhausted armed officers expected to make critical decisions in life-and-death situations.
The sergeant's report, circulated to senior officers, was intended to provoke improvements to management and morale but was quickly dismissed by the national force. It claims officers in the Firearms East unit, covering Edinburgh and Stirling, attempted to challenge the toxic attitudes but saw their careers stall before leaving the force silenced by non-disclosure agreements.
In a report sent to the national force's executive officers, the sergeant, who was twice commended during his career, claimed female officers were bullied; senior officers used language offensive to women and disabled people; and alleged there was a "gung-ho" attitude to strict firearms protocols.
He also claimed a refusal to pay overtime led to machine guns and ammunition being stored unguarded in an island police station without armed guard during a visit by royals and US diplomats.
In the report, a senior training officer is accused of mocking disabled people by making insulting noises, and using language offensive to people with learning disabilities when describing student officers. Another senior officer was accused of swearing when referring to another officer's pregnant wife before using offensive language to describe her.
The whistleblower also claimed armed officers were ordered by some senior officers to point their weapons at everyone, regardless of age, when in "contain and call out" situations. This, according to the experienced officer, "included five-year-old children in their pyjamas".
Concerns were also raised over the demands made on tired armed officers sometimes asked to work seven days a week while expected to make instant life-or-death judgment calls. The document also warned "morale and the opinion of management is now so low, that officers are questioning whether it is impacting on their decision-making when deployed", adding: "This obviously has huge implications. It goes without saying that this would be a significant public safety concern with potentially catastrophic repercussions."
Despite the serious issues raised in the sergeant's report, Police Scotland's professional standards department told chiefs there need be no further action: "These matters can be competently assessed as grievance, with potentially some minor misconduct matters that can be dealt with at local level."
The author of the report declined to comment when contacted. He said: "I am unable to discuss this as, regretfully, I have signed a non-disclosure agreement. I will, however, be present to give evidence in public at Rhona Malone's civil action."
In response, Police Scotland said: "The significant majority of our officers and staff conduct themselves in line with our values of fairness, integrity, respect and with a commitment to upholding human rights. When and where inappropriate conduct is brought to our attention…where necessary, appropriate action is taken."
The force also said the use of non-disclosure agreements is widespead and considered good practice by independent bodies.
The sergeant's report was written after a female firearms officer claimed she was forced out of the unit by sexism. Rhona Malone, who resigned in April after being granted ill-health retirement, has raised a sexual discrimination case, claiming she was undermined and discredited. She is taking Police Scotland to an employment tribunal.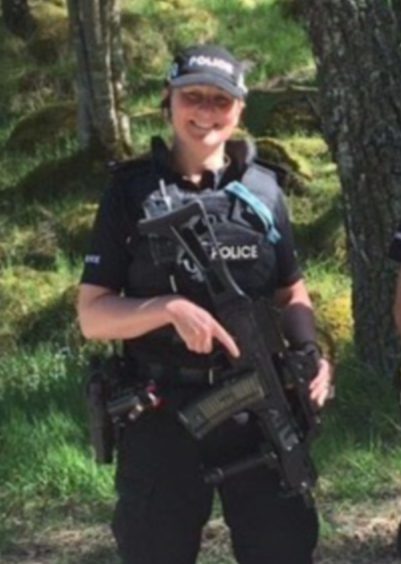 Ms Malone, 44, claims her career was destroyed after reporting a senior officer who ordered that two female officers should not be on duty without a man because of "obvious differences in physical capacity".
The email was the last in a series of incidents in the unit where, she said, the culture could resemble Life On Mars, the TV police series featuring outdated 1970s attitudes and practices.
She said: "There had been incidents in the run-up to the email which summed up the misogynistic attitude in the squad, including male officers being paid overtime when I wasn't.
"When I made an issue over that, I was shouted at and eventually only one officer was paid. After that, I was accused of throwing my utility belt down while it contained my armed gun, something I'd never do.
"It was all designed to diminish my credibility, chip away at me. I couldn't accept that. I had to stand up for myself and for the other women coming after me. I found out it was all about 'protect and preserve' instead of 'protect and serve'.
"There was an unspoken, underlying attitude and atmosphere designed to make me look like a neurotic woman when I'm anything but."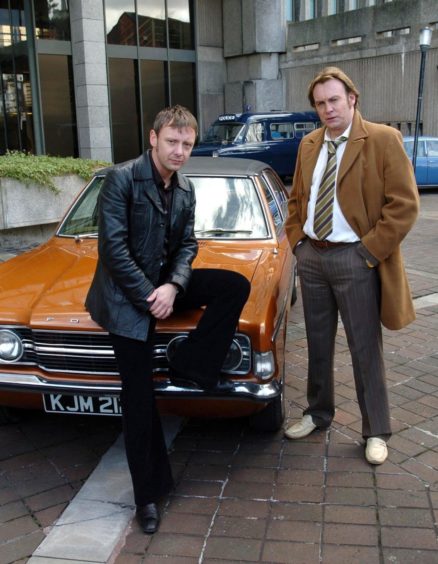 Earlier this month, a report by former Lord Advocate Dame Elish Angiolini found evidence of misogyny within Police Scotland and called for a drive to rid the force of a macho culture.
The landmark report into police complaints, investigations and misconduct issues found a series of areas of concern – including the experience of women officers in the force.
The report, called "The Independent Review of Complaints Handling, Investigations and Misconduct Issues in Relation to Policing", ran to 490 pages and made 81 recommendations. Among them was a call for an independent review into equality in Police Scotland. Angiolini said: "I was deeply concerned to hear about the experiences of officers and staff from Black, Asian and minority ethnic communities, as I was to hear about discrimination experienced by female police officers and by LGBTI officers."
Ms Malone said: "I felt she was almost talking about me in places. She nailed everything that is wrong about the force."
Former deputy chief constable Angela Wilson, who was one of the most senior female officers in Scotland, said an independent body should now be tasked with ensuring the recommendations are implemented in full.
She said: "The report is a watershed moment for Police Scotland. Many people have pointed out on numerous occasions that the force is sexist and misogynistic, but this is the first time it has been said by someone with Dame Elish's gravitas.
"It's clear because so little has been done so far to improve things for the better, change can only come from an outside truly independent body.
"The good news is that there are more women joining the force, but so much more needs to be done to make it a comfortable and happy place to work for them and for the ethnic and minority staff whose disappointing treatment has been highlighted in the report."
In response to the Angiolini Report, Chief Constable Iain Livingstone QPM said: "Discrimination of any kind is deplorable and unacceptable and I utterly condemn it. It has no place in society, and no place in policing. Our core values are integrity, fairness and respect and a commitment to upholding human rights."
---
Former officer: This was a direct attack on my ability to do the job. Challenging it cost me everything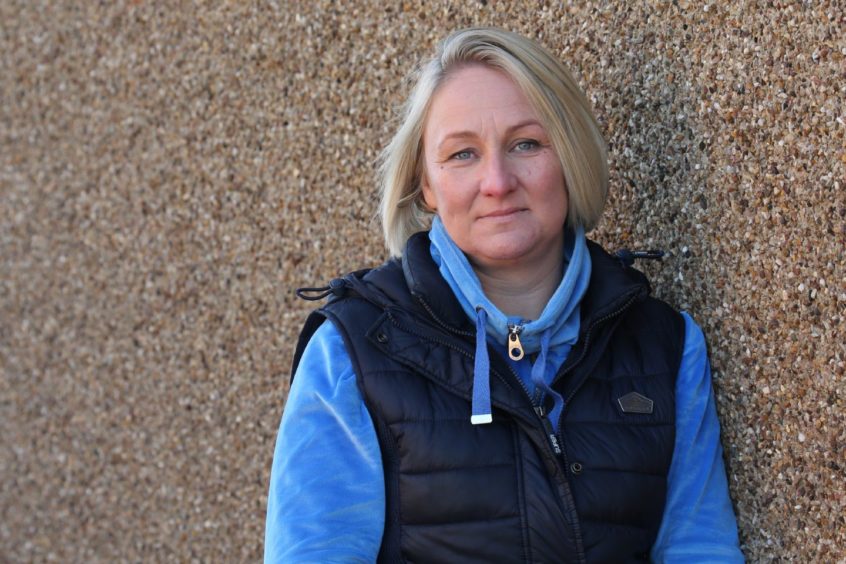 The firearms officer claiming to have been driven from her job by sexism within the unit said attacking her competence simply because she was a woman was intolerable.
Rhona Malone said: "I spent years undergoing intensive training to be part of the firearms squad that only ever accepted the best of the best.
"That is why there is no difference in the capabilities of male and female officers and, because I worked so hard to attain the position I had, it was deeply offensive when my inspector sent out emails saying two women could not go out on duty together.
"I'm no delicate flower who gets upset about canteen humour, but this was a direct attack on a woman's ability to do the job, something I just couldn't ignore. I had to challenge it, and it cost me everything I held dear.
"I have no doubt that if I'd chosen to ignore what was going on around me, I would still be part of that squad.
"But I chose to speak up because I believed, wrongly, that the force would listen and things would change.
"Instead, they closed ranks and I was punished for daring to challenge the system.
"It became clear that the few women like me who were in the firearms squad were there simply as an equality tick-box exercise so the force could not be criticised for not giving women a chance."
Her lawyer, Margaret Gribbon, of Bridge Litigation Solicitors in Glasgow, said: "I have represented several female officers in claims of sex discrimination against Police Scotland.
"The discrimination is often overt and usually compounded by Police Scotland's inability or unwillingness to address it and to put my clients through protracted, stressful and expensive litigations.
"Unfortunately, I have seen little evidence from these legal claims to suggest that Police Scotland's stated commitment to eradicating discrimination is matched by their practices.
"I welcome Dame Angiolini's recommendation for an urgent and independent review of equality matters within Police Scotland."
Police Scotland said: "This case is due to be heard by an independent Employment Tribunal which is now the appropriate forum for these matters to be discussed."
---
Report: Guns left unguarded during VIP visit to save money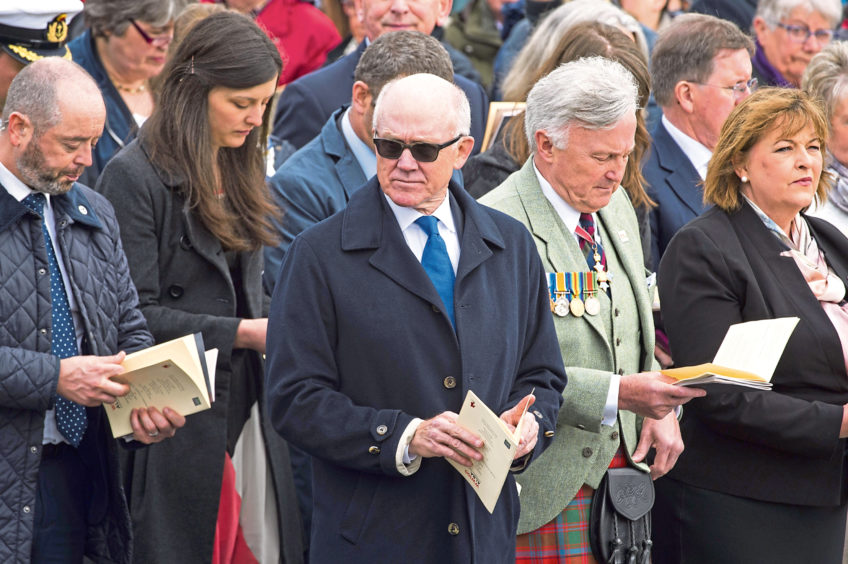 Ammunition and machine guns were left in a cell in an island police station overnight to save money, according to former members of the firearms unit.
The incident happened as the squad guarded US ambassador Woody Johnson, when he visited Islay in May 2018 for a memorial event attended by royals and senior politicians.
Thousands of rounds of ammunition and G36 Heckler and Koch semi-automatic machine guns were stored in a cell in the police station at Bowmore overnight without an armed guard because, allegedly, management did not want to pay overtime.
A memo voicing concern, and sent to senior officers, suggests the decision "was to prevent the force having to pay 16 hours in reserve". The document questioned the safety protocol issues and asked: "If there is enough concern to deploy specialist officers, why have we taken all their weapons and ammo from them?". It added: "The smallest amount of assumptions and reconnaissance by terror groups or similar could have resulted in a catastrophe".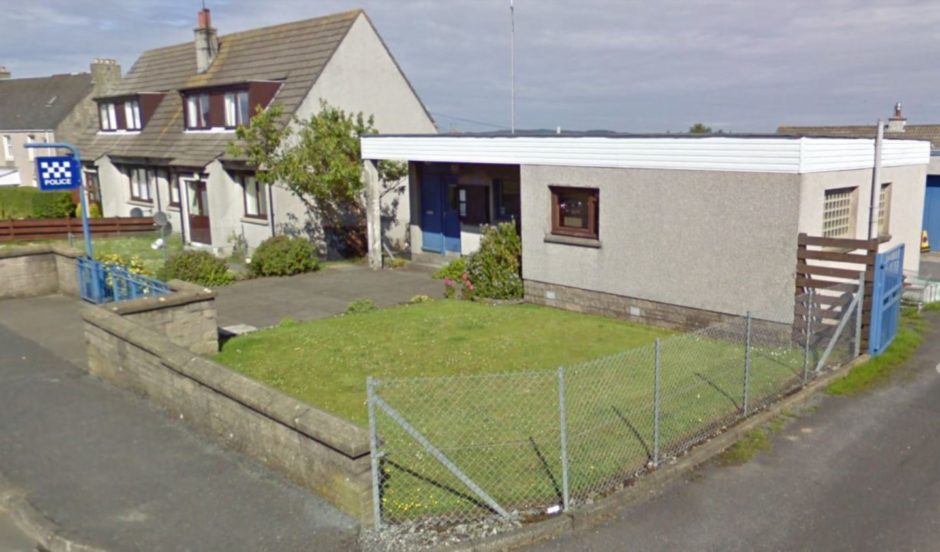 A source said: "This was all about not having to pay officers for guarding the weapons and ammunition. It broke every standard operating procedure in the book."
"It was swept under the carpet and labelled as 'minor misconduct'."
Mr Johnson visited Port Ellen war memorial for a commemoration ceremony to 700 First World War soldiers who lost their lives in the sinking of two US ships off the coast. Other attendees at the 1,000-strong gathering included Princess Anne, then-Scottish Secretary David Mundell, Scottish Government minister Fiona Hyslop and other politicians.
Police Scotland said: "A full risk assessment into the storage of weapons and ammunition was carried out and approved by senior firearms commanders beforehand.
"All equipment was appropriately stored and locked within the police station which was staffed overnight.
"This was a short-term response which was proportionate and justifiable in relation to the challenges faced during the deployment."
---
We do not need more reports or inquiries. We need action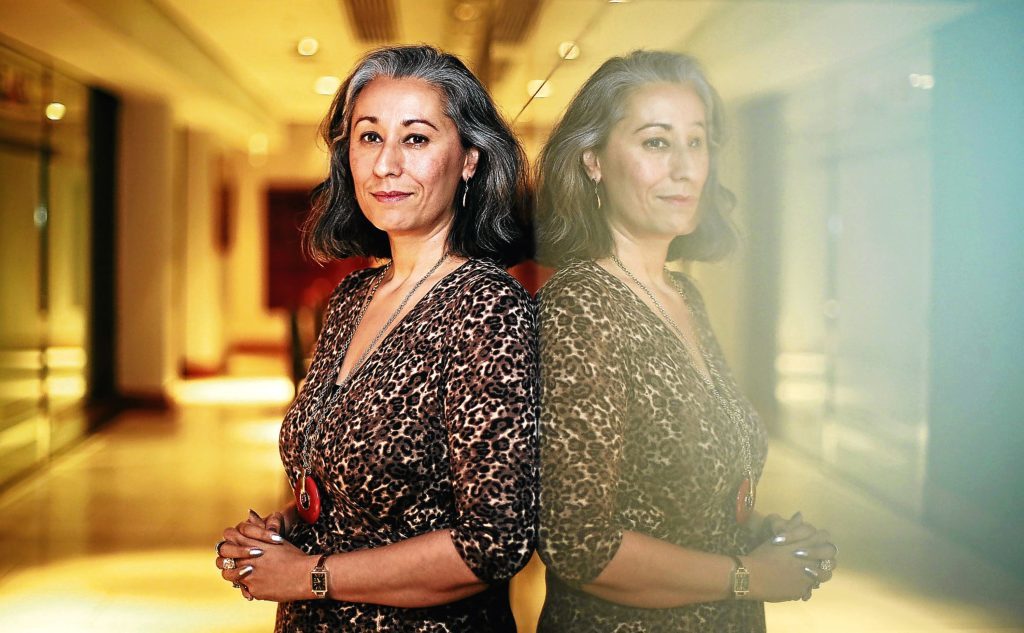 By Moi Ali, consultant and former member of the Scottish Police Authority
We're lucky to have a police service that, by and large, we can rely on.
Throughout my time in criminal justice I've met upstanding, courageous women and men serving their communities, looking out for the vulnerable, and helping us when we become victims of crime. They run towards danger when we run away from it.
But, as in all professional groups, there are bad apples, and bad attitudes too. Left unchallenged, these can – and in Police Scotland, have – created an unhealthy culture of racism, sexism, misogyny and homophobia.
Don't take my word for it. These are the findings of distinguished lawyer Dame Elish Angiolini in her recent report for the Scottish Government. I've no reason to disbelieve her. Insiders have told me that calling out this culture can damage careers – not those of the perpetrators, but of the brave officers who speak up and report it. Whistleblowers get hounded out. Those who stay frequently have their lives made a misery. The Scottish Police Federation, which exists to support officers, has not represented all its members equally – again this is not just my view, but the evidence from the report.
Dame Elish has called for an independent review of equality matters at Police Scotland. But we don't need another review to tell us what we already know. No more reports, no more inquiries, no more inspections. Just effective action. Root out officers who fail to show the policing values of integrity, fairness and respect. Reward those committed to working collegiately and serving Scotland's diverse communities.
A more inclusive workplace will stem the haemorrhage of female and minority ethnic talent. Dame Elish wrote about the loss of enthusiastic, intelligent and public spirited officers due to unequal treatment, and as a result of not feeling included, valued or listened to. Let's nurture the good officers, let them flourish and create a police service that better reflects society across Scotland.
Dame Elish nailed it when she said: "If officers behave badly towards each other, the prospect of fair treatment to members of the public is greatly diminished," or as a serving police officer put it, "if you treat the people inside the organisation badly, the likelihood is that you will also treat people outside the organisation badly."
That's why police culture is a matter for all of us, not just for cops.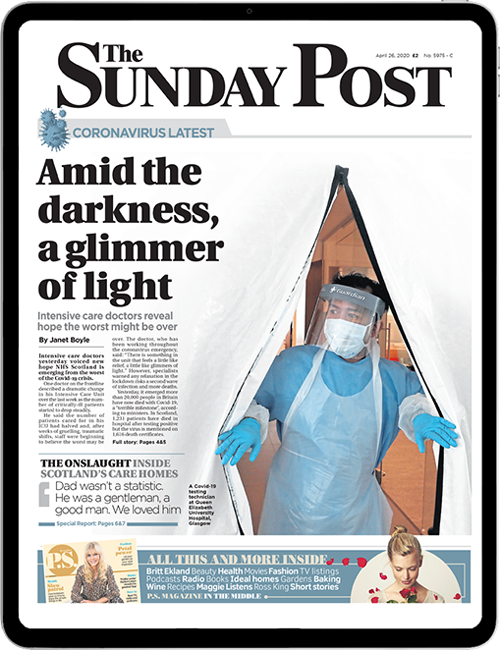 Enjoy the convenience of having The Sunday Post delivered as a digital ePaper straight to your smartphone, tablet or computer.
Subscribe for only £5.49 a month and enjoy all the benefits of the printed paper as a digital replica.
Subscribe