The lost year: Holiday villagers of Plockton on the true cost of lockdown
By
Sally McDonald
May 17, 2020, 9:02 am
Updated: May 20, 2020, 12:01 am
It is a jewel in the Highlands. Pretty, palm-lined Plockton on the shores of Loch Carron has inspired writers and filmmakers.
Its bleach-white bays and tiny islands were inspiration for Peter Pan author JM Barrie's Island of Lost Boys, and the setting for the 1990s TV series Hamish Macbeth, starring Robert Carlyle. And each year its tiny population of 468 swells as visitors arrive from around the world.
According to the Great Britain Tourism Survey, this tiny slice of heaven on earth typically welcomes 27,000 UK visitors, who each year spend £4 million in the area. But today its streets are empty and Covid-19 has left villagers fearful of what lies ahead as they attempt to build plans for life after lockdown.
The Sunday Post speaks to those for whom Plockton is not just a home, but a livelihood.
---
The Music School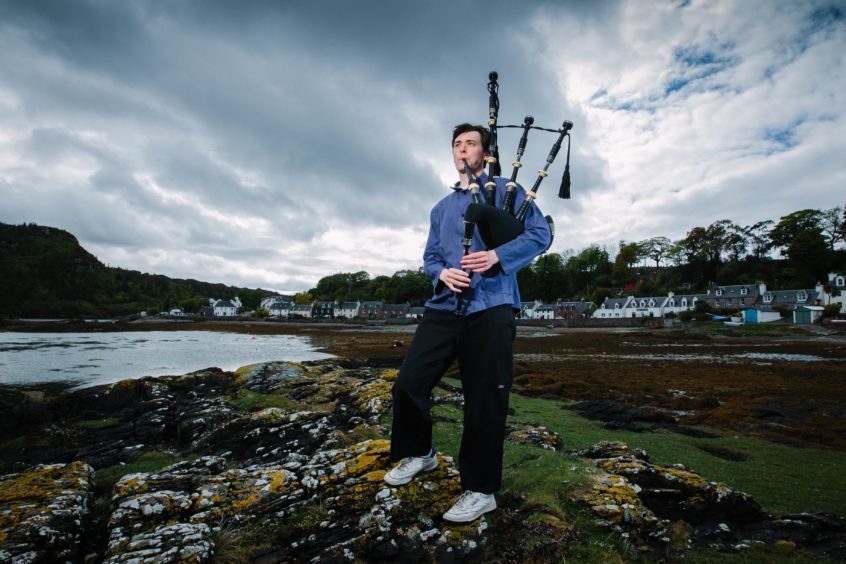 Coronavirus struck The National Centre of Excellence in Traditional Music based at Plockton High School just as it was planning its 20th anniversary celebrations.
Director Dougie Pincock, 58, revealed its celebratory concerts due to take place in Plockton and Glasgow are on hold, as is the release of its annual CD – the 20th since its inception.
Its 19 young students from across Scotland had to return home when the school closed suddenly after a student developed a cough in the days before lockdown.
Dougie said: "Fortunately, the student was fine but procedures were followed. The place was shut down and people were isolated. Then lockdown happened. It's a blow.
"We normally have a major concert in June that attracts an audience of 250-300. People plan their holidays around the Plockton concert. Some book accommodation a year in advance.
"We have released a CD every year since we launched. I am not having a gap in the chain after 20 years but how we will do it remains to be seen. It depends on when we get back to some kind of normal operation in September or October. It might be a cut-down version."
In the meantime, the school is teaching its students online. Dougie, who tutors flute and whistle, added: "There are positive stories to come out of this mess and I consider our experience one of those. We are keeping students engaged and our self-employed tutors paid."
The Seal Tours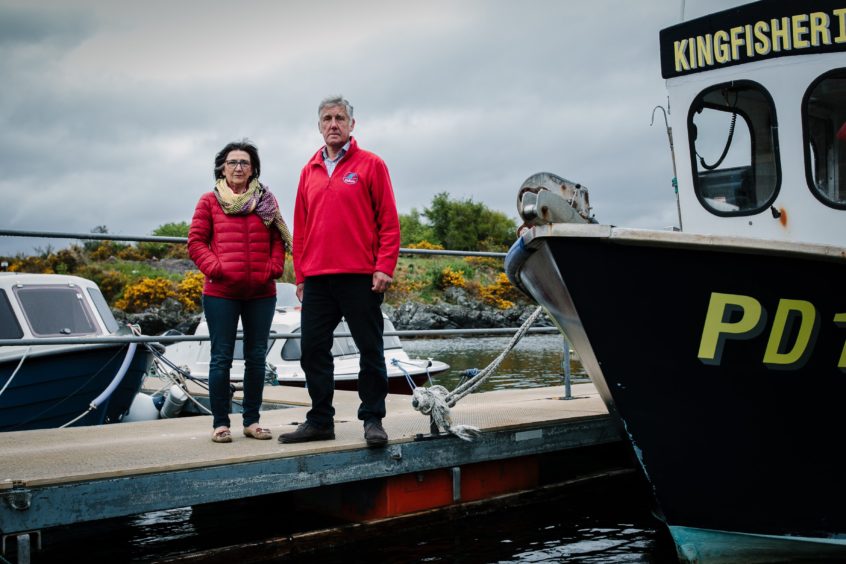 Calum Mackenzie has been at the helm of Calum's Seal Trips in Plockton for four decades. His wife Jane has run the village gift shop for more than 30 years. They also let a self-catering cottage.
Coronavirus means that, for the first time, they have had to shut down their seven-day-a-week seasonal businesses.
The couple, who have been married for nearly 44 years, are counting the crippling costs of coronavirus.
Jane said: "We have lost all of our income for the year. Like us, most people in tourism work for six months and make what they can then.
"Right now we are relying on money from last year we put aside. We have applied for government support for businesses with an income under £50,000, but we don't know yet if we will get it.
"I also claimed for a £10,000 grant for the shop from the government and got it and we have furloughed our employees."
Calum said: "It is like having a gap year. The village is so quiet. We only see locals."
The Community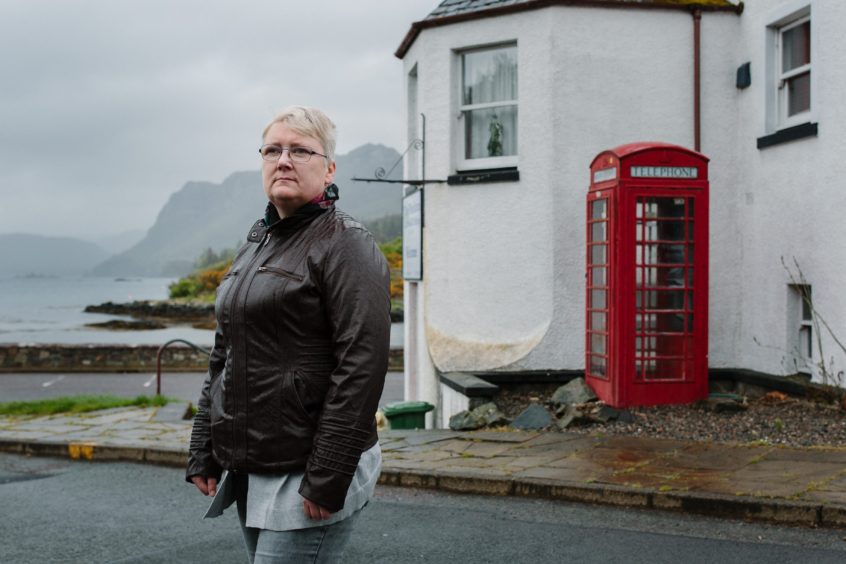 Elspeth MacRae, 50, is proud to be Plockton born and bred. The 50-year-old, who was a seasonal worker in the village's popular Harbour Fish Bar until coronavirus brought about its temporary closure, revealed she has never been more proud of her community than now.
She told The Sunday Post: "The people of Plockton are wonderful. Everyone is obeying the rules and everyone is pulling together, looking out for one another.
"The only thing open in Plockton is The Shores shop and it has expanded its stock to provide most things people need."
It is opening with strict safety measures in place for a few hours every day, seven days a week.
She said a WhatsApp group had been set up to enable villagers to help one another, and added: "We have a great postman who lives in the village and brings Plockton's mail, along with any prescriptions people need."
And every Thursday night at 8pm, Plockton piper Cameron Sharp, 21, a former pupil of the music school where his mum Rhona is administration assistant, steps out to play his bagpipes in honour of key workers.
Elspeth said: "It is a very special moment. The whole village turns out and claps."
She said: "Regular holidaymakers to Plockton from across the world have been in touch and say they don't want to bring it [the virus] to us. While we want the tourists back, we do not want them to come until it is absolutely safe."
The Outdoors School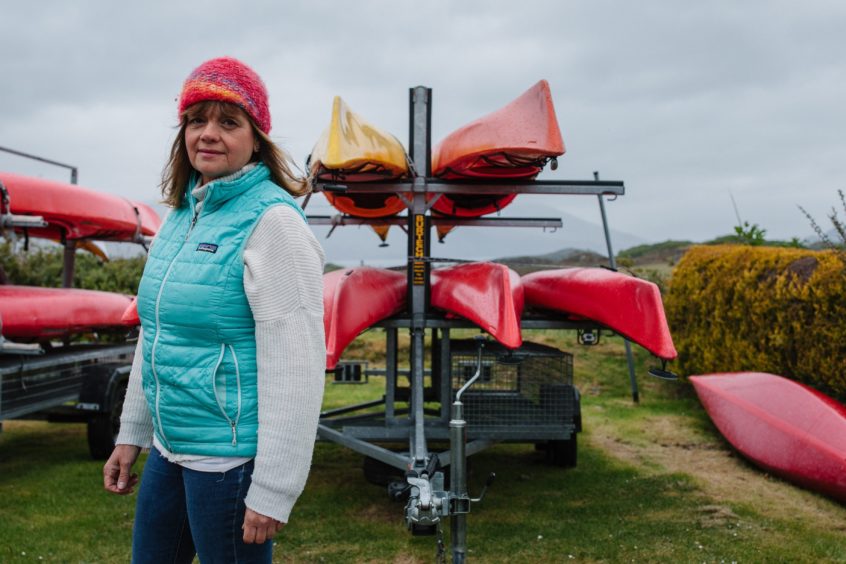 Alison French, owner of Sea Kayak Plockton, has written off this financial year.
In February and March bookings had flooded in and it was to have been an exciting year for the company whose 10th anniversary coincides with VisitScotland's 2020 Year of Coasts and Waters.
Alison had planned a 90-strong, celebratory Sea Kayak Carnival in September, over which a question mark now hangs. She said: "As coronavirus hit everything dried up. The prospect of being able to work this year is negligible. I am not looking at being able to function again professionally until the early part of next year.
"Realistically, from a business point of view, I won't see any income come in until the very end of this year or the beginning of next. However, I did get in touch with my customers who have been brilliant. They all agreed – bar one or two – to postpone their kayaking experience until next year, allowing me to hold on to the money, for which I am extremely grateful. If it had not been for that I dread to think where I would have been financially."
But Alison has still taken "a big financial hit".
She explained: "Seasonal income is what keeps us going for the whole year and I have lost that for this year. I will be eligible for a government support package but funds will not be available until June and it is a case of clawing my way through until then.
"This year is a write-off but I am hopeful next year will be good. These outdoor experiences will be what people crave when we return to some sort of normality."
The Restaurant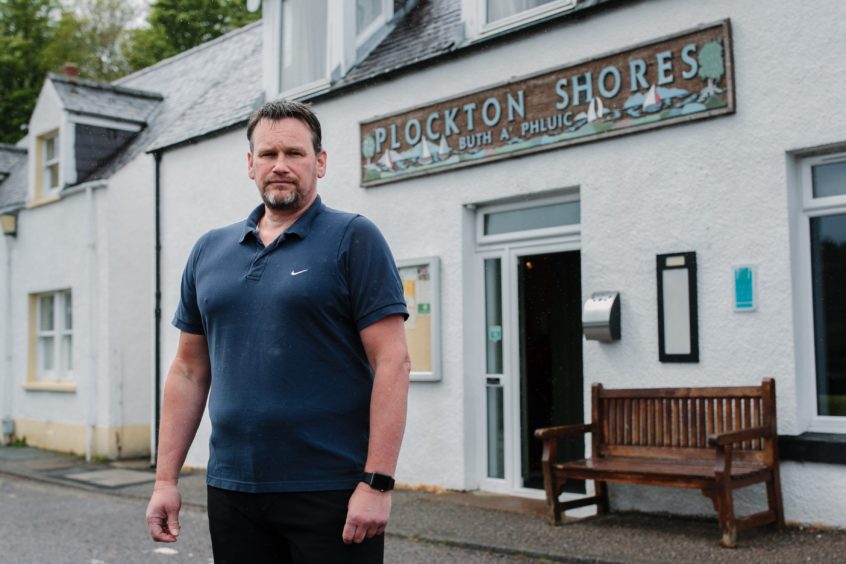 Stephen Mclachlan, 48, took over The Shores Plockton seafood restaurant and shop in October. He had been looking forward to a bumper tourist season.
He said: "This isn't about me, it's about The Shores restaurant, its seven employees, and the locals and tourists it serves.
"I have three full-time and four part-time staff. I was about to take on another full-time person but couldn't because of the crisis.
"We have not yet received government support but if we do it will be a drop in the ocean. I will still have wages to pay in the winter months when I have fewer customers. I have written off this season.
"Even when the public are allowed to, I don't think they will have the faith to go out. They will be too nervous.
"For now, we are surviving by expanding the range of essential goods in our shop. People ring up and order or come to the shop door and place their order there. Staff pick the order and key it into the till. I am running at a loss but I am trying to struggle on."
The Holiday Lodges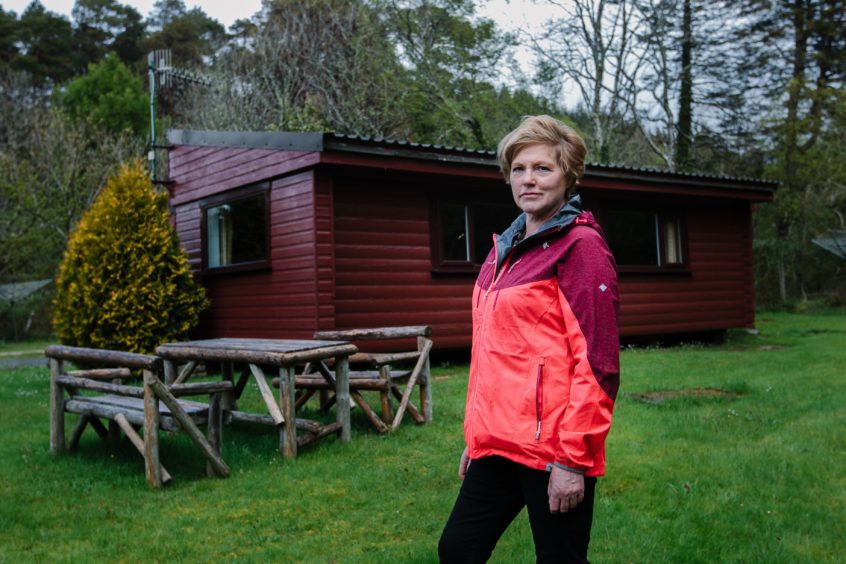 Sue Atkinson has been running Duirinish Holiday Lodges on the outskirts of the village for 16 years. She lives in one of the 10 lodges that cater for 50 people. She operates from Easter to October.
Sue told The Sunday Post: "We are usually fully booked but we have been closed since lockdown started. We've pretty much lost a whole year's income. I have lived through a whole winter with no income, now spring and probably summer. Then it will be winter again. It will be 18 months without an income.
"People I would have employed over summer won't have jobs although I am trying to give them work where I can – like painting and maintenance.
"I have applied for a small business grant based on my rates and that is £10,000. And I've just had a letter from the government to register for the self-employed payment, but that doesn't kick off until June. I am living off what I have in the bank. But my clients have asked me to hold on to their deposits for future holidays.
"I count myself fortunate because I don't have business loans, and I am in lockdown in a beautiful place."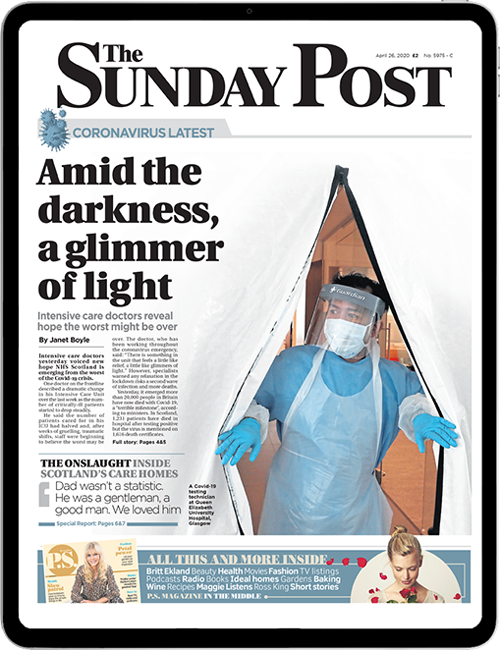 Enjoy the convenience of having The Sunday Post delivered as a digital ePaper straight to your smartphone, tablet or computer.
Subscribe for only £5.49 a month and enjoy all the benefits of the printed paper as a digital replica.
Subscribe