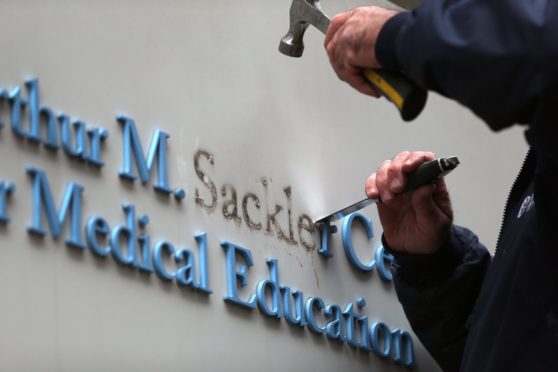 Investigative journalist Patrick Radden Keefe has exposed the cynicism and criminality at the heart of America's opioid epidemic.
His new book, Empire Of Pain, details the role of the Sacklers in Purdue Pharma which unlawfully promoted its painkiller OxyContin.
The family is facing multiple lawsuits for encouraging over prescribing of the drug that is linked with the overdose deaths of hundreds of thousands of Americans.
Radden Keefe had access to thousands of court documents and decades of internal emails while researching his book. He also interviewed some 200 people close to the Sacklers and the inner workings of Purdue.
He said: "I present a forensic case that some members of the Sackler family were very intimately involved in the management of this company during the period of time which we now know the company was engaged in conduct that was criminal. For a long time people didn't connect the dots. For a long time you had a company, Purdue Pharma, which was in real disrepute. The first time they pled guilty to criminal charges was in 2007. People knew that this drug OxyContin had addicted hundreds of thousands of people and was the tip of the spear of the opioid crisis.
"What Purdue did in the 1990s was initiate a sea change in the culture of prescribing. It was a very strong opioid painkiller and they suggested it should be used even for moderate pain. They set out to persuade doctors that it wasn't addictive and made claims about the drug that turned out not to be true.
"So you ended up with millions of people in the US addicted to opioids and for many of them the on-ramp was prescription drugs. Until a few years ago, nobody really connected this family to the crisis.
"Until a few years ago, they were being celebrated, these institutions would take their money, the name was going up left and right, and the truth hadn't caught up with them."
Radden Keefe, who writes for the New Yorker and previously wrote Say Nothing, an acclaimed book about the Troubles in Northern Ireland, said the Sacklers have long used philanthropic donations to improve their reputation.
He said: "There has been an obsession in that family, dating back seven decades, with this idea of family branding – putting the family name on elite cultural and medical institutions to burnish the family reputation. People look at what happened with OxyContin and feel that there is reputation laundering happening. An issue that the Sacklers have raised themselves is when they give this money there is a naming rights agreement and that's a binding contract."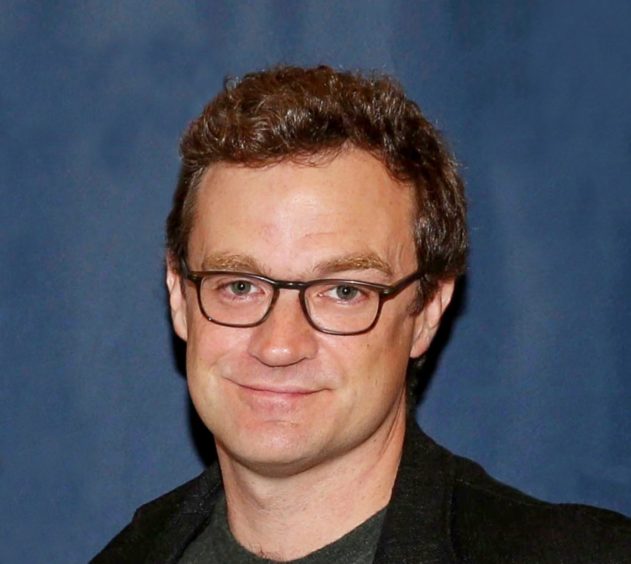 Despite this, a growing number of beneficiaries of Sackler money have removed the family name, including the Louvre in Paris, Tufts University in Massachusetts and New York University. The Metropolitan Museum of Art in New York recently announced they would consider renaming the Sackler wing.
Radden Keefe said: "You're starting to see a domino effect and it would not surprise me if that creates some pressure on these Scottish institutions as more and more prominent institutions say they find this name repugnant. For these institutions it's quite awkward because I think a lot of them did know that they were taking this money and celebrating this family but there was something sordid happening behind the scenes.
"I think there was a hope the public wouldn't wake up to this. For the universities there was a hope the students wouldn't wake up to this.
"I'm actually sympathetic to these institutions now because they're in a bind. They may not want to take down the name because that would cause legal trouble with the Sacklers, but if they leave it up it's a badge of infamy at this point."
The author also criticised Glasgow University for failing to mention OxyContin in an online biography of Mortimer Sackler, who ran Purdue along with his brother Raymond.He said: "If you have an allegiance to the family and the only way to maintain that allegiance is to paper over the fact that the vast bulk of their wealth came from this company that pled guilty to criminal charges, and that many people blame for creating a public health crisis that killed hundreds of thousands of people, that does not seem to me a sustainable position."
The Sacklers' representatives, who say the family always acted responsibly and ethically, have come up with a bankruptcy plan for Purdue that would protect the bulk of the billions of dollars made from OxyContin and also protect the family from further legal action. The restructuring is at the centre of a collective settlement worth several billion dollars with more than 600,000 claimants who say the firm aggressively marketed OxyContin as a non-addictive painkiller, contributing to thousands of opioid-related overdoses.
Radden Keefe added: "They will only give that money if they are released from any future lawsuits and they have said they do not want to give any admission of wrongdoing. It is a bit ridiculous because you would not pay $4.2 billion if you hadn't done anything wrong.
"That's what they are proposing to pay but half of the states in the US say that's not enough. If that figure was agreed to they will end up keeping most of their fortune, so they'll walk away with billions and billions of dollars. That money will be in effect untouchable."
A statement from the Dr Mortimer Sackler family said: "Our focus is on concluding a resolution to litigation that will signal the beginning of a far-reaching effort to deliver help to people and communities in need. Once confirmed, it provides for the Sackler families to pay $4.275bn, in addition to dedicating the value of their ownership of Purdue, all of which will fund life-saving overdose reversal and addiction treatment medicines, as well as important programs dedicated to prevention, education and research."
Daniel S Connolly, attorney for the Raymond Sackler family, said Empire of Pain was an unfair portrayal, saying: "This author has refused to correct errors in his past reporting and also blatantly violated journalistic ethics by refusing to meet with representatives for the Sackler family during the reporting of his book."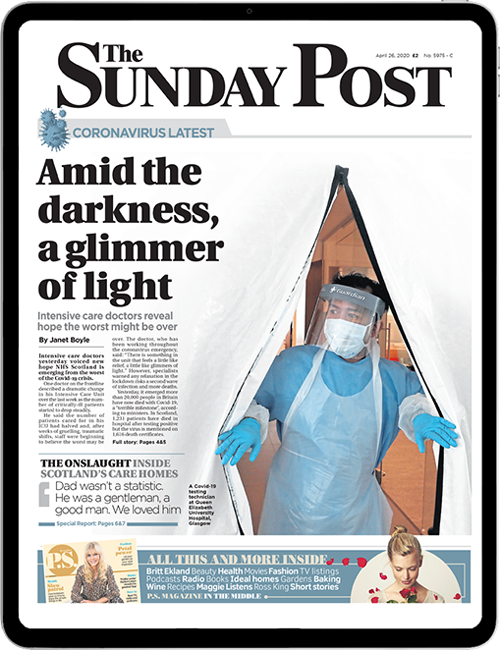 Enjoy the convenience of having The Sunday Post delivered as a digital ePaper straight to your smartphone, tablet or computer.
Subscribe for only £5.49 a month and enjoy all the benefits of the printed paper as a digital replica.
Subscribe