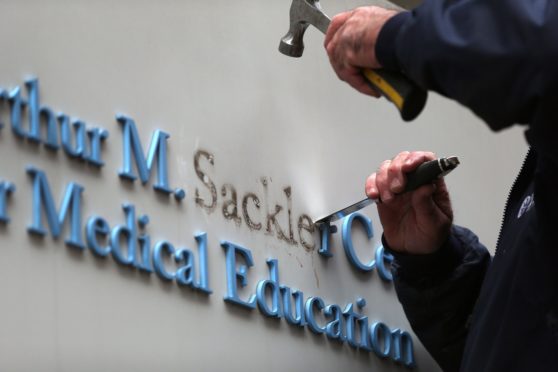 A Scots university has bowed to pressure and removed the name of billionaire American donors from a research unit after the family was accused of fuelling a drugs catastrophe linked to more than 400,000 deaths in the US.
Glasgow University said it has removed the Sackler name from the facility at the neurosciences building at the NHS flagship Queen Elizabeth University Hospital in the city.
Removal of the sign, which was still in place on Friday morning, came days after we told of mounting pressure from campaigners and the NHS. NHS Greater Glasgow and Clyde confirmed the sign has been taken down, adding: "This is something we were supportive of."
The Sackler family made an estimated $8 billion from the highly addictive painkiller OxyContin which was unlawfully marketed in the US as safer than alternative drugs by the family pharmaceutical firm Purdue.
Institutions around the world have removed the Sackler name after taking billions of dollars of philanthropic donations, often conditional on them prominently displaying the family name. However, Glasgow and Edinburgh universities have resisted calls from campaigners to cut ties.
A glowing biography of Mortimer Sackler remains on the Glasgow University website and the institution has no plans to strip an honorary degree from the late co-founder of Purdue.
Edinburgh University has no plans to rename the Sackler Centre for Developmental Psychobiology, which was part-funded by the family.
Aamer Anwar, a human rights lawyer and former rector of Glasgow University, said: "It is sickening to see the Sackler name attached to anything associated with the pursuit of medical excellence, no matter how much money they offer. The last thing any teaching hospital or university should want to be associated with is the needless deaths of hundreds of thousands from addiction and overdose."
Last week a court ruling in the US allowed Purdue to begin soliciting support for a controversial bankruptcy plan that would shield the Sackler family, who deny any wrongdoing, from litigation tied to the opioid crisis. More than 600,000 claimants will now start to receive ballots regarding the plan.
In 2019, Purdue Pharma, ­facing a wave of lawsuits, filed for bankruptcy before the Sacklers paid $225 million in damages. Under the new plan, the family says $4bn will be spent on addiction treatment, education and research.
Student presidents at both universities have said the institutions should stop using the Sackler name on its facilities.
Peter Gordon, a recently retired psychiatrist who campaigned for a transparent register of pharma company donations to NHS staff, said Scottish Government ministers should back them. He said: "It is a disgrace the Sackler name is used by the University of Glasgow and the University of Edinburgh. It is my view this signposts to all that commercial interests have been put ahead of informed consent and patient safety.
"I would hope the removal of the Sackler name, and Mortimer Sackler's honorary degree, would have the full support of the Scottish Government.
"As an NHS doctor of 25 years, on a daily basis, I came across patients who were suffering from the effects of dependence on prescribed painkillers such as OxyContin. They took these drugs in good faith but found they could not stop without withdrawal effects, which could be very severe and protracted. My overall fear is that prescribed harm will continue to rise and that even more lives risk being ruined."
Ian Hamilton, ­associate professor in addiction at York University, said: "The Sackler name should be removed because this research is being funded on profits made from a drug that led to many people dying prematurely due to overdose. It is buying respectability by funding research into debilitating diseases but you have to ask yourself how clean the money is. Essentially, it is on the backs of numbers of Americans who died through overdoses."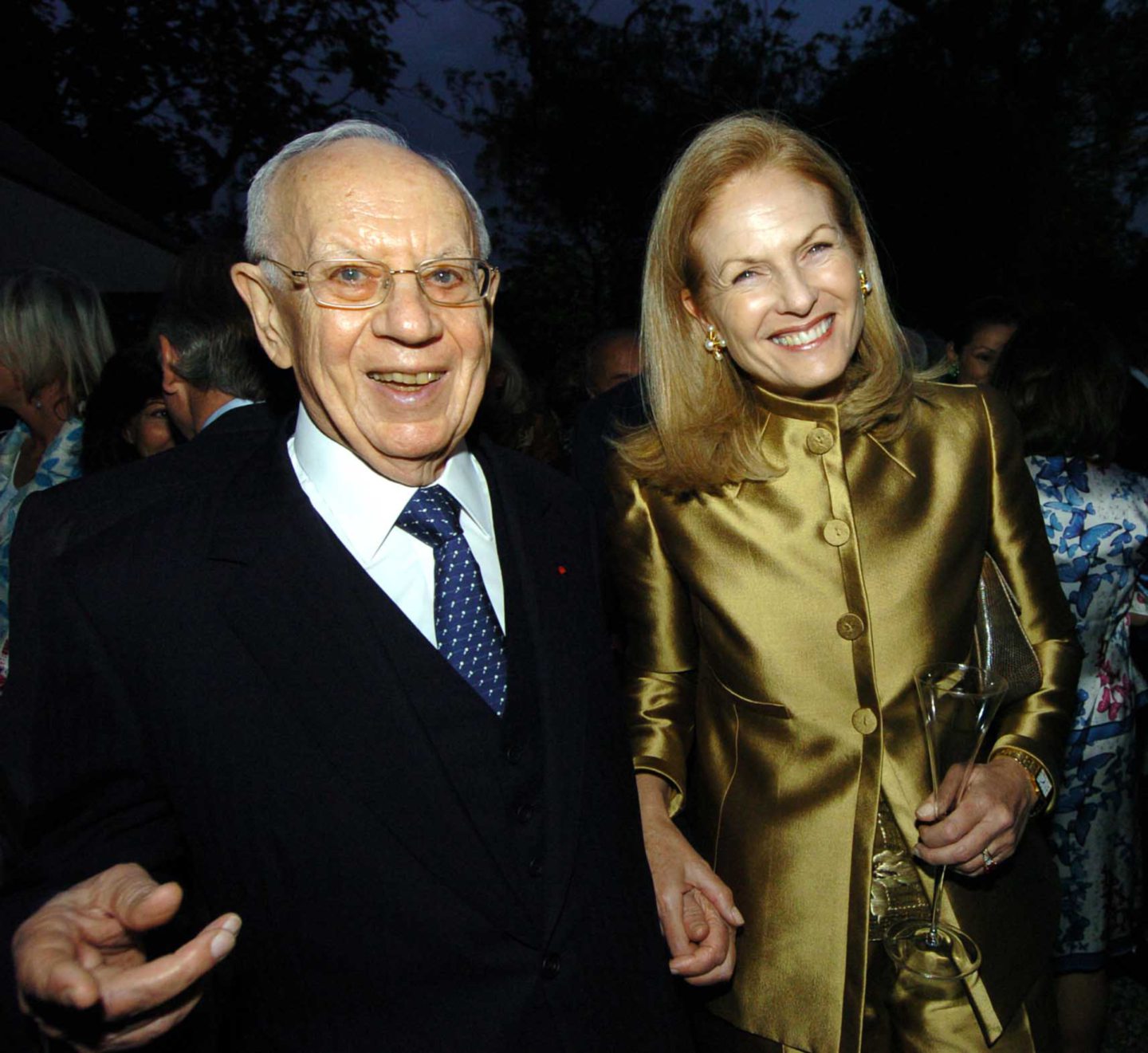 Politicians have also called on the universities to stop using the Sackler name. Conservative MSP Miles Briggs has asked Health Secretary Humza Yousaf to intervene.
Briggs said: "It is clear that pressure is mounting on Glasgow and Edinburgh Universities to seriously consider the appropriateness of their relationship with Sackler and remove the name and strip Mortimer Sackler of his honorary degree. It's unacceptable for organisations to bury their heads in the sand.
"I will write to Health Secretary Humza Yousaf to ask him if he will hold talks with the universities to demand the removal of the Sackler name."
Edinburgh West MP Christine Jardine, a former Glasgow University student, said: "It's sending the wrong message for Scotland to be honouring those whose work has been linked to the addiction crisis in the US and around the world."
Former MSP Dorothy Grace Elder, who is secretary of the Cross Party Group on Chronic Pain in the Scottish Parliament, said: "All the dirty money should be given to aid for the victims, but without glorifying the Sackler name."
Glasgow University said: "Public acknowledgment of Sackler funding has been removed from QEUH facilities."
Edinburgh University said: "We have received no funding from the Sackler Trust in over two years and can confirm that we do not have any buildings bearing the Sackler name.
"We have representation from Edinburgh University Students Association on the University Committee, which considers and advises on whether the source and purpose of prospective donations and philanthropic fundraising are ethically acceptable and will, of course, be open to discussing any proposals they wish to make there."
Last week, the Sackler family said: "Our focus is on concluding a resolution to litigation that will signal the beginning of a far-reaching effort to deliver help to people and communities in need. Once confirmed, it provides for the Sackler families to pay $4.275bn, in addition to dedicating the value of their ownership of Purdue, all of which will fund life-saving overdose reversal and addiction treatment medicines, as well as important programmes dedicated to prevention, education and research."
---
A prominent philanthropist and great supporter of the University

Glasgow University's online tribute to Mortimer Sacker
Despite removing his family's name from the research facility named after them, fulsome tribute is paid to Mortimer Sackler on Glasgow University's website.
The tribute does not mention OxyContin or how it was accused of fuelling US drugs catastrophe linked to more than 400,000 deaths…
---
Dr Mortimer Sackler (1916-2010) was an American physician and entrepreneur. He was chairman and co-chief executive of Purdue Pharma, a leading American pharmaceuticals company. Alongside his brothers Arthur and Raymond, he used his fortune from the pharmaceutical industry to become a prominent philanthropist and he greatly supported the University of Glasgow.
Sackler was born on 7th December 1916 in Brooklyn to Isaac and Sophie (nee Greenberg), Polish Jewish immigrant Brooklyn grocers.
After attending Erasmus Hall High School, Sackler sailed to the UK in 1937 and, with the help of Glasgow's Jewish community, enrolled at Anderson's College of Medicine, an institution that became part of the University of Glasgow in 1947. He attended the College between 1937-1939.
His brothers Arthur and Raymond also studied at Anderson's College in the years 1937-39 and 1938-40 respectively. Mortimer Sackler was prevented from finishing his degree at the University by the outbreak of the Second World War and finished his MD degree in Massachusetts. Dr Mortimer Sackler and his brothers bought the New York pharmaceuticals company Purdue Frederick Co in 1952. All three were research psychiatrists.
Mortimer Sackler received an honorary degree from the University of Glasgow in 2001 for his support of the University. He funded the Sackler Institute of Psychobiological Research, a research unit at the Southern General Hospital which investigates neuro-psychiatric disorders in association with the Sackler Institute at the University of Edinburgh. The Institute was opened in 2004.
Dr Mortimer Sackler died on 24th March 2010.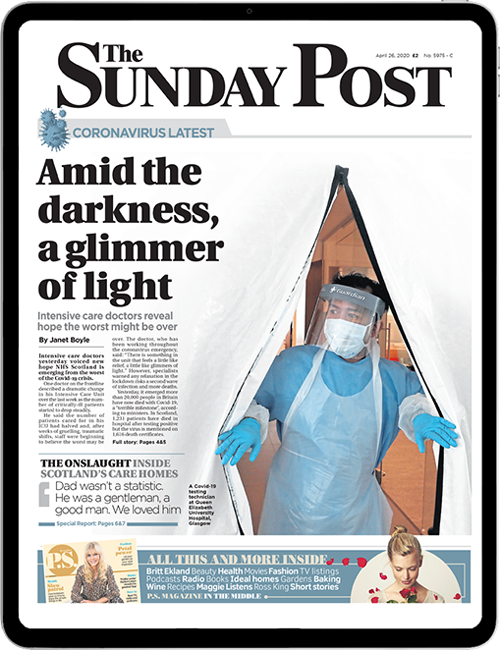 Enjoy the convenience of having The Sunday Post delivered as a digital ePaper straight to your smartphone, tablet or computer.
Subscribe for only £5.49 a month and enjoy all the benefits of the printed paper as a digital replica.
Subscribe