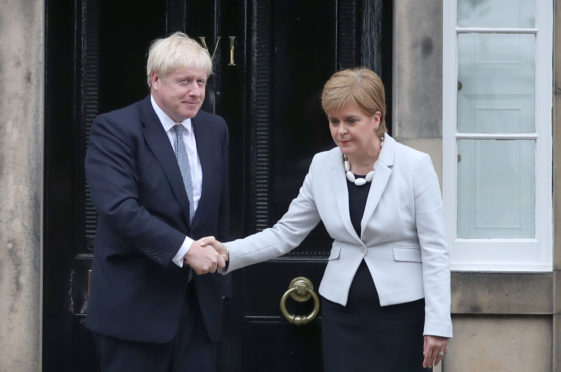 The SNP will present itself as a single-issue party at the next UK election, aiming to make Scottish independence the sole issue in what Nicola Sturgeon has called a "de facto referendum". It is a sign of understandable frustration with Westminster's refusal to concede a referendum.
In her statement, the SNP leader quoted the late Kenyon Wright: "What if that other voice we all know so well responds by saying, 'We say no, and we are the state'? Well, we say yes – and we are the people." She seems unaware this soaring rhetoric proved ineffective.
It is far from clear why the UK Government would accept the SNP's interpretation of the election as a referendum. The SNP cannot begin independence negotiations if the UK refuses to negotiate. And there is no prospect of the international community accepting a majority SNP vote as a mandate for a unilateral declaration of independence. What then? This will be asked repeatedly by voters, journalists and opponents throughout the campaign.
Is parliamentary disruption or civil disobedience contemplated? It is easier to imagine opponents' lurid campaign messages than how the SNP will handle this question.
There have been single-issue parties contesting elections before. James Goldsmith's Referendum Party campaigned for an EU referendum. It polled less than 3% in 1997 but put the Tories under pressure. But the SNP's tactic is not an electoral threat to the Tories. By further polarising Scottish politics, the SNP has thrown a lifeline to Scottish Tory MPs, who will be more than happy to make independence the dominant issue in the election. Winning 45% of the vote for the SNP will have less impact than Goldsmith's 3% and seen as a defeat.
This may encourage Labour to come up with an alternative in this polarised political environment. There are no shortage of ideas from the left's proposals in Remaking The British State, work being completed by Sarah Boyack, the Commission under Gordon Brown, and debates in Wales and across many English regions. There is now an even greater incentive to firm these up into a coherent package in time for the election.
Winning 50% of the vote is a tall order for the SNP. The SNP all but touched 50% in 2015 in the wake of the independence referendum but it did so by repeatedly maintaining it was not calling for another referendum. Many voters who might have considered voting SNP but were unsure about independence may be put off.
Tactics borne of frustration may have short-term appeal to the party faithful but longer-term consequences need to be thought through carefully. Strategic thinking requires leaders to think many moves ahead. This looks like a last desperate throw of the dice from a leader aware that her record in government is increasingly coming under question and seeing independence support stalling, having failed to rise as expected after Brexit. It is a massive gamble and likely Nicola Sturgeon's last hurrah. The danger is that it will leave her party with a very unhappy legacy.
At some point another referendum on Scotland's constitutional future will happen but it will need to be one that offers more choice following inter-party negotiations. Opponents of independence or a referendum might take satisfaction in this turn of events, believing that the SNP frustration has led to a major blunder that will cost the nationalists dear.
But, even if the SNP fails to win 50%, it is likely to perform strongly and the issue will not disappear. It is incumbent on its opponents to help find a way forward. Agreement will have to be found on how to break the deadlock.
---
James Mitchell is Professor of Public Policy at Edinburgh University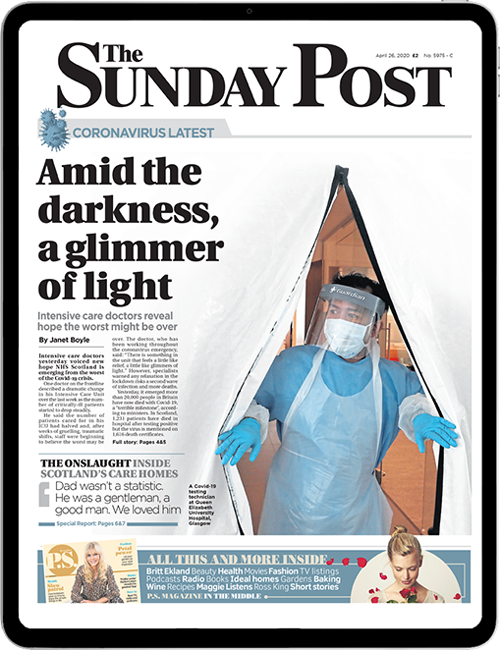 Enjoy the convenience of having The Sunday Post delivered as a digital ePaper straight to your smartphone, tablet or computer.
Subscribe for only £5.49 a month and enjoy all the benefits of the printed paper as a digital replica.
Subscribe