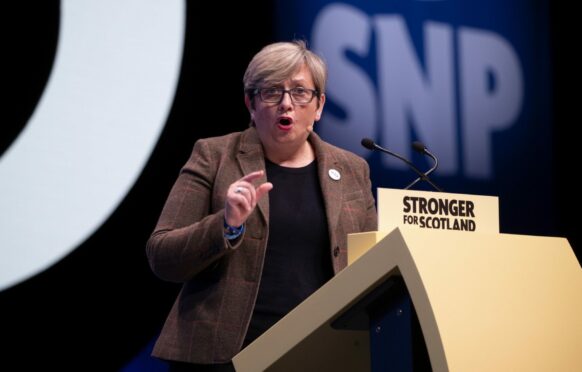 Scotland is in a political union with England and, as was said many times by Tory Brexiteers about the European Union, "it's not a hostage situation". Political unions can be dissolved and Scotland is not bound as part of the UK come what may.
Brexit has both propelled the need for Scotland to return to the status of an independent country, free to make its own choices in international partnerships and highlighted the irreconcilable differences between the two major nations of the United Kingdom. It has also permitted a careless, overbearing and disrespectful administration at Westminster to imperil the union with its total disregard for devolution across the UK and its continual law breaking.
I have never advocated for a "wildcat" or illegal referendum. It would be odd if I had given my legal background and the fact I was the lead litigant in the case which found Boris Johnson's prorogation of parliament unlawful.
Therefore I am pleased and relieved that the first minister is now pursuing a strategy which I have argued for behind the scenes for years and publicly in a series of newspaper articles and speeches in 2020 including at the Playfair Library in Edinburgh in February and online when I gave the annual lecture to the Welsh Governance Centre in December 2020.
Those of us who have advocated this route have not done so because we see litigation as a magic bullet or a fast track to independence. It patently is not. Rather we believe that testing whether Holyrood has the power to pass a bill to hold a referendum should be part of a multi-faceted strategy to move us away from the current impasse and stop talk about Section 30 orders and seeking "permission" to act from Westminster.
The actions by the first minister have clearly done that and the establishment of a new constitutional convention should follow. Played properly, whether or not the UK Supreme Court rules in favour of the Scottish Government, this can be a win/win strategy.
If it rules in our favour, then we can have a consultative referendum with full legal backing which unionists will find hard to boycott and the result of which the UK Government and international community will need to recognise. Indeed, I would hope that the UK and Scottish Governments would come together and agree a successor to the Edinburgh agreement, that both sides would respect and enact the result of the referendum.
If the court take a narrower view of devolution and side with the English concept of parliamentary sovereignty rather than looking at the wider Scottish constitutional context then any continued impasse and refusal by the Westminster government will only increase support for Scotland to become independent.
Pleased the strategy I've advocated for has now been adopted & the legality of a @scotparl #indyref2 bill will be tested in court with a fallback position. Important to note that the political mandate to hold #indyref2 is already won. https://t.co/2OtCNVvlNW

— Joanna Cherry QC (@joannaccherry) June 28, 2022
This strategy should also scotch the myth that the SNP is in any way contemplating an "illegal referendum" which is an important message for us to get out.
There are lessons for my party to learn along the way. The pillorying of people who have put forward these alternative strategies by a small but noisy group of activists who so shamefully booed colleagues advocating for the General Election fallback strategy at our October 2019 conference was unacceptable.
Likewise, the small but noisy band who have dedicated themselves to making my life difficult since I first suggested the litigation aspects of the strategy and dared to demur from the leadership on other issues should reflect on their close-mindedness.
What we have seen over the last few days though is that the enthusiasm of the broad and energised Yes movement has been further galvanised by this announcement. Make no mistake, Scotland has routes to independence.
---
Joanna Cherry QC is SNP MP for Edinburgh South West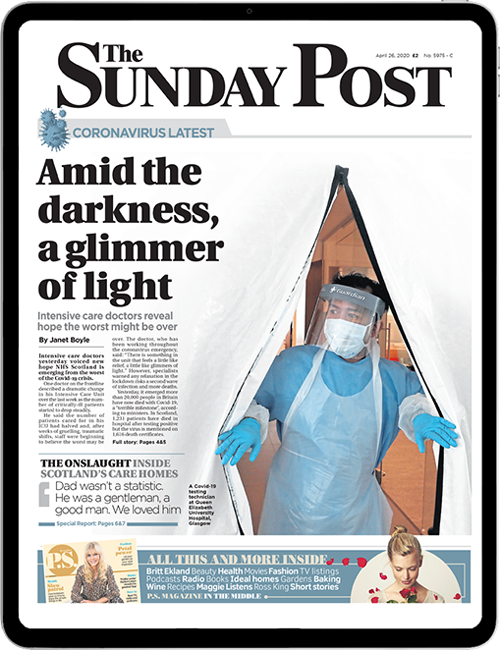 Enjoy the convenience of having The Sunday Post delivered as a digital ePaper straight to your smartphone, tablet or computer.
Subscribe for only £5.49 a month and enjoy all the benefits of the printed paper as a digital replica.
Subscribe