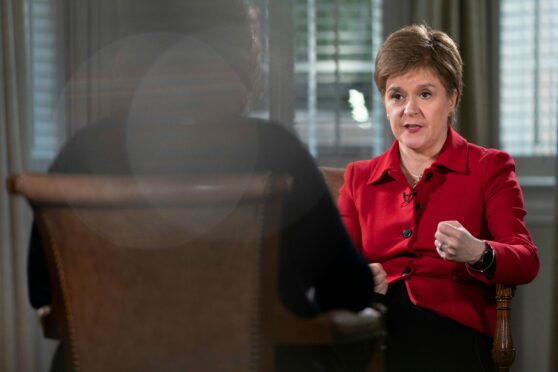 Opponents of independence were yesterday urged to produce an alternative blueprint for Scotland's future within the UK in response to the SNP's plan for a second referendum.
Nicola Sturgeon has announced her intention to treat the next General Election as a "de facto" referendum if the Supreme Court rules out a unilateral poll without Westminster's agreement. She said the SNP's election campaign would be fought on the single issue of independence and that winning more than 50% of the vote would be a mandate to pursue leaving the UK.
Opponents, however, accused the first minister of arrogance and delusion, saying a General Election could not and would not be fought on a single issue and suggesting her supposed route to another poll on the constitution was more to do with appeasing her party than reality.
Yesterday, politicians, campaigners and academics warned that insisting the time is not right for another referendum is not enough and opponents of independence must be galvanized to draft a new future for Scotland within the United Kingdom, one capable of winning consensus support.
Former Labour First Minister Henry McLeish urged his party to offer an alternative to independence and Boris Johnson's "brutal unionism".
He said: "Labour has to acknowledge that change is urgently required at Westminster and has to talk up what these changes are. We surely ­cannot be interested in having a kind of binary Brexit vote where one idea scrapes through by one or two per cent. Brexit has left a poisonous legacy and Scotland, if it wants to move forward in any direction, has to have a consensus or work towards a consensus."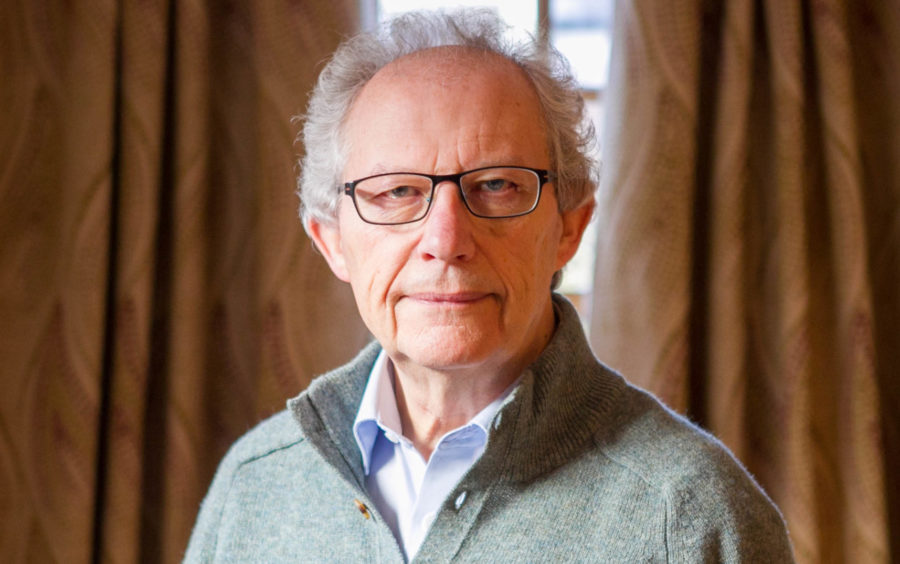 Full fiscal federalism, devo max and devo plus are among the proposals previously mooted to give more powers to Scotland. McLeish said: "I don't think we should be getting bogged down in whether we should have federalism or home rule right now. It's more important the Westminster government starts to take the issue seriously. But the Conservative Party looks way, way out of sync with a modern union. Labour at Westminster has to start to shift the debate, which says we need a solution for Scotland but that it should be part of a solution for the United Kingdom."
Last night, a Panelbase opinion poll for the Sunday Times put support for independence at 48% and against at 47% with 5% saying they did not know. It suggested 44% oppose a referendum in October 2023, with 43% in favour, 10% with no opinion either way and 3% saying they did not know.
Former Labour MSP Neil Findlay echoed the need for an alternative vision and urged the party to consider adopting as policy a report on constitutional reform drafted by constitutional lawyer Sean Patrick Griffin.
The 215-page report, Remaking The British State, suggests a new Scotland Bill devolving more powers to Holyrood, including lifting restrictions on borrowing powers, devolving further tax-raising powers, employment law and industrial relations, social security, misuse of drugs policy and some immigration powers.
Findlay said: "It was a very substantial piece of work but Keir Starmer buried it as deeply as he could. The report has never been officially published and that is a dereliction of duty."
Sturgeon told MSPs on Tuesday that, if a referendum is held, it should use the same question as the 2014 vote: "Should Scotland be an independent country?"
Professor Ben Thomson, former ­chairman of the Campaign for Scottish Home Rule, said Scots should be given a third option on the ballot paper.
Thomson, author of Scottish Home Rule, said: "If there is a referendum, I think there should be a choice in the middle that looks more like a federal arrangement where the constitution is enshrined properly, tax-raising lies with Scotland and welfare is predominantly a Scottish matter. Both Alex Salmond and Nicola Sturgeon tried to get a third option last time around, so it would seem a bit odd that she wouldn't want the same thing this time round, particularly given that I think a large proportion of the general public, if not a majority, may well like a middle option that results in not having a hard border with the rest of the UK, European trade tariffs with the rest of the UK and keeps the whole of the UK within the sterling zone."
However, political strategist Blair McDougall, the former head of the Better Together campaign group, believes offering an alternative blueprint to independence is unnecessary and would only encourage focus on the constitution when voters should be considering other issues. He said: "Nicola Sturgeon knows the frame of the general election is about removing Johnson and the Tories from office. Labour, and the other parties for that matter, shouldn't do anything that helps her to reframe the election.
"At every election Sturgeon has said, 'This is an election, not a referendum'. We should say the same and refuse to legitimise this nonsense. This is all about her trying to calm her own party and there are more important things to talk about than managing disappointed SNP members."
Labour leader Sir Keir Starmer has said he would rule out a deal with the SNP, putting a motion to that effect at the party's conference in September.
But referendums expert Matt Qvortrup said he believed Starmer faced having to agree to a vote of independence if Labour needed the support of the SNP to form a government. He said: "Assuming Nicola Sturgeon actually wants a referendum, and the SNP are in a position of being able to prop up a Labour government, then Labour would be in no position to argue against that. I think it is probable a referendum would be held.
"What I think is improbable is that the SNP would win an independence referendum. If you've been in office for more than five years, winning a referendum becomes very difficult because you've disappointed so many people along the way. According to my calculations, a party loses 1% of the support it has in a referendum for every year it is in office. What she could push for instead would be Scotland joining the EU ­without leaving the UK."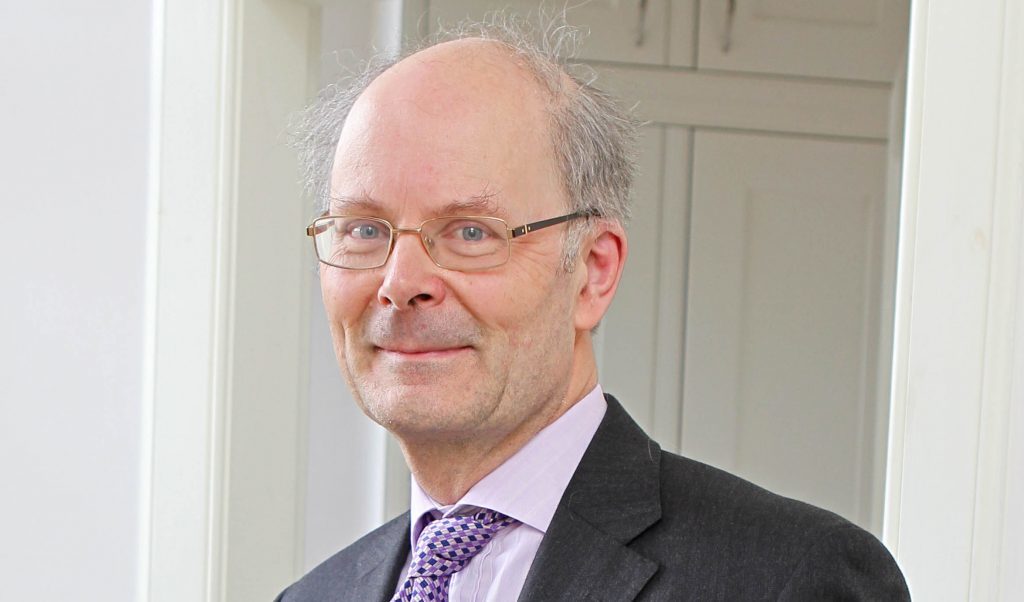 Polling expert Sir John Curtice of Strathclyde University said that devo max did not address the issue of Scotland joining the EU. He said: "When people get asked now to choose between devo max, independence and the status quo, devo max tends to come third. Devo max is nothing like as popular as it was back in 2012.
"It also doesn't answer the issue that has created this new constitutional debate in the first place, and that is Brexit. The world has moved on.
"Not everybody is going to vote for or against independence based on their stance on Europe but it is undoubtedly an issue and the majority of the people who voted Remain in 2016 are now in favour of independence."
SNP deputy leader Keith Brown said: "The Scottish Government has a mandate to hold an independence referendum – and that is what we intend to do on October 19, 2023. Independence is the only way for Scotland to escape the damage of Westminster control and build a fairer, greener and prosperous future. If the Westminster parties wanted to deliver more powers for Scotland there is nothing to stop them doing that right now."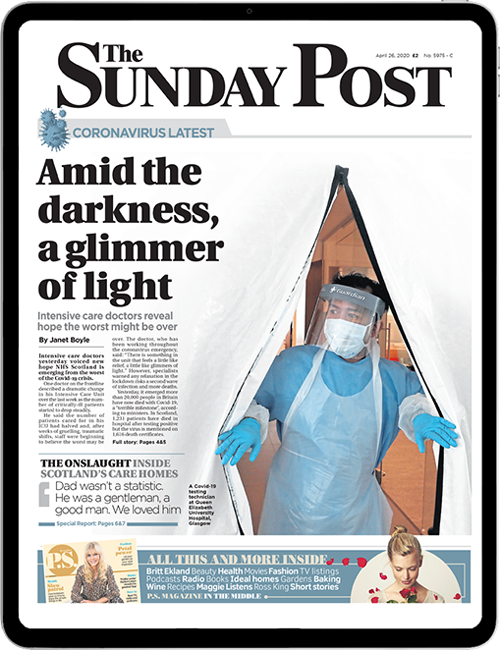 Enjoy the convenience of having The Sunday Post delivered as a digital ePaper straight to your smartphone, tablet or computer.
Subscribe for only £5.49 a month and enjoy all the benefits of the printed paper as a digital replica.
Subscribe