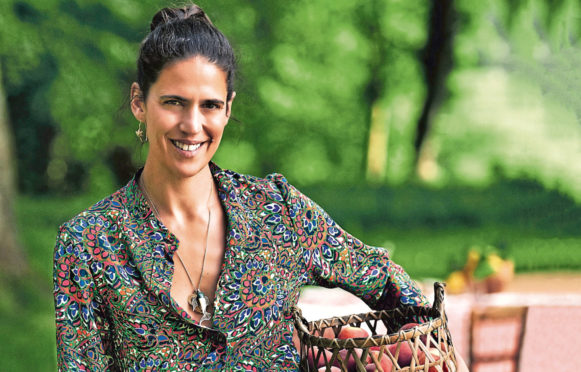 Juicy seared steaks topped with a slowly melting knob of herby butter. Thick slices of crusty baguette, served with wedges of creamy cheese. And silky-smooth crème brûlée, hidden beneath a thin, crisp layer of golden sugar.
Yes, French cuisine is known for its decadence, and is revered as an integral part of everyday life for those lucky enough to call the country home.
As renowned American chef Julia Child once eloquently explained: "In France, cooking is a serious art form and a national sport" – and one cook who knows the importance of those words is Héloïse Brion, founder of popular lifestyle and cooking website, Miss Maggie's Kitchen.
In fact, with her passion for classic French-style recipes with a modern twist, Héloïse – who grew up in the United States and France – is perhaps the Julia Child of the Instagram generation. After 15 years working in the fashion industry, and approaching her 40th birthday, in 2017 the mum-of-two decided to turn her life-long love for cooking into an online journal, where she could share her love of all things Française with the world.
Now, four years and countless dishes later, Héloïse's passion project has resulted in her debut cookbook, which brings together simple and quick-to-cook recipes with tips for hosting elegant dinner parties.
Inspired by the childhood meals lovingly prepared by her mother, Héloïse says, for her, cooking and eating has always been about more than just sustenance.
"Ever since I was little, I have loved going to markets, tasting new flavours, and I was fascinated by kitchens, where I could see the passion people have for preparing delicious meals, with love, for family and friends," explained Héloïse, who lives with her family in an old hunting lodge in Normandy, France.
"Eating is a necessity but also a time we share. A time to feed our bodies, of course, but also our hearts and souls."
Although French cooking is often considered very rich, complicated and difficult to reproduce at home, Héloïse believes it can be a much more simple affair – once you gain a little confidence in the kitchen.
"My recipes are simple to follow and the ingredients are easy to find. I want people to feel good and stress-free in the kitchen. Preparing a meal should be joyful and relaxing.
"Many people lack confidence in the kitchen, but you just need to begin with a few very good but basic ingredients and tools.
"Choose a recipe you have wanted to test and go for it. Then, as you cook more and more, try bringing your own touch to the recipe – perhaps by changing a spice or herbs or adding different veg. Trust yourself and let your creativity flow.
"And keep in mind that some of the most delicious recipes are the result of a mistake – the tarte tatin for example!"
In her book, Miss Maggie's Kitchen: Relaxed French Entertaining, Héloïse uses simple ingredients to great effect, and outlines how everything from the table settings to the cutlery and plates can help to create a magical feast.
She explained: "It can be simple details such as flowers and candles or pretty vintage plates – that makes all of the difference! I love imagining new table decors each time I entertain, as it makes the moments we share even more special.
"I always say that what's on a plate is what counts, but the table is just as important – it sets the scene and mood."
---
White truffle-flavored zucchini tart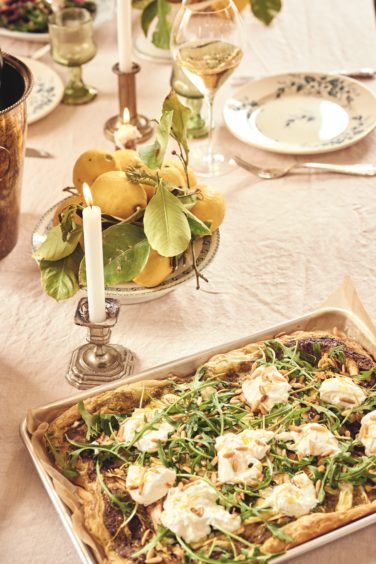 I love making this zucchini and burrata tart – it's great for cocktail hour or as a main dish. It's quick to prepare and full of flavours and everyone loves it each time, both kids and adults.
Serves: 6
Cooking time: 40 minutes
You'll need
1 sheet puff pastry (rectangle or square), preferably all butter
3oz/80g basil pesto
3 to 4 zucchini and/or yellow squash
1 egg yolk, beaten
1 handful pine nuts
1 ball burrata cheese (about 8oz/250g)
1 handful arugula (rocket)
A few leaves of fresh basil
Finely grated zest of 1 organic lemon
3½oz/100g shaved Parmesan
1 white truffle or a drizzle of white truffle oil
Kosher salt
Freshly ground pepper
Method
Preheat the oven to 350F/180C/Gas Mark 4 and line a baking sheet with parchment paper.
Place the puff pastry on the baking sheet and spread with a thin layer of pesto, leaving a narrow border around the edges.
Using a vegetable peeler, make long, thin ribbons of zucchini and/or yellow squash and arrange over the pesto.
Brush the edges of the pastry with the egg yolk and sprinkle the tart with kosher salt and pepper.
Bake for 20 minutes, until the crust is golden.
Meanwhile, place a dry skillet over medium heat, add the pine nuts, and toast lightly. Remove from the pan.
Remove the tart from the oven, cut the burrata into pieces, and scatter over the top.
Distribute the pine nuts, arugula, basil leaves, lemon zest, and Parmesan evenly over the tart.
Finish with a few shavings of white truffle or a drizzle of white truffle oil and then serve.
---
Miss Maggie's Kitchen: Relaxed French Entertaining by Héloïse Brion, published by Flammarion, is out September 10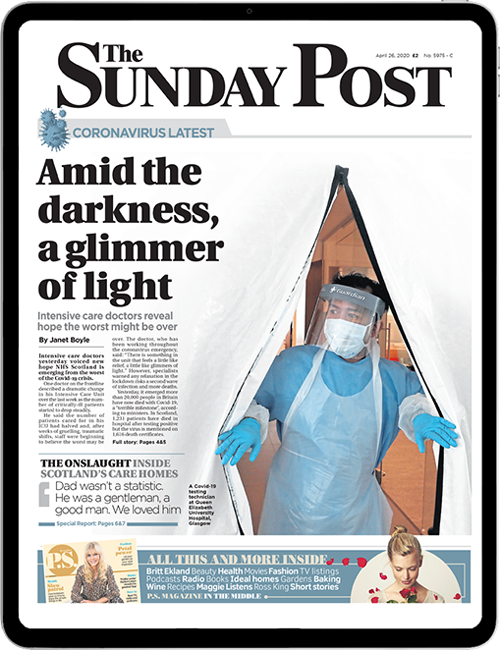 Enjoy the convenience of having The Sunday Post delivered as a digital ePaper straight to your smartphone, tablet or computer.
Subscribe for only £5.49 a month and enjoy all the benefits of the printed paper as a digital replica.
Subscribe